Pro Bono help lets children soar in D.C.
By
October 21, 2010
0
1240
•
---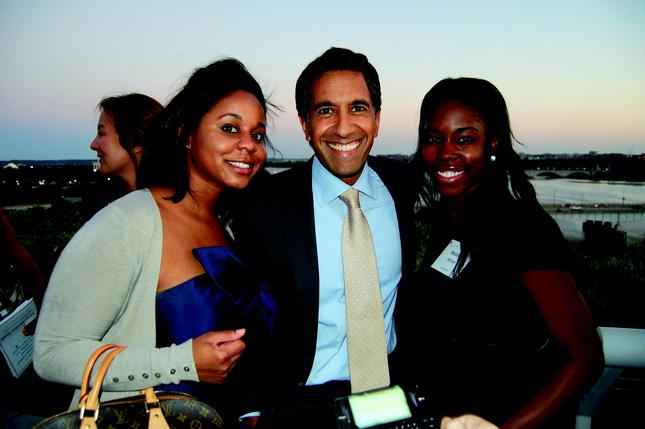 The D.C. Children's Law Center held its 10th Annual Helping Children Soar benefit at the Kennedy
Center, Sept. 21. The rooftop get-together honored CNN's Sanjay Gupta, M.D., and law firm Covington & Burling for work in raising awareness and improving the lives of underserved children. One good example: When a slow-moving agency or apartment manager gets a letter from a law firm, things happen quickly. A father of three girls, Gupta, who has reported from such disasters as the earthquake in Haiti and the floods in Pakistan, said he tells patients, "I treat your child as my child." Gupta recalled a phrase he heard in Sudan: "A miserable place is where a child's smile is never returned." We like to think it is never like that here.
CNN's Sanjay Gupta with Konin Torrence of Booz Allen (left) and Natalia Wilson of Ain & Bank. | Robert Devaney