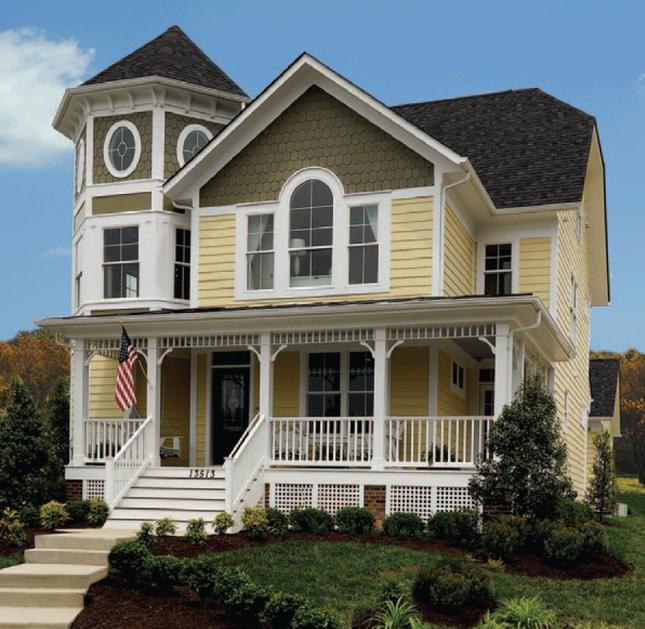 "The Centennial Collection employs state-of-the-art construction methods and energy-saving features to provide a high performance home that ultimately can save homeowners money and reduces their impact on the environment. By exceeding the International Energy Conservation Code, we believe the Camberley Centennial Collection delivers a luxury home at the leading edge of the home building trend that satisfies the needs of today's increasingly environmentally conscious consumer."
– Alan Shapiro, president of Winchester Homes.
Awareness for energy efficiency is rapidly growing. Taking action, Montgomery County sets a precedent by executing a law disclosing energy expenses to new homeowners. Raising the bar to "go green," Montgomery County showcases it's benefits on May 9th, 2011 with Camberely Homes' most cutting edge home design.
In Popular Run's community of Silver Spring, Maryland,Camberely Homes, a luxury home building division of Winchester Homes, will have revealed the first Building America/Builders Challenge home. Built in collaboration with the U.S. Department of Energy and the National Association of Home Builders (NAHB), the home is found as a new success,balanced with science and art as it exceeds more than 40 percent of energy efficiency and Winchester Homes' consumers' Your Home. Your Way™standards.
The innovative models, named as the Centennial Collection, showcases the U.S. Department of Energy's effort to push forth for more affordable, environmental friendly homes while encompassing the exact style of its prospective homeowner.
A computer energy model called Residential Energy Service Network (RESNET) Home Energy Rating System (HERS) indexed less than 60 versus compared to the 100 found in a standard home, hence the 40 percent plus savings in energy. While these numbers provide credible statistics, the architectural floor plans construct a design to avoid futile space and more artistic appeal.
Camberley Homes, a winner of the Gala Award Winner for Best Architecture and Design in 2010, welcomes you to be in awe of its Centennial Collection. It's new, fresh, innovative achievement opens doors for home building pioneers and wilder dream homes.