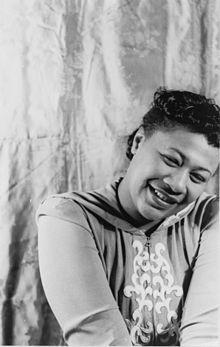 With the sun shining, there's no reason not to hit the town. Here is what's going on this weekend, straight from the Georgetowner's online events calendar. And as always, we encourage you to get involved with your community by uploading your own events or any we may have missed.
Family Fair in Georgetown!
April 22nd, 2011 at 10:00 AM
Members: $8 (per child), Nonmembers: $10 (per child),
Adult Chaperones: $5
Youth@DumbartonHouse.org
Tel: 202-337-2288
Kids on spring break? Celebrate spring at two of Georgetown's historic house museums, Dumbarton House and Tudor Place! Children of all ages make their own delicious treats at both houses, including ice cream sundaes and chocolate houses! The family fun continues with children's games and crafts. This program serves as a great introduction to our great Summer Camp Program, Georgetown Summer History Weeks.
2715 Q Street, NW, Washington, DC 20007
SMJO – A Tribute to Ella Fitzgerald featuring Kim Nazarian & Phil Woods
April 23rd, 2011 at 08:00 PM
Tribute to Ella Fitzgerald with the Smithsonian Jazz Masterworks Orchestra featuring vocalist Kim Nazarian and saxophonist Phil Woods.
Tickets: $55 Gen. Admission.
Blues Alley Jazz Supper Club
1073 Wisconsin Avenue, N.W.
VINIFERA WINE BAR & BISTRO EASTER SUNDAY EXTRAVAGANZA
April 24th, 2011 at 11:00 AM
$45 per person for adults
$20 per person for children 12 and under
mquinn@sheratonreston.com
Tel: 703.234.3550
This Easter, Vinifera continues its tradition of inviting families to enjoy a petting zoo provided by the Leesburg Animal Park and Sunday brunch. Guests can visit the baby lambs, ducks, bunnies, goats and beloved long haired llama on Vinifera's front lawn. Executive Chef Bo Palker will serve a delicious three-course meal of classic dishes and gourmet twists. There will be three Easter egg hunts for children ages 12 and under at noon, 1 p.m. and 2 p.m., and a visit from the Easter Bunny himself.
11750 Sunrise Valley Drive
Reston, Virginia 20191