DC Public Schools Serving Up New Tastes
By
October 27, 2011
0
1145
•
---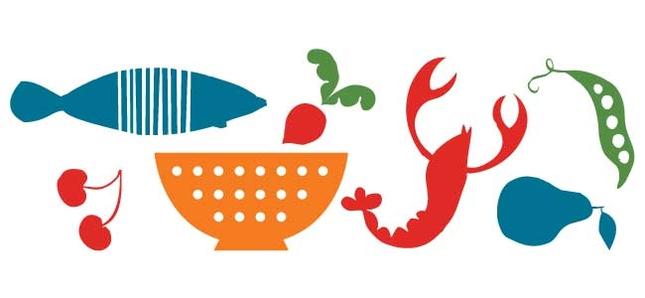 As part of a broader effort to educate students about the benefits of a healthy lifestyle, Washington, D.C. public schools will get a chance to serve some unfamiliar foods as they participate in Nordic Food Day.
"Food is universal," said Paul Reichel, program coordinator for the Office of Food and Nutrition Services for D.C. Public Schools. "It's a great way to get the students and the community interested in different kinds of food, food that they might not try otherwise."
The day, the first of its kind in the District, is co-sponsored by the Embassies of Nordic Countries, which include Sweden, Norway, Iceland, Finland and Denmark. On Oct. 26, cafeterias in all 122 full-service public schools will serve up famous dishes from these countries, including Icelandic yogurt, Swedish meatballs, Norwegian salmon and lingonberry juice boxes.
Nordic Food Day is the first of a series of International Food Program food days, which will continue with Indonesian Food Day in January and Panamanian Food Day in March. The food days are part of a broader Embassy Adoption Program, in which an embassy adopts a school and then spends the school year creating programs that give students the opportunity to learn more about international communities and their adopted culture.
"We think D.C is a wealth of resources, especially international resources with all of the embassies being close by" Reichel said. "We need to use these resources to educate students about other cultures."
The embassies adopt different schools every year. This year, the Swedish Embassy in Georgetown has adopted Miner Elementary School in ward 6. According to Gabriella Augustsson, head of diplomacy and press at the Swedish Embassy, putting the kids first is the key to collaboration with the schools.
"It's very important to be in tune with what [the schools] want and need," Augustsson said, "to not come in saying 'Hey, this is what we want,' but ask 'How do we do this together?' It's very much about the kids."
In addition to serving food, seven "Nordic food experts" from different countries will come through the schools in the days leading up to the event to educate students about Nordic food and culture, Reichel said. Chefs have also come to instruct cafeteria workers on how to properly prepare Nordic dishes.
The Swedish Embassy has some special events planned for their adopted students at Miner Elementary, including a tasting booth, a booth featuring "fun facts" about Nordic countries, and a photo booth where students can don Pippi Longstocking wigs and Viking hats to take home as souvenirs.
Augustsson hopes that students will come to gain an appreciation for Nordic food comparable to the food of other European nations.
"In the last 15 years," she said, "there's been an upsurge in famous Nordic chefs, which has brought this awareness of 'wow, Nordic food,' not just French and Italian." Augustsson cited the Danish restaurant Noma, which has been awarded the title of "best restaurant in the world" by Restaurant magazine the last two years, as an example of the expanding global recognition of Nordic food.
The International Food Program is part of a broader campaign to improve health awareness among students in D.C. Public Schools.
The Healthy Schools Act, which went into effect in the District on August 1, 2010, is an attempt to promote physical activity and healthy eating habits along with other provisions such as increased health education and stronger social wellness policies.
According to the Act, "schools must meet enhanced nutrition standards to improve the quality of meals," and "schools are encouraged to serve fresh, locally grown produce." The school district may penalize schools that do not comply by "withholding funds or levying fines."
According to Augustsson, Nordic food provides an avenue for broader education about student health and well-being.
"We want to talk about healthier eating habits," she said, "and Nordic food is a good way to do that, with its emphasis on fresh, local ingredients. It's really a continued discussion about health that has already been going on in the public schools."