The Auction BlockJune 6, 2013
By
June 6, 2013
0
817
•
---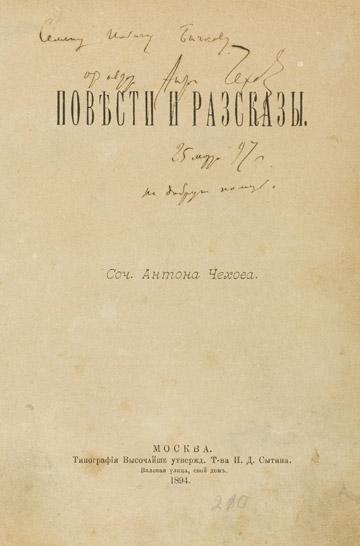 As summer rears its fiery head, many auction houses close their doors for the season.
Through July and August, they devote their resources to selecting, organizing and curating
their fall and winter schedules. June presents the last opportunity to explore their unique
troves of art, historic furniture, antiques and collectibles before the leaves begin to signal
the arrival of autumn. Here is what?s coming up this month. So, be sure to get there quickly?
there is likely to be some friendly competition.
**Doyle New York
Woven Gold Fringe Necklace and Pair of Ear Clips
18 karat with French assay marks & French export marks, ca.1950.
Auction Date: June 20
Estimate: $3,500 ? $4,500**
Doyle New York?s Fine Jewelry auction on Thursday, June 20,
at 10 a.m. will feature a glittering array of jewelry bearing more
moderate estimates than in the Important Jewelry sales. Showcased
are exquisite designs?many of them signed pieces?set
with diamonds, colored stones and pearls, as well as gold jewelry,
fine watches and gentlemen?s accessories. The woven gold
fringe necklace is a classically beautiful accessory that feels
right in place among the recently growing popularity of fringe
necklaces. Certain designs never goes out of style.[www.Doyle-
NewYork.com](http://www.doylenewyork.com)
**Sotheby?s**
*William Faulkner Nobel Prize Acceptance
Speech
Manuscript and typescript with the Nobel
medal, citation and 4 press photographs.*
**Auction Date: June 11**
**Estimate: + $500,000**
On June 11, Sotheby?s will offer the largest
and most important archive of William
Faulkner?s work ever to appear at
auction. Featuring a recently discovered
unpublished short story and a handwritten
draft of his acclaimed Nobel Prize acceptance
speech, the lot contains a highly
personal selection of letters, manuscript
drafts and drawings, providing a remarkable
window into key moments of the celebrated author?s life. Further glimpses into the private life
of this public figure are offered by intimate gifts the author prepared by for his wife and daughter.
A portion of the collection, estimated to fetch over $2 million, was only recently discovered on his
family?s property in Virginia, including a number of items previously feared lost. Highlights will be
on view in New York in advance of the June sale. [www.Sothebys.com](http://www.sothebys.com/en.html)
**Bonhams**
*Anton Chekhov (1860-1904, Russian)
Povesti i razskazy (Stories and Tales), 1984
Presentation copy with inscription*
**Estimate: $25,000 – $35,000**
**Auction Date: June 26**
Bonhams will present its second-ever dedicated U.S. auction of Russian
Literature & Works on Paper on June 26. Building on the success of
the inaugural Russian Literature auction in December 2012, Bonhams
will offer Russian books, manuscripts, periodicals, posters, artwork
and photography ranging from the early 19th to the mid 20th century.
Movements from the intellectualism of Silver Age literature to the
groundbreaking aesthetics of Constructivism will be represented. The
auction?s top lot is the first authorized edition, signed by the author, of the complete works of prerevolutionary
master Gavrila Romanovich Derzhavin, published in St. Petersburg between 1808
and 1816. Another important edition on offer is Anton Chekhov?s ?Povesti i razskazy? (?Stories
and Tales?) from 1894. This presentation copy is warmly inscribed to a waiter and good friend at
the Grand Hotel in Moscow where Chekhov stayed, Semen Ilich Bychkov.
**Sloan and Kenyon**
*Edward Hopper (American, 1882-1967).
Portrait of Alta Hillsdale, ca. 1904-14.
Oil on canvas.*
**Auction Date: June 14 ? 16**
From Friday, June 14, through Sunday, June 16, Sloans and Kenyon
will hold its June Estate Catalogue Auction, following an exhibition of
the auction beginning June 8. An important portrait by Edward Hopper,
depicting Alta Hillsdale, his romantic interest from 1904 to 1914,
is a highlight of the event. The portrait?s discovery and authentication
coincides with the exhibition of 58 recently discovered letters from
Alta Hillsdale (1884-1948) to Hopper, which revealed their previously
unknown romantic relationship. The letters are exhibit for the first time in ?Dear Mr. Hopper?
at the Edward Hopper House Art Center in Nyack, N.Y., through Oct. 20. Hopper?s interest in
representation by photographic means and, in particular, the intersections between photography,
the creation of ?atmosphere,? and the artist?s masterworks of the 1920s and ?30s, will also be the
subject of a forthcoming scholarly article, coauthored by Sloans & Kenyon?s president,
Stephanie A. Kenyon. [www.SloansAndKenyon.com](http://www.sloansandkenyon.com)
**Weschler?s**
*M.C. Escher (Dutch 1898-1972); Stars (Bool 359); Wood engraving.
Auction Date: June 12*
**Estimate: $10,000 ? $20,000**
Weschler?s upcoming auction on June 12, at 10 a.m., will consist
mostly of prints?including serigraphs, lithographs, etchings, and
gelatin silver photographs. M.C. Escher?s ?Stars? (Bool 359) is a
signature example of the renowned graphic artist?s work, exhibiting
his style that blends symbolism and playful optical illusions of perspective
and geometry with humor and worldly beauty. Other featured
artists include Ansel Adams, Sam Gilliam, Gene Davis, Andy
Warhol and Willem de Looper. [www.Weschlers.com](http://www.weschlers.com)