Cocktail of the MonthAugust 7, 2013
By
August 8, 2013
0
1061
•
---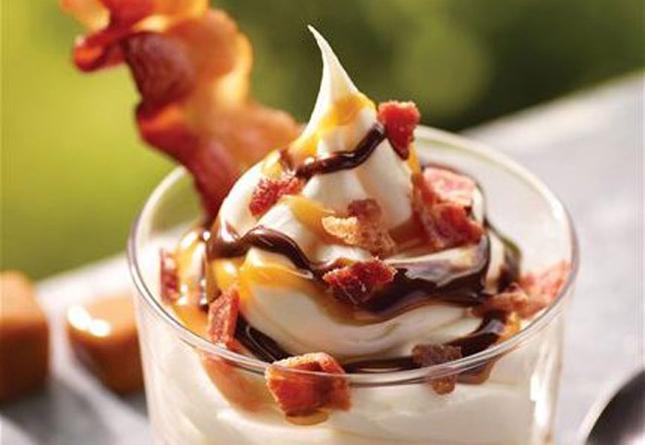 **VINCENT: Did you just order a five-dollar shake?
MIA: Sure did.
VINCENT: A shake? Milk and ice cream?
MIA: Uh-huh.
VINCENT: It costs five dollars?
MIA: Yep.
VINCENT: You don?t put bourbon in it or anything?
WAITER: Nope.
VINCENT: Just checking.**
Movie aficionados will recognize this conversation from Quentin Tarantino?s 1994 cult favorite ?Pulp Fiction.? Hit man Vincent Vega, played by John Travolta, is taking out his boss?s wife, Mia Wallace, played by Uma Thurman, for a night on the town while the big man is away. Vincent is questioning the high price of Mia?s choice of beverage. While he does later recant after sampling it, ?I don?t know if that shake?s worth five dollars but it?s pretty damn good.?
Well, if Vincent would have lived through the movie, he would have been able to indulge in an adult milkshake that bears his name at the Satellite Room bar near the 9:30 Club in D.C. The ?Vincent Vega? is a creamy vanilla shake, spiked with Bulleit bourbon. Although Vincent may have gone into sticker shock at the $10 price tag. Yes, prices have risen since 1994. But just like the movie, the same shake can be ordered without alcohol for only $5.
Adult milkshakes have been one of the hottest trends in D.C. in recent years, a perfect have-my-dessert- and-cocktail- too treat, for the area?s scorching summers. These concoctions are basically your cherished childhood treat boozed up with liquors ranging from rum to Kahlua to cr?me de menthe.
[Ted?s Bulletin](http://tedsbulletincapitolhill.com/) on Capital Hill started the trend. Their Baileys caramel macchiato will make you wish that Starbucks could add a lethal shot to their frappuccinos while their white Russian shake, would probably earn the approval of ?the Dude.? If fruit is more your style, Ted?s offers the buzzed berry forged from raspberry schnapps and rum.
In Adams Morgan, the weekend gathering hub, the [Diner](http://www.dinerdc.com/) has four adult milkshakes on its menu. The apple bottom is creative mixture of Sailor Jerry?s rum, vanilla ice cream whipped together with apple pie. The peppermint shake combines, cr?me de menthe, with ice cream and crushed candy canes. But perhaps the most interesting concoction merges the adult shake trend with the ?bacon in everything? craze. The bacon bourbon float takes and old-fashioned brown cow (or root beer float) spikes it with Jim Beam and tops it off with fluffy head of whipped cream covered in freshly made bacon bits.
I recently indulged on the Diner?s bacon bourbon float for a late-afternoon pick-me-up. The D.C. heat index was 105 degrees. I had spent two painful hours at the dentist, and I was looking for something satisfying, cooling and numbing at the same time.
Like so many other bacon foods, it may sound strange, but the hearty salty smoky bacon, merges well with the spice of the root beer, with the bourbon lending a sweet, oaky and powerful bite. My companion Dan Breen, a Baltimore-based artist and music promoter, gave it a thumbs up as well.
[The Satellite Room](http://satellitedc.com/) has the longest list in town, with ten celebrity-named ice cream elixirs. In additional the Vincent Vega, customers can say ?cheers? with the Norm Peterson shake, made with Murphy?s Irish stout or an ?Absolutely Fabulous? Patsy Stone made from pineapple, coconut, orange and nutmeg with Captain Morgan spiced rum.
If you are looking to give your childhood treat an R-rated makeover many of these ice cream cocktails can be easily made at home with a blender, a pint of Haagen-Dazs and your favorite spirit. Get creative, or use a popular cocktail as a guideline. For example, for a pi?a colada mix together rum, pineapple juice and coconut ice cream.
**If you would like to replicate the Diner?s sinful treat, here is a simple formula:**
Add two ounces of bourbon to a parfait or pint glass. Add one large scoop of vanilla ice cream slightly softened. Fill the glass with your favorite root beer. Cover with a generous dollop of whipped cream. Sprinkle generously with bacon pieces. ?