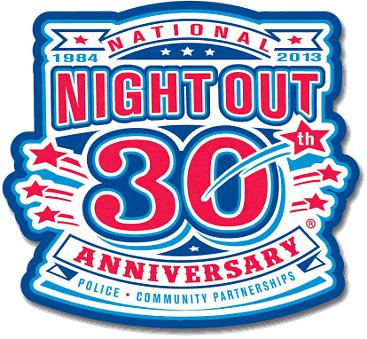 It has been almost 30 years since National Night Out — the neighborhood and police get-together that fosters cooperation and teaches safety awareness, how police departments work and how to fight crime — made its national debut.
D.C.'s Metropolitan Police Department encourages the public to join neighbors and friends tomorrow, Aug. 6, for the 30th anniversary of National Night Out, America's Night Out Against Crime. Meet the men and women of the public safety agencies that work hard to make our neighborhoods safe and the residents and businesses that work with them to make a difference.
National Night Out events will be held nationwide and citywide. Georgetown's event will be at MPD's Second District Police Station at 3320 Idaho Ave., NW, 4:30 p.m. to 7 p.m., Aug. 6.
As MPD advises: Come out on Tuesday, August 6 for VIN etching, meet with Commander Reese and officers of the Second District, sign up for neighborhood watch, home burglary checks, and more. Visit community partners to learn about domestic violence prevention, safety tips, child safety seats inspections, child fingerprinting, drug prevention and emergency safety. Plus appearances by the K-9 and Horse Mounted units. Food, games and prizes. (Also; Bring your unused prescription drugs to dispose in DEA's drop box.) For more information, contact Officer Rhonda Hardy, rhonda.hardy@dc.gov, 202-270-2286.
According to the National Night Out campaign, this special August evening "involves citizens, law enforcement agencies, civic groups, businesses, neighborhood organizations and local officials from 9,500 communities from all 50 states, U.S. territories, Canadian cities and military bases worldwide. National Night Out is designed to heighten crime and drug prevention awareness; generate support for, and participation in, local anti-crime programs; strengthen neighborhood spirit and police-community partnerships; and send a message to criminals letting them know that neighborhoods are organized and fighting back."