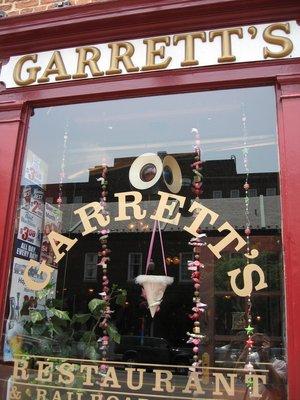 It's been more than a year since Garrett's, a beloved bar that catered to Georgetown students and citizens alike, closed its doors for the last time on M Street. Now, the location's doors will reopen again in 2013, welcoming citizens to I-Thai Restaurant and Sushi Bar.
According to the Washington Post, the building is being remodeled and there are plans to have both a sushi bar and a drink bar on each floor, along with themes for each room. Owner Ann Chevasuttho is planning menus with sushi and Thai food but really hopes to focus on and bring authentic Thai cuisine to Georgetown, adding to the list of other Thai restaurants on the scene.
Chevasuttho owns two other Thai restaurants in Virginia already, which can be visited to see a sample of what is coming to Georgetown. However, Chevasuttho hopes the Georgetown location will have more of an upscale feel and can show its residents true Thai food.
I-Thai will be located at 3003 M St., NW, close to Sprinkles Cupcakes, with a November or December opening day forecasted.