Those Were the Days
By
January 17, 2014
0
3927
•
---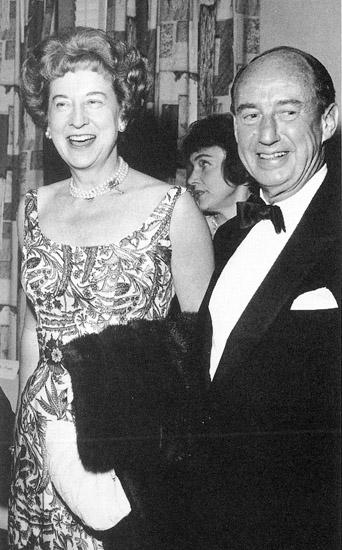 The party scene in Washington changes with different administrations, and each presidency has a subtle but important influence on its degree of fun or formality. Betty Beale's memoir, "Power at Play," leaves the reader with an overwhelming wave of nostalgia for the good old days, because that's how she portrays the period of four decades surrounding the Truman through Reagan administrations, when she worked as a society columnist for the Washington Star. At the peak of her popularity, Beale's columns were reprinted in omore than 90 newspapers across the U.S.
Beale's era ended fewer than 20 years ago, but her stories of Washington society seem long ago and far away. It may have been that people had less money and fewer parties to attend during that time. It may also be that fewer wealthy women worked, and they considered that their job as a hostess was as important as their husband's job in the upper echelons of the federal government. In any event, Beale chronicled her era with wit and intelligence. She was born into a prominent Washington family, which gave her entrée into society. During her 43-year tenure at the Star, she attended dozens of state dinners and thousands of parties with kings and congressmen, sometimes up to three or four in a single day.
Beale was gracious, but she was also ambitious and spent her party time looking for "newsmakers" to talk to. She also had a well-known "secret" affair with Adlai Stevenson, and the demure way in which she discusses their relationship lets you know just how different that era was. Nevertheless, she was playful and fun. She wrote a column about JFK's press secretary, Pierre Salinger, trying to tell about toddler Caroline Kennedy's new kitten. The reporters pressed him to know which door the cat used to enter and exit the White House, a not-so-subtle reference to the gossip about JFK's girlfriends who made clandestine visits via the "back stairs."
Beale's favorite presidents were LBJ, Ford and Reagan, whom she said understood the importance of parties and social functions in the lives of power brokers and politicians. She criticized the Carters for not having any idea of how important these social events were to Washington politics and was aghast over the fact that they seated husbands and wives next to each other at state dinners.
She wrote about the women in society who became her friends, including Claire Booth Luce, Marjorie Merriweather Post and Alice Longworth Roosevelt. Her famous male friends ranged from Salvador Dali to Ronald Reagan. She described the latter as "the most likeable president of the nine I have known."
Betty Beale painted a picture of a time when people appreciated and respected the importance of social camaraderie as a way to communicate and work together successfully and as a way to have fun. Her era spanned four decades and a world of change, but the one thing that she and the parade of politicians and socialites she met had in common was their apparent ability to "live in the moment," a phrase that may best describe how to have a good time at a party.
Donna Evers, devers@eversco.com, is the president and broker of Evers & Co. Real Estate, the largest woman-owned and -run real estate company in the Washington metropolitan area. She is the proprietor of Twin Oaks Tavern Winery in Bluemont, Va., and a devoted student of Washington-area history.