Summer Camps of the Day
By
April 11, 2014
0
1089
•
---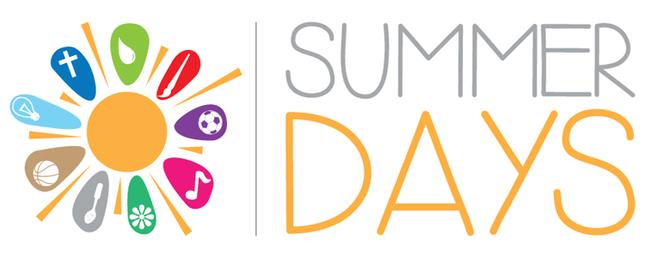 Ahhh, summer. My boys would spend the best time of the year playing "gear grinding game," which isn't its name but is what it sounds like. Bloody and stupid, to give into gear grinding game would be to raise a serial killer. But, if you parents have the cash, you won't have to visit your darlings in San Quentin. Instead, you can raise basketball-playing public advocates with crocheting skills, all with the help of your local summer camp.
For the little ones, of course, there are sports and crafts and, well, "the whimsy and joy of summer." St. John's Episcopal Preschool promises to foster "links between the natural world and aesthetic experiences. Utilizing indoor and outdoor classrooms and studios, children express their own observations and theories using multiple media." By multi-media, they do not mean computer games.
But when they get a little bigger, camp does sometimes mean computer games; making them, not playing them. Georgetown Day offers a set of classes called 21Innovate. The programming part introduces `'tweens to Linux, HTML and something called Ruby & Dynamic Web Pages (I don't even know if they go together and the ampersand is part of the name or not.) For high schoolers "eager to experience and explore the relationship between social justice and policy," GDS will help students "take action by engaging in the development and execution of policy and advocacy work." Wow. I'm already scared.
Hardy Middle School offers camps under the D.C. Department of Parks and Rec. There's one called "Three Pointers and Prose Camp," which is a "high energy basketball camp, which incorporates on-court skill development and game play, with the writings of some of history's luminary African-American poets. Campers will spend time each day reading a daily selection, before hitting the court for more hoops." Poetry would go a long way toward improving the NBA, if you ask me.

Basketball is big all over D.C. Georgetown University, not surprisingly, offers up basketball camp, ostensibly led by the school's own coach, John Thompson. Heat stroke appears to be a major concern, as the boys (only boys, 8-18) live in air-conditioned dorms and play on air-conditioned courts. Best of all, though, they get all-you-can-eat meals and a FREE Nike t-shirt. That might entice my boys. The only thing they care about more than shooting monsters online is Nike swag.
No matter what your kid wants to do, there's a camp to match. Sports camps are everywhere–no curling, but pretty much everything else, from fencing to diving, baseball to tennis. The DC YMCA wants to know if you've "got a yen for lunar learning?" If so, buckle up for air and space camp (I could swear my sister enrolled years ago). "Appetizing Art" camp lets you bake and eat things that "not only look great but taste great, too!" Sidwell has a knitting camp. "Imagine your child spending her day in the care of warm and loving counselors knitting, crocheting, hand and machine sewing the day away making the most adorable creations." Anything I could think of, I could find. Except, finally, I was thwarted. The only Dungeons and Dragons camp I could find—there is one, though—is in Indianapolis.