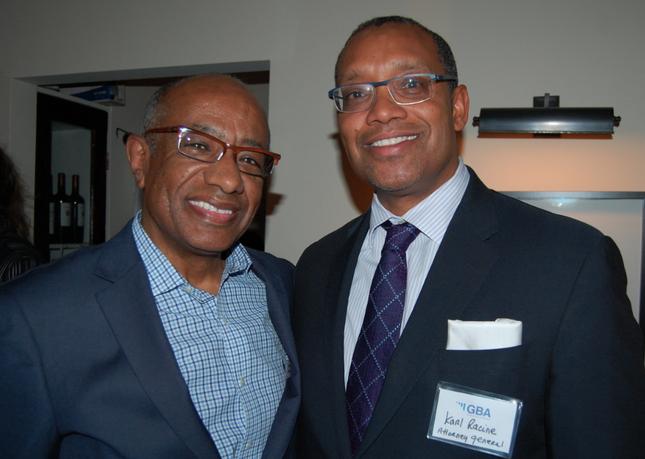 "The public interest is our client," said Attorney General for the District of Columbia Karl Racine to members of the Georgetown Business Association during its monthly networking reception at Das Ethiopian Restaurant April 15.
Racine met with business leaders to explain his view of a disagreement he has with Mayor Muriel Bowser. According to Racine, the mayor's fiscal 2016 budget "contains provisions that would gut the Attorney General's independent ability to review the city's legislation, regulations and real-estate deals for legal soundness . . ." Racine is D.C.'s first publicly elected attorney general. His supporters handed out a petition that asked those in attendance to use and send to Councilman Jack Evans.
According to the GBA, "Mayor Muriel Bowser's Ward 2 Community Liaison, John Fanning, was also in attendance to articulate the mayor's continued support of GBA's initiative in providing resources and support to the Georgetown small business community. GBA President, Charles Camp, is thrilled to have the support of the Attorney General and Mayor Bowser as the association continues to lobby for additional resources to support Georgetown's small business community."
Also stopping by to meet GBA members and guests was Steven Shulman of Cultural Tourism D.C., who spoke of Passport D.C., which makes the 31 days of May into "a month-long journey around the world highlighting D.C.'s thriving international diplomatic community and its lively and varied international culture." It includes programming by 70 embassies and more than 40 of D.C.'s best cultural institutions.