White House Correspondents' Weekend: More Mindful of Journalists, Still Fun
By
May 11, 2015
0
2075
•
---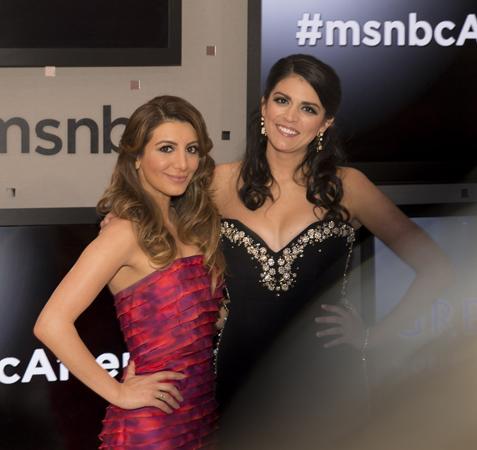 While most of us knew (or even were on) the reception lists, we were reminded that the weekend was indeed about freedom of the press and White House correspondents. Speakers made a point to ask the audience not to forget imprisoned (and killed) journalists. While Canadian Ambassador Gary Doer advised party-goers, "Don't peak too early," President Barack Obama told those at the big dinner to keep martyred journalist James Foley and others in their thoughts. Yes, reporting the news can be hazardous to one's health, as made more evident this year. Nevertheless, there is a time for some fun, and this was that weekend.
On Thursday, April 23, Story Partners hosted its second annual "Welcome to Washington: A Salute to Women in Journalism" at the home of Gloria Story Dittus. The United Nations Foundation hosted "The Global Beat," a cocktail reception "celebrating journalism around the world." Rock the Vote hosted a party with Fusion and Twitter at the Blind Whino.
On Friday, April 24, People and Time magazines held their annual reception at the St. Regis Hotel. Voto Latino's sixth annual "Our Voices: Celebrating Diversity in Media" was again at the Hay Adams Hotel. Capitol File was the British Embassy again with comedienne Cecily Strong along the likes of cast members from "The Walking Dead" along with Valerie Jarrett and Defense Secretary Ashton Carter. Party-goers made leather bracelets, too. The Hill newspaper, the Canadian Embassy and Extra co-hosted an energized party at the embassy on Pennsylvania Avenue. The New Yorker held its an annual reception at the W Hotel Rooftop. The New Media Party returned to bring together the next generation of media, entrepreneurs, policy makers and tech leaders at the Carnegie Library.
On Saturday, April 25, the annual Garden Brunch on R Street in Georgetown benefited Dog Tag Bakery and Blue Star Families. Pre-parties included the Washington Post, CBS News and Atlantic Media as well as U.S. Today. Then came the main event: the White House Correspondent's Association Dinner at the Washington Hilton with President Barack Obama in attendance and comedian Cecily Strong telling jokes, too. After parties included the packed MSNBC after party at the U.S. Institute of Peace, the bright-white Reuters after party and the Bloomberg-Vanity Fair at the French ambassador's house.
On Sunday, April 26, brunches included Politico at the Allbrittons' house on Q Street in Georgetown, CNN in an alley off Connecticut Avenue and the classic Reuters get-together at the Hay Adams, overlooking Lafayette Square and the White House. Plus ca change . . .