From HoJo to Boathouse
By
September 2, 2016
0
2853
•
---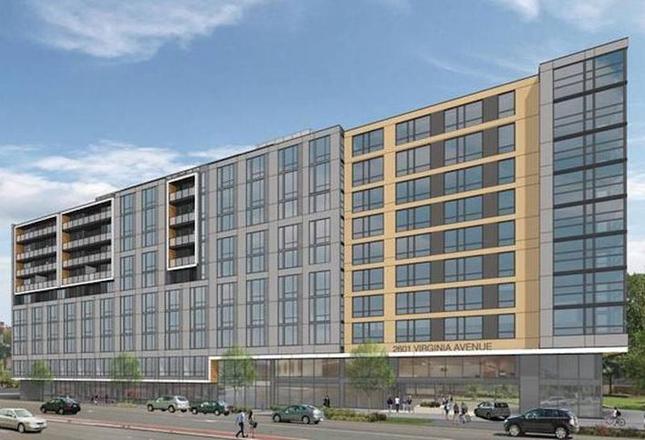 The former Howard Johnson Hotel across from the Watergate complex is to become Boathouse, an apartment building with health-oriented amenities.
In recent years a George Washington University dorm, the property at 2601 Virginia Ave. NW was purchased from GW for $36 million by Urban Investment Partners, based in D.C. In the days of "All the President's Men," the hotel was used by Committee for the Re-Election of the President operatives to stake out Democratic National Committee headquarters in the Watergate.
As first reported in the Washington Business Journal, UIP will spend $44 million to expand and renovate the building, creating 250 units. There will also be a coffee shop, a fitness center, a swimming pool and a roof deck. The project is "focusing on access to the park and the river, promoting a healthful lifestyle," according to UIP principal Steve Schwat.