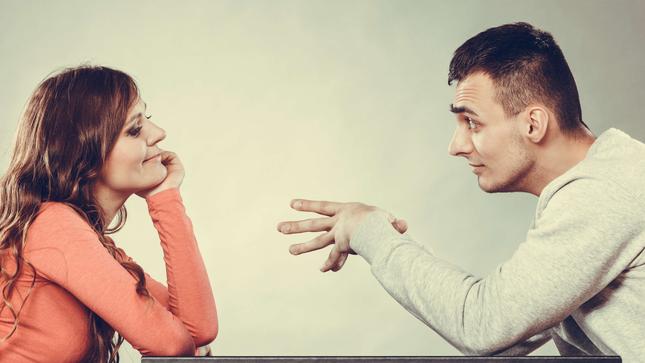 *My husband doesn't have many friends. It is surprising to me, because I really enjoy spending time with him. I know that at his core he's an introvert and doesn't really feel comfortable in groups. I have tried to get my friends' spouses to engage with him, but it never seems to go anywhere. When I ask my friends what they think is going on, they seem to put me off. I know I am speculating, but it feels sad when I see that the husbands of my friends all seem to do things together outside of our family events, but they never include my husband. He doesn't seem to notice this and has never brought it up with me, but I see it and I am having a hard time not feeling resentful. Is there anything I can do to change this situation?
— Outside Looking In*
Dear Outside:
I feel your grief about this situation coming through your message, and I am so sorry that you are experiencing it in that way. It does make sense to me. These are friends you really enjoy, and their husbands seem to enjoy each other as well, but Husband isn't part of that. It's painful to feel like you are on the outside.
Still, I think you might need to be clearer about what the situation truly is. It sounds like you are the one grieving this. Husband never talks about it with you and hasn't made an effort to change things. You also have the insight that Husband is an introvert. He may neither desire nor require a deeper relationship with your friends' husbands. Although it's painful to feel that you are on the outside, you seem to be outside alone. Husband might be weathering this just fine.
That brings me to the casual comment you made about your friends putting you off when you ask them why their husbands don't interact with yours. Again, that feels like you are on the outside. There is a fine line between intuition and speculation, and the only tool we have for knowing which way we are going with this is to specifically ask. Be prepared for all kinds of answers ("It's all in your head," Husband is an Orioles fan and everyone else roots for the Nats, some of the guys feel intimidated by Husband, etc.).
But the next step cannot be that you take all this intel and dump it on Husband; remember, he didn't ask for it. If the thought of learning it and keeping it to yourself feels like too much — and in your shoes, I would definitely worry about that myself — then maybe you can find another way to manage your disappointment.
Stacy Notaras Murphy is a licensed professional counselor in Georgetown. Visit her on the web at stacymurphyLPC.com. This column is meant for entertainment only and should not be considered a substitute for professional counseling. Send your confidential question to stacymurphyLPC@gmail.com.