The Emmys: Where Was Trump?
By
September 18, 2017
0
280
•
---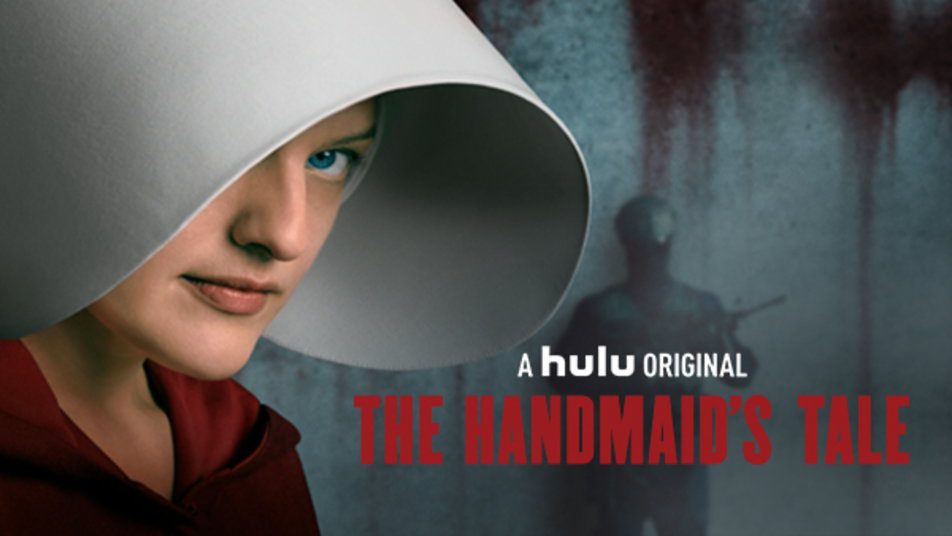 The 2017 Emmy Awards presentation show — which featured as your host late-night talk-show star Stephen Colbert and a full smorgasbord of television diversity, genres, venues and talent — came and went without a peep or a tweet from President Donald Trump.
Which is kinda strange when you consider the fact that the Emmy show, beginning with Colbert's pointed, jab-filled monologue, through various take-your-best-shot comments from presenters and recipients, through Alec Baldwin's win for, well, being Trump on Saturday Night Live, through a big surprise appearance by former White House Press Secretary Sean Spicer, almost made the Emmys feel a little like a presidential press conference at Trump Tower.
In other words: he wasn't there, but he was.
The Twitter silence — as of this writing — could have a perfectly reasonable explanation. The president may have had other things on his mind, like meeting with heads of state by way of preparing for his speech at the United Nations Tuesday. Or maybe White House Chief of Staff John Kelly may have shut off the president's Twitter feed for the duration.
The heavy dose of Trump talk at the Emmys reinforces certain facts of daily cultural life in America during the age of Trump. You can't get away from him even when he's gotten away from you. And on a show that self-congratulates its participants, you realize just how much a creature of self-promotion through television President Trump is.
Colbert, whose star is on the rise precisely because he's engaged in almost frantic, nightly lambasting of Trump, noted as much when he suggested that Trump's journey to the presidency was caused by the fact that he never got an Emmy for hosting "The Apprentice." "So," Colbert said, "you could say it's your fault for not giving him an Emmy that he became president."
Now, the president had already vented on Twitter prior to the Emmys by retweeting a fake video in which he appeared to knock down Hillary Clinton with a golf shot as she boarded a plane. When it comes to the presidential election, neither the president nor the popular vote winner abide by the notion that when it's over, it's over. It's never over.
Spicer (who was lampooned on SNL by Melissa McCarthy and famously lost his job) popped up pushing a podium and did a variation of his famous inauguration attendance claim. Baldwin congratulated Trump for at least receiving an Emmy, even if indirectly.
The Emmys, on the other hand, even with its many hard-to-figure-out categories (limited series, series, television movie, and so on), ended pretty much on time, just after 11, due in large part to a very disciplined cutoff time for speeches. So, if you forgot your mother, boyfriend or, God forbid, your agent, you were tough out of luck.
When all is said and done about Trump — and who could believe such a thing? — the Emmys were not your typical awards show. What came through, if you haven't been paying attention or have become without even noticing a digital Neanderthal, you have caught on to the idea that this is not your parents' world of television.
Someone — quite possibly an older gentleman — recalled a golden age of television from the 1950s, when the major networks (there was little else) were broadcasting live plays of high quality, with big stars, adaptations of classic novels or theaters, original plays by a parade of gifted directors who went on to Hollywood.
In other words, television had been doing serious, excellent work before becoming a wasteland.
It's doing that again, although the view is dark, sometimes very dark, and the methods of delivery — streaming, Hulu, Netflix, Amazon and the like — are making their presence felt on your watching schedule.
Consider "The Handmaid's Tale" from Hulu, a series adaptation of novelist Margaret Atwood's book, which had already had a movie incarnation, but served as a thoughtful project on dystopian themes. It won the award for best drama, a best actress award for the gifted Elisabeth Moss (of "Mad Men" fame) and a best supporting actress award for veteran Ann Dowd.
All of this probably began with HBO, the premium channel that turned out "The Sopranos," a profane, violent and jarring series about the life of wise guys in the Jersey suburbs starring the late James Gandolfini.
Network television stopped being competitive in the drama department and got hit hard with comedy, too — witness Julia Louis-Dreyfus's sixth straight win for the outrageous HBO political satire "Veep."
Firsts abounded on this night, most of them way overdue, one of the most notable being the South Asian actor Riz Ahmed, who won for drama in "The Night of," about a man who becomes entangled in a murder case. Donald Glover became the first African American to win a comedy directing award. "Master of None" star Lena Waithe became the first African American woman to win a comedy writing award.
And Hulu became the first streaming series to win a best drama award. And if you don't know what Hulu is, well, there you go, into the sunset.
Another noticeable trend: there was a time when Hollywood stars avoided television work like the plague, except to promote their latest movie on the talk shows.
But here you are: Jessica Lange and Susan Sarandon playing rivals Joan Crawford and Bette Davis in a Showtime project, and Nicole Kidman and Reese Witherspoon starring in the HBO "Big Little Lies" (Kidman won the lead actress award for a limited series).
Now, only a couple of questions remain.
Just what is "Black Mirror," the Netflix winner for outstanding writing.
And where are those tweets?