Downtowner DC July 11, 2018
By
July 11, 2018
0
268
•
---
Thaddeus Stevens School: Renovations Begin
Mayor Muriel Bowser announced the start of renovations of the closed Thaddeus Stevens School in the West End. A National Historic Landmark, the 1868 public school, built for African American children, will be transformed into an early-childhood center. The adjacent address, 2100 L St. NW, will become Stevens Place, a 190,000-square-foot office building with underground parking.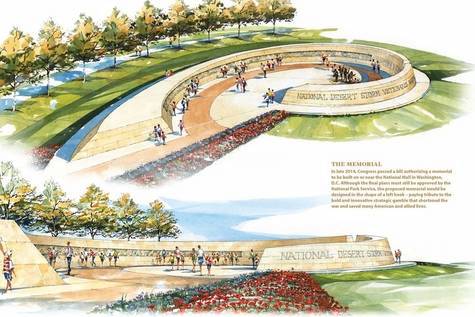 Desert Storm War Memorial: Site Approved
The National Desert Storm War Memorial Association has approved a site at Constitution Avenue and 23rd Street NW for the planned memorial. The location was chosen because it is next to the Vietnam War Memorial in an area frequented by visitors. As of late June, almost $2 million of the $25-million budget has been raised. The goal is to open the memorial by 2021, the 30th anniversary of the Gulf War military operation.
Native American Veterans Memorial: Design Unveiled
The Smithsonian National Museum of the American Indian announced that Cheyenne and Arapaho artist Harvey Pratt of Oklahoma won the contest to design a monument to Native American veterans. Fire and water will frame the structure and a steel sculpture will rise from a drum-shaped central area that will serve as a fountain. The dedication of the memorial, on the grounds of the museum, is expected in 2020.
We're Number One in Psychopaths
What you may have always secretly thought is indeed true: D.C. has more psychopaths than anywhere else in the country. A study by Southern Methodist University economist Ryan H. Murphy looked at personality traits often associated with psychopathy, such as extraversion, conscientiousness and neuroticism. Murphy writes in the study that perhaps D.C. came in first because psychopaths typically are effective in politics.
Blue Bottle Coffee Opens Logan Café
Blue Bottle, a sustainable coffee company with locations in Georgetown, Union Station and Union Market, opened another café in the District on July 1, this time on P Street NW west of Logan Circle. The day before, the company held a community day with free coffee. Proceeds from sales of food and merchandise went to the café's community partner,Charity: Water, which provides clean water to people in developing nations.
Ladurée Adds Dinner Service, Happy Hour
Georgetown macaron shop and café Ladurée recently added dinner service from 5 to 9 p.m. and happy hour from 4 to 7 p.m., Monday through Friday. Dinner entrees include roasted salmon and crab cakes with mustard sauce. Several of the Ladurée cocktails have a champagne base with mix-ins like fresh strawberries and St-Germain elderflower liqueur.