Georgetown Library Issues Summer Challenge
By
August 2, 2018
0
158
•
---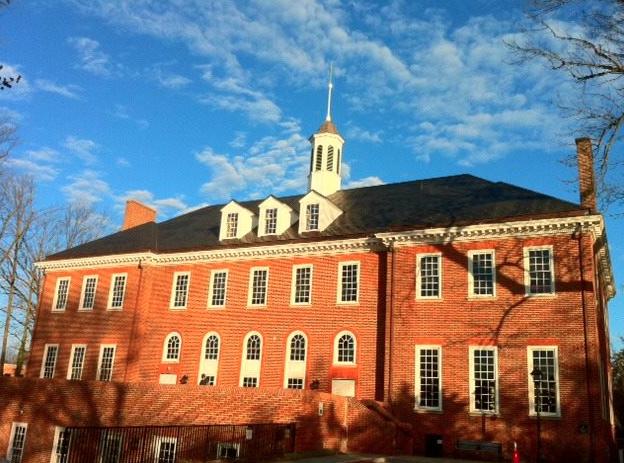 It's called the summer challenge — a variety of DC Public Library programs to get children to read a book, a magazine, a blog or a website or to participate in a library activity for at least 20 minutes daily while school is out.
The gauntlet has also been thrown down to Georgetown's well-read adults: read a daunting classic like "Ulysses" or "Moby Dick" for at least 20 minutes a day until you reach the last page.
Prizes like free food from Chipotle and tickets to Washington Nationals games are being given out to participants at each of the libraries starting on the 20th of the month and throughout the month of August, while supplies last.
Each activity can be logged on a paper gameboard available at D.C. libraries. Alternatively, participants can record their efforts on a mobile app called Beanstack.
In addition to the Districtwide reading challenge, each library offers its own programs. At the Georgetown library, programs for tots between birth and 6 years old include Creative Play-Doh, Pajama Storytime and a high-energy Spanish-English musical, movement and rhythm program called "Uno, Dos, Tres Con Andrés!" by a Latin Grammy-winning musical duo. Other programs at the Georgetown branch include Beyond the Book art programs and a number of Science Is In programs for various ages.
For youths and teens, the Georgetown library offers Reptiles Alive and Coyaba Dance Theater. On Sept. 4, an end-of-summer party will be hosted by the children's staff to determine the winners of a summerlong contest, "Can you read more than a Librarian?"
Throughout the summer, there are monthly movies for children called Georgetown Cinema, Book Hill Talks with authors and Saturdays at the Peabody lectures on Georgetown history. There is even an Animation Movie Maker Camp for ages 8 to 14.
Programs at other libraries open to all age groups include Lego and garden clubs and workshops on bike repair, speech arts and musical instruments. The new Cleveland Park Library is offering a story-time visit with Washington Nationals players.
Georgetown Library hours are Monday through Thursday from 9:30 a.m. to 9 p.m.; Friday and Saturday from 9:30 a.m. to 5:30 p.m.; and Sunday from 1 to 5 p.m.