DC Artswatch Aug. 8, 2018
By
August 8, 2018
0
1515
•
---
Compiled by Richard Selden
UKEFEST FINALE
The 10th annual UkeFest at Strathmore in North Bethesda, Maryland, will culminate in a free "Live from the Lawn" performance by ukulele superstars Cathy Fink, Marcy Marxer, Craig Chee and Sarah Maisel on Aug. 15 at 7 p.m. Attendees can bring their own ukuleles for a strum-along at 6:30 p.m.
NEW G.U. GALLERY
Rob Pruitt's "Flea Market" will kick off a performance-art series and open Georgetown University's new 4,000-square-foot Maria & Alberto de la Cruz Art Gallery at 36th and Prospect Streets NW on Aug. 29 and 30. Al Miner, associate professor in the M.A. program in art and museum studies, was named director and chief curator last year.
DC SHORTS FESTIVAL
More than 130 films will be screened from Sept. 6 to 16 at the 2018 DC Shorts Film Festival. Festival venues are E Street Cinema, 555 11th St. NW, and Miracle Theater, 535 8th St. SE. An all-access pass is $125 or tickets may be purchased for individual 90-minute showcases ("Animation Domination," "I Am Woman," "O Canada," etc.).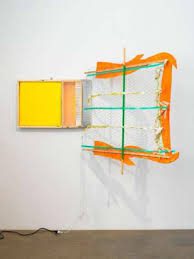 TUTTLE AT THE PHILLIPS
On Sept. 13 at 6:30 p.m., postminimalist Richard Tuttle, whose work is in the collections of major museums worldwide, will give a free "Artist's Perspective" talk at the Phillips Collection, 1600 21st St. NW, providing insight into his Intersections installation, "It Seems Like It's Going to Be." Seating is first come, first serve.
WOLF TRAP BALL
This year's black-tie Wolf Trap Ball will be held Saturday, Sept. 15, on Wolf Trap's Filene Center stage in Vienna, Virginia. British Ambassador Kim Darroch and Lady Darroch are honorary hosts for the event, which supports Wolf Trap Foundation's educational and arts-access programs. Individual patron reservations are $750.