Weekend Round Up November 14, 2019
By
November 14, 2019
0
481
•
---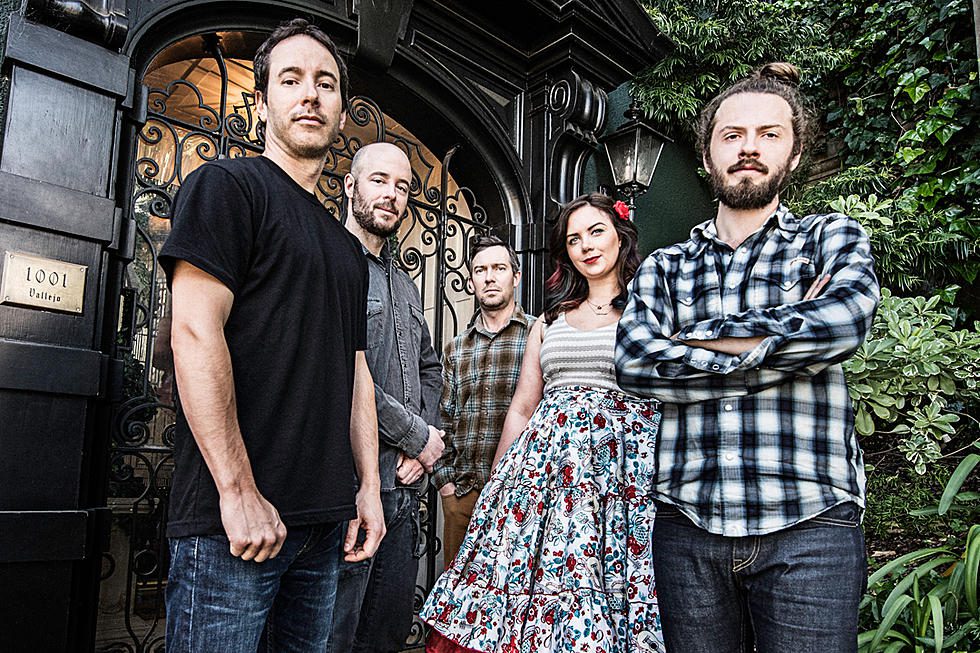 Musicians in town this weekend: Silkroad, Yonder Mountain String Band, cellist Carter Brey and organist Olivier Latry. On Saturday, you can sweat at Union Market then swing-dance at the Torpedo Factory. Wish you were a kid again, racing your car in a pinewood derby? Get carving! For more November events, visit The Georgetowner's online calendar.
'The Havel Project' at Dupont Underground
As part of the Czech Embassy's Mutual Inspirations Festival, Alliance for New Music-Theatre is kicking off its season at Dupont Underground, 19 Dupont Circle NW, with a double bill of Václav Havel's "Protest" and "Vaněk Unleashed," a musical fantasy that pays tribute to Havel's most beloved character. Final performances are: Thursday, Nov. 14, Friday, Nov. 15, and Sunday, Nov. 17, at 8 p.m. Tickets are $40, $25 for seniors and students. For details, visit newmusictheatre.org.
Film Neu 2019
Washington's annual festival of films from Germany, Austria and Switzerland will run from Thursday, Nov. 14, through Sunday, Nov. 17, at Landmark's E Street Cinema, 555 11th St. NW. Tickets are $12.75, $9.75 for seniors and $11.25 for students and military. Admission to the opening-night screening at 7 p.m., followed by a reception, is $27.75. Admission to the closing-night reception at 6:15 p.m., prior to the 7 p.m. screening, is $17.75. For details, visit goethe.de.
'Rent' 20th Anniversary Tour
Jonathan Larson's Pulitzer- and Tony-winning rock reimagining of Puccini's "La bohème" will be presented at the National Theatre, 1321 Pennsylvania Ave. NW, on Thursday, Nov. 14, at 7:30 p.m.; Friday, Nov. 15, at 8 p.m.; Saturday, Nov. 16, at 2 and 8 p.m.; and Sunday, Nov. 17, at 2 and 7:30 p.m. For details, visit thenationaldc.com or call 202-753-7650.
National Bison Day Capitol Hill Reception
On Thursday, Nov. 14, from 5:30 to 7:30 p.m., the North American bison, the newest national symbol, will be celebrated at a Wildlife Conservation Society reception in Room 2172 of the Rayburn House Office Building, 45 Independence Ave. SW. The free event will feature bison-themed refreshments, remarks from national mammal champions and displays by bison conservationists and enthusiasts. To RSVP (requested), visit eventbrite.com.
George Marshall Book Author Talk
On Thursday, Nov. 14, at 6 p.m., David L. Roll will speak about his latest book, "George Marshall: The Defender of the Republic" in the chapel at St. John's Church, 3240 O St. NW. Marshall, a five-star general of the Army, served as FDR's chief of staff during World War II and as secretary of state and secretary of defense under Harry Truman. The relief bill for post-World War II Europe, the Marshall Plan, was named for him. To RSVP for this free event, call 202-999-8988 or email lynn@georgetown-village.org.
NSO: 'Tristan and Isolde,' Act II
On Friday, Nov. 15, at 8 p.m. at the Kennedy Center, National Symphony Orchestra Music Director Gianandrea Noseda will conduct a concert performance of Act II of Wagner's "Tristan and Isolde" featuring tenor Stephen Gould and soprano Christine Goerke. Tickets are $15 to $89. For details, visit kennedy-center.org or call 202-467-4600.
Silkroad at Wolf Trap
Founded by virtuoso cellist Yo-Yo Ma, Silkroad — formerly the Silk Road Ensemble — creates music that is contemporary and ancient, familiar and foreign, traditional and innovative, drawing on styles from around the world to create a new musical language. Silkroad (minus Ma) will perform at the Barns at Wolf Trap, 1635 Trap Road in Vienna, Virginia, on Friday, Nov. 15, and Saturday, Nov. 16, at 8 p.m. Tickets are $62 to $77. For details, visit wolftrap.org or call 703-255-1900.
Orangetheory Sweat Session
Orangetheory Fitness Regional Coach Julie and her team will lead participants through a free pre-opening sweat session on Saturday, Nov. 16, from 10 to 11 a.m. at Union Market, 1309 5th St. NE (the new location will open this winter at 320 Florida Ave. NE). Those wishing to take part should bring a mat, a towel and hydration and arrive 30 minutes ahead of time to check in, sign a waiver and set up. For details, visit eventbrite.com.
Walsh School of Foreign Service Centennial
House Speaker Nancy Pelosi will give opening remarks prior to a panel, "The Future Will Be Inclusive: Women in Global Affairs," on Saturday, Nov. 15, from 9 to 10:45 a.m. in Gaston Hall at Georgetown University, 37th and O Streets NW. Also that day, part of a gala weekend marking the centennial of the university's Walsh School of Foreign Service, will be a session from 2 to 3:30 p.m., "The Diplomatic Toolkit in the 21st Century," with panelists Madeleine Albright, George Tenet and Gen. George Casey. For details, visit sfs.georgetown.edu.
Torpedo Factory Anniversary Ball
The Torpedo Factory Art Center, 105 North Union St. in Alexandria, Virginia, will celebrate the 100th anniversary of the building and the 45th anniversary of the art center on Saturday, Nov. 16, from 7 to 10 p.m. The event will include video projections, living painted sculptures, roving performers, dancing to the big-band sounds of Good Shot Judy and the world premiere of a documentary about the center's storied history. Tickets are $75. For details, visit eventbrite.com.
Yonder Mountain String Band
Also on Saturday, Nov. 16, at 8 p.m., Colorado bluegrass-fueled Americana outfit Yonder Mountain String Band will perform music from the band's first new album in two years, "Love. Ain't Love," at the Hamilton Live, 600 14th St. NW. Standing tickets are $29.50. Also appearing: Appalachian-grunge troubador Pierce Edens. For details, visit live.thehamiltondc.com.
Bowen McCauley at Dance Place
Dance Place, 3225 8th St. NE, will present Bowen McCauley Dance Co. on Saturday, Nov. 16, at 8 p.m. and Sunday, Nov. 17, at 4 p.m. The program will feature a world premiere, "Crossing" by Ilana Goldman, featuring music composed for the Kronos Quartet by Stephan Thelen; a reprise of "Gershwin Preludes"; and a new work by Lucy Bowen McCauley. Tickets are $25, $15 for seniors and students. For details, visit bmdc.org.
Park View Pinewood Derby
The inaugural Park View Pinewood Derby for all ages will be held on Sunday, Nov. 17, from noon to 2 p.m. at Hook Hall, 3400 Georgia Ave. NW. A Pinewood Derby is a racing event for unpowered, unmanned, handmade miniature cars. There will be prizes for the fastest cars and People's Choice awards for the most creative designs. All proceeds will benefit National Capital Area Council scouts in D.C. Registration is $20. Spectators are admitted free. For details, visit eventbrite.com.
Notre Dame Organist to Play, Report
Olivier Latry, the last organist to play at Notre Dame Cathedral in Paris before the fire, will give a free concert and report on the state of the cathedral and its organ on Sunday, Nov. 17, at 3 p.m. at Saint Ann Catholic Church, 4001 Yuma St. NW. The concert is part of the church's 150th anniversary celebration. French Ambassador Philippe Étienne and his wife Patricia will attend. A reception (free will offering requested) will follow. For details, visit standdc.org.
Apollo Orchestra with Cellist Carter Brey
Also on Sunday, Nov. 17, at 4 p.m., New York Philharmonic principal cellist Carter Brey will perform Haydn's Cello Concerto No. 1 with the Apollo Orchestra at Chevy Chase Presbyterian Church, 1 Chevy Chase Circle NW. The free concert will also include Schubert's Overture to "Rosamunde" and Schumann's Symphony No. 4. For details, visit apolloorchestra.com.