At Home With Theo Adamstein
By
February 12, 2020
0
32
•
---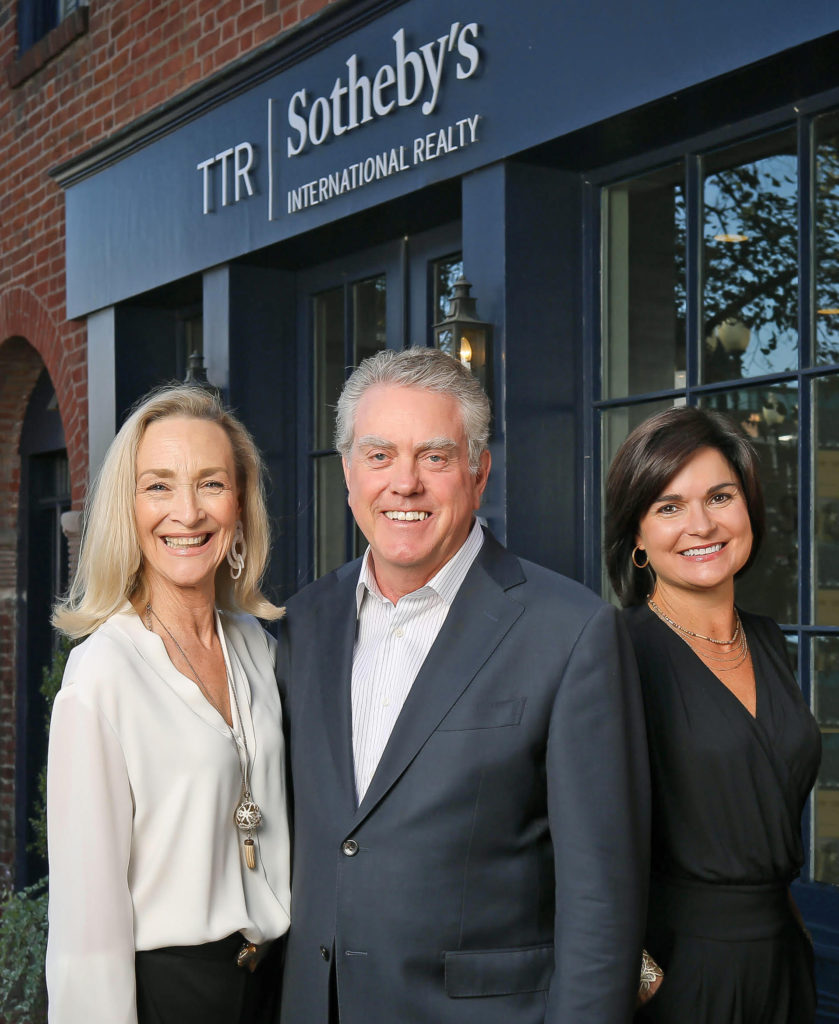 WELCOME TO OUR NEW AND OCCASIONAL COLUMN PROFILING THE MOVERS AND SHAKERS, COLUMN PROFILING THE MOVERS AND SHAKERS, DESIGNERS AND STAGERS, BUILDERS AND AGENTS DESIGNERS AND STAGERS, BUILDERS AND AGENTS OF D.C. REAL ESTATE OF D.C. REAL ESTATE.
Theo Adamstein of TTR Sotheby's is a true Renaissance man. An architect, a photographer, a serial entrepreneur and a real estate professional, he brings an artist's eye and a builder's sensibility to every project. A graduate of the University of Cape Town and Cooper Union, Adamstein has 30 years of experience in all aspects of residential design and new construction.
During his tenure in Washington, he has co-founded an award-winning architectural and design firm and run a leading high-end photo processing lab. He is also a supporter of several arts organizations, a passion he shares with his team.
We recently spoke with Adamstein — in his sunny new office overlooking the Potomac — about his new venture, Theo & Partners.
In your past life, you've been an architect and a visual artist. Does that change how you "see" real estate?
THEO ADAMSTEIN | Without question. I've always thought about real estate even when I was an architect. Clients and friends were always asking me for advice about buying or selling their homes, renovating them, pricing them, designing them. So when I joined TTR Sotheby's, all my design, architecture, construction and photography experience came together in a serendipitous way.
How does that translate to Theo & Partners?
ADAMSTEIN | It's based on the same principle. The entire team has extensive experience in architecture and design, which allows us to create the best approach to presenting a particular house. It gives us — and our clients — the confidence to make the best choices, whether they're major renovations or small adjustments, like lighting or landscaping. They trust our judgment because they know it comes from a place of knowledge and a commitment to achieving the most favorable results.
Although design informs our decisions, we're working as real estate professionals first, not designers. It's never about drawings, ideas or execution. It's about how all those things add value to sell or transform a space.
Who's on the team?
ADAMSTEIN | Our core group includes Donna Martin, a native Washingtonian, entrepreneur and trained interior designer, who applies her business savvy to all real estate transactions, and Debran McClean, from North Carolina, where she studied art history and interior design and now has two decades of experience as a realtor in the D.C. market.
How does this work exactly? Can you share a story?
ADAMSTEIN | Here's a recent example — a real Cinderella story. We were retained to sell a home that had been in the family for a long time. It needed tremendous help. Little had been done with it, and, after the death of the owner, they just wanted it sold.
We worked with organizers and stagers, repainted and cleaned and utterly transformed the property. We gave it a spirit that clearly resonated with buyers. There were 50 visitors at the first open house and it went under contract almost immediately. That's a case of small-ish changes making a huge difference and how we are reimagining the process of buying and acquiring homes.
Theo & Partners assists clients with buying and selling homes and condominiums in the District of Columbia, Maryland and Virginia. It is affiliated with TTR Sotheby's International Realty, a global network of more than 1,000 offices in 72 countries. For more information, visit theoandpartners.com.