Chef Danny Lledó Opens Xiquet
By
March 12, 2020
0
692
•
---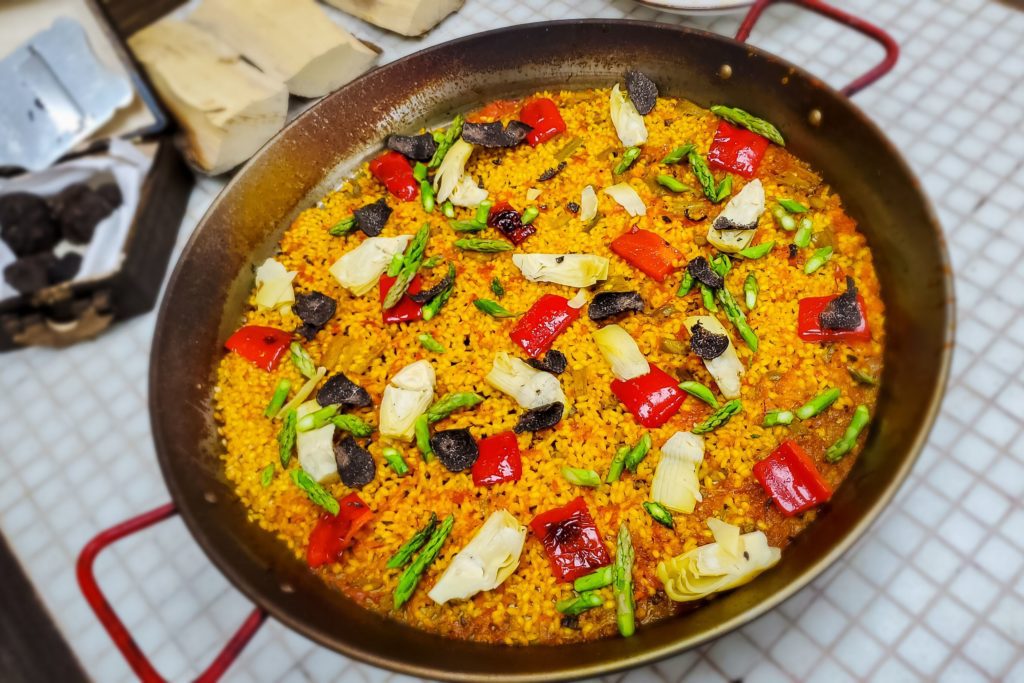 Xiquet (pronounced "chee-KETT"), an exciting new restaurant in Glover Park, offers a gastronomic tour of Valencia — a hot Spanish travel destination. Above his newly recast international wine bar Slate, chef-restaurateur Danny Lledó has crafted an inviting, intimate setting to showcase his Valencian culinary heritage.
Like the Valencia region itself (once a Roman colony), it combines tradition and cutting-edge modernity.
Guests arriving for dinner are ushered upstairs to a mezzanine lounge for a welcoming cocktail. Its lush, contemporary comfort also makes it a perfect setting for an after-dinner drink — one likely to be inspired by a dramatic library of spirits along a wall.
The main dining room, on the floor above, is a chic, airy boutique designed for the enjoyment of food, wine and conversation. At its entrance is a glass enclosed kitchen, with an impressive wood-burning fireplace, as well as a plancha (grill) and a smoker for flatbreads. .
Lledó is passionate about bringing the flavors of his family's homeland to the table. His five- and eight-course tasting menus, as well as the à la carte offerings, feature his signature dish, paella, as well as rotisserie suckling pig and seafood. In making paella, he explains, "the protagonist is the rice." He uses senia, an especially flavorful variety of rice that is "very easy to overcook." For that reason, he adds, "most restaurants don't use it."
Different broths (and combinations of broths) are key elements in his crafting the various meat, shellfish, fish and vegetable paellas featured on his menus. He even uses traditional types of firewood — like orange and apple wood — to further flavor them.
Valencia is the "most Italian part of Spain," he tells us. So his menus include ravioli with fois gras and oxtail, as well as a version with spinach and artichokes. Of course, there is a dessert focused on the region's famous oranges; Lledó describes it as a "composed, modern take on tradition."