Mayor Mandates Masks, Extends Emergency to Oct. 9
By
July 23, 2020
0
390
•
---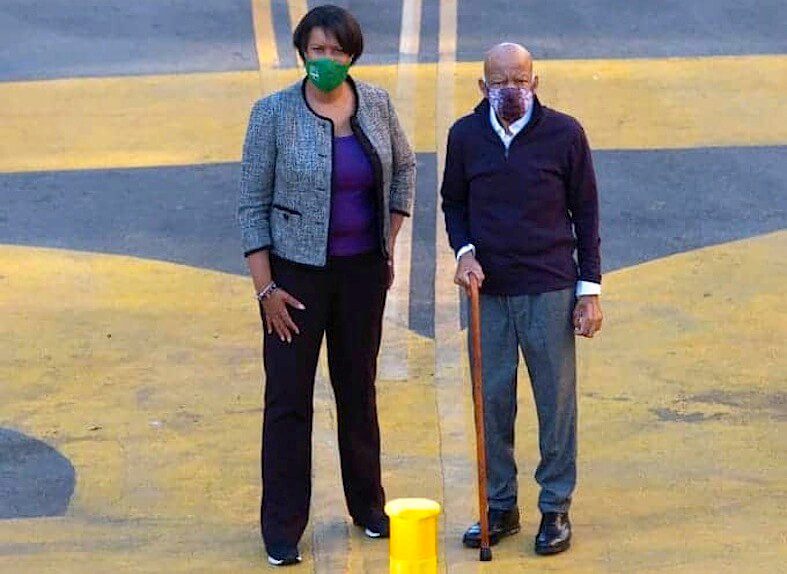 After months of strongly suggesting the wearing of face coverings outside, Mayor Muriel Bowser issued an executive order on July 22 making mandatory the wearing of face coverings outside as well as in enclosed office spaces and the lobbies of apartment houses.
"It's Simple: When You Leave Home, You Must Wear A Mask," a guidance poster reads.
This mandate is new and carries with it a $1,000 fine for noncompliance.
"We're four months in, people are tired and in some cases are letting down their guards," Bowser said of D.C. residents' wearing of face masks, during a July 23 press conference.
Bowser and LaQuandra Nesbitt, M.D., director of the District Department of Health, spoke of the COVID-19 infection rates ticking up slightly, this after weeks of slowing the disease's spread in Washington, D.C.
In addition, the mayor extended D.C.'s state of emergency and public health emergency through Oct. 9.
At a press conference last week, Bowser and DC Public Schools Chancellor Lewis Ferebee said a final decision on the reopening plans for schools would be announced by July 31.