D.C. Arts Watch: New Leadership All Around Town
By
August 26, 2021
One Comment
723
•
---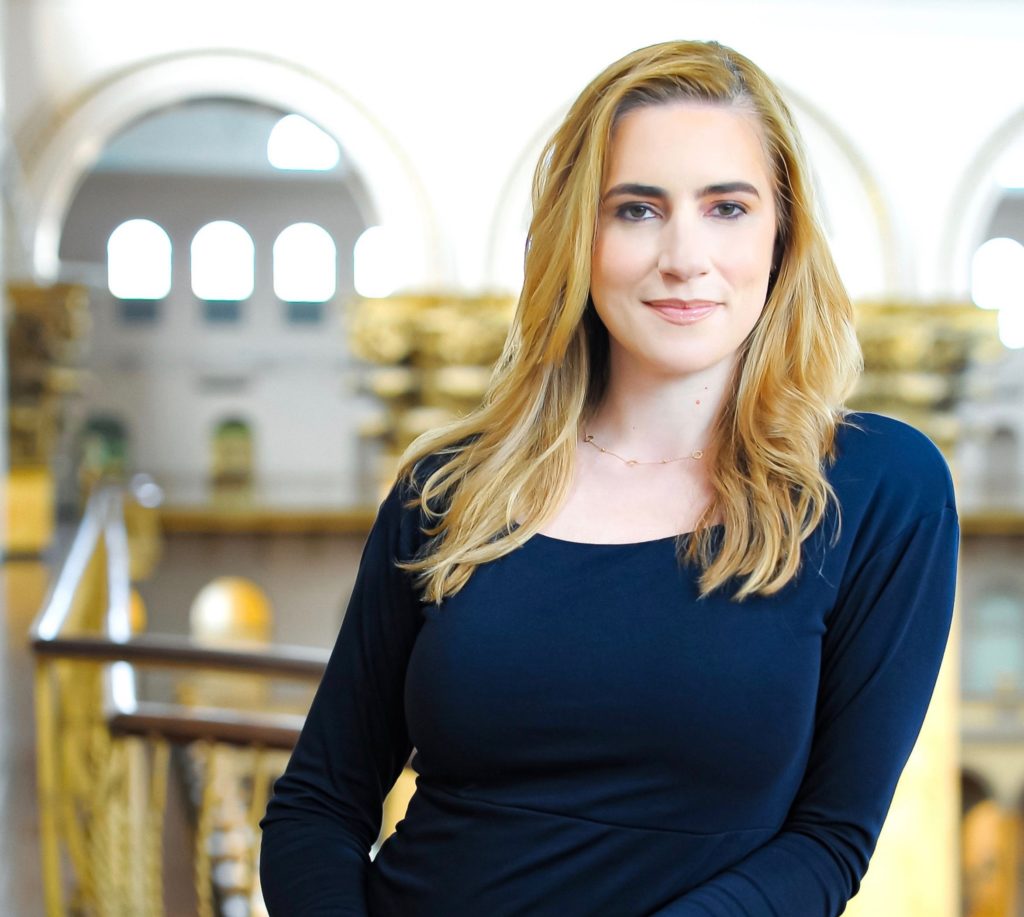 After a brief hiatus, D.C Arts Watch is back! Richard Selden left us with a solid foundation and we're eager to bring you monthly news about the movers and shakers in the D.C. arts world.  As a private piano teacher to 25 children ages 7 to 17, self-proclaimed arts lover and area local since 2003, I'm looking forward to diving deeper into the city's arts scene and sharing my findings. Want more on the arts? Stay tuned for our September 15 issue which is arts-focused.  
Featured Interview: Aileen Fuchs, National Building Museum President and Executive Director  
Aileen Fuchs has been named the new executive director and president of the National Building Museum. Fuchs is a native New Yorker and said she originally wasn't looking to make any moves, but the opportunity arose for the position, and she jumped on it. The former president and CEO of the Snug Harbor Cultural Center and Botanical Garden will be the Building Museum's fifth director.  
"The National Building Museum brings that decision making, unbelievable cultural activation, working with architects and designers all into one place with a national reach at a really critical time in our country when we're caring about design and architecture," Fuchs said. "I had to [take the job]!"  
Fuchs has been in her role about four months now. She said the Building Museum is looking at this year as one of transition and recovery. The museum is focusing on issues like climate change and social equity. They're planning on launching "Climate ABC" this year, which stands for Action Building Community. The series will have both online and in-person programming. There will also be exhibits commemorating the 20th anniversary of 9/11 and a piece about the southern border wall.  
"The National Building Museum is itself an experience," Fuchs said. "There's no one's jaw that doesn't drop when you're there." She mentioned a love for transforming the space and the multifunctional use of the museum's 90-foot ceilings.  
On the museum's ground floor is a gun violence memorial, a free space designed to be accessible and a place for people affected by gun violence to heal.   
"We have the opportunity to hit so many different audiences," Fuchs said. "We want to make what we do more relevant to more people and to literally build a better future."  
Like any non-profit executive, Fuchs wants to make a difference.  
Fuchs, along with her husband and five-year-old twins, is looking forward to continually exploring the city. She is eager to get back to Georgetown after a "wonderful meal" at Café Milano.  
Levine Music Names New President and CEO  
Jeffery L. Tribble, Jr., is the new president and CEO of Levine Music as of July 1. Former CEO and president Peter Jablow retired in June after 18 years with the organization. Tribble was named one of Magic Johnson's 32 Under 32 and is a musician with over a dozen years' experience in music education in the area. Tribble is the founding executive director of the non-profit "The MusicianShip," which provides music lessons, experiences and opportunities for underserved communities.  
Sunny Sumter Promoted to President, CEO of DC Jazz Festival Organization  
Sunny Sumter, professional jazz vocalist and seasoned arts executive, has been promoted to president and CEO of the DC Jazz Festival organization. In this role, Sumter will take on the expansion of the annual DC JazzFest as well as direct the organization's educational and community engagement programming. Sumter joined the DCJF in 2008.  
Dr. Sarah Kennel Named Virginia Museum of Fine Art's Aaron Siskind Curator of Photography and Director of the Raysor Center  
Dr. Sarah Kennel has been appointed as Aaron Siskind Curator of Photography and Director of the Raysor Center at the Virginia Museum of Fine Arts. She will settle into the newly developed position come September. Kennel was previously at the High Museum of Art in Atlanta, where she was the Donald and Marilyn Keough Family Curator of Photography. The Raysor Center is part of the VMFA's expansion, to be completed in 2025.  
Karen Ann Daniels is Folger Shakespeare Library's New Director of Programming and Folger Theatre's Artistic Director 
Karen Ann Daniels, who was formerly director of the Mobile Unit at The Public Theater in New York City, has a new position here in D.C. She will be the Folger Shakespeare Library's Director of Programming and Artistic Director of the Folger Theatre. Daniels was chosen following a national search for the roles.  
As director of The Public Theater's Mobile Unit, Daniels brought theater and the arts to communityn centers and spaces around the city. She is currently overseeing the Mobile Unit's Summer of Joy, a four-week tour free to the city that tours public plazas in all five boroughs from now through July 29. Daniels will begin at the Folger this October.