Weekend Round Up, Sept. 16 – 19
By
September 16, 2021
0
514
•
---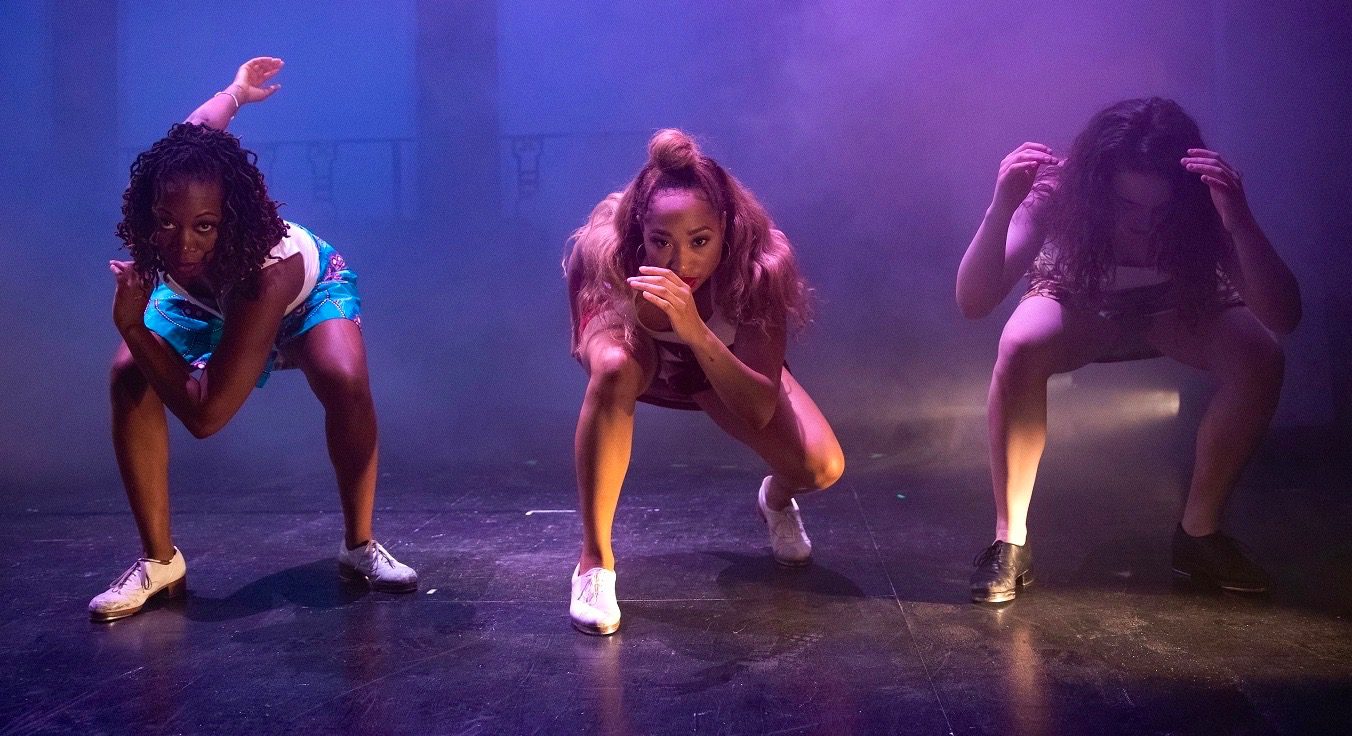 This weekend promises a whirlwind of fun. We challenge you to try everything on our list. There's the Smithsonian's annual Museum Day," a P Street art exhibit, the Nats vs. the Rockies at home, a Mount Vernon Colonial Fair, plus two more festivals for good measure. Ready, set, go!
17th Annual Museum Day this Saturday
The Smithsonian Institution has brought back its remarkable "Museum Day," for its 17th year. This Saturday, visit over 60 museums in Maryland and Virginia and five museums in the District. Museum Day allows for free entry to the museums (as long as you download your free ticket, found here). Note: each email address can only get one ticket, good for just one person. In D.C., the National Museum of African American History and Culture, the Museum of the Bible, Dumbarton House and The Woodrow Wilson House are all participating. More information on the event can be found here.
The Czech Embassy Hosts an "Olympic Village" this Saturday
Check your calendars. The Czech Embassy (near the Van Ness Metro stop in NW) is hosting an event from 10 a.m. until 2 p.m. this Saturday. In the spirit of the Olympics, the family-friendly event will feature basketball shootouts, a moon bounce, soccer darts and more. The event is free, but beer and food are cash only. More information on the event can be found here.
Also this Saturday, The 18th Annual D.C. Artist Solo Exhibition
The eighteenth annual D.C. Artist Solo Exhibition kicks off this weekend with an opening reception on Saturday. The exhibit, which runs through October 23, is a project by Transformer, an artist-centered 501(c)3 non-profit visual arts organization that works to connect and promote emerging artists and artistic leaders locally, nationally and internationally. Transformer is featuring "Otro Tiempo," photos and videos by the artist Michael Angelo Rodriguez (his first solo exhibition). Transformer is located at 1404 P St. NW. More information on the event can be found here.
This Weekend's Nats vs. Rockies Games Will Feature Fireworks, Fun Deals, Pups, and Kids Running Bases
Grab tickets all weekend for the Nats vs. the Colorado Rockies at Nats Park. Friday is Teacher Appreciation Day — with the purchase of a special ticket, fans can get a concession credit. Friday will also feature post-game fireworks and the last College Day with George Mason University. Saturday brings the ever-popular "Pups in the Park," but alas it's already sold out. Sunday is Girl Scouts Day and Kids Run the Bases. More information on tickets can be found here.
Check Out the National Dance Day Festival at the Kennedy Center
The Millennium Stage at the Kennedy Center is the place to be this weekend for the celebration of National Dance Day. The three-day celebration (tonight through Saturday) promises free live performances and dance lessons. The event is by Dance Place and the Kennedy Center Culture Caucus Member Carol Foster. Before you dance your way over, make sure you read up on the Kennedy Center's Covid policies. More information on the festival can be found here.
Enjoy a Colonial Market and Fair at Mount Vernon
This Saturday and Sunday, sally forth to George Washington's historic home on the Potomac. Mount Vernon will be hosting a market and fair showcasing craft items from the era of our founders. Colonial artisans will be selling traditional handcrafted wares and artisanal foods, there will be live music from the 18th century and General Washington himself will be in his tent chatting with passersby. More information on the event can be found here.
For Hispanic Heritage Month Celebrate at the Annual Argentine Festival
Enjoy Argentine Day at the 34th Annual Argentine Festival during Hispanic Heritage Month. This day-long celebration of Argentine culture with Latin American exhibitors, will feature celebrated musicians from the U.S. and abroad. Highlighting Tango and other well-known rhythms such as Milonga, and presenting artisans and vendors with food and crafts, the Festival seeks to broaden public understanding and enjoyment of Argentinean culture. The event will be held rain or shine on Saturday, Sept. 18 and opens at 4:00 p.m. at the Thomas Jefferson Theater at 125 S. Old Glebe Road in Arlington. Admission is $20 advance and $30 day of event. More information on the event can be found here.
Georgetown Library Friends Hosting Book Sale
This Saturday from 10 a.m. until 2 p.m., Georgetown Library Friends are hosting a clearance sale of gently used books on the lower level of the library at 3260 R St. NW. Nearly all books will be half-price ($1 for hardback, 50 cents for paperback books). There will be children's through young adult choices, as well as mysteries, romances, self-help books, historical novels, memoirs and more. More information on the organization can be found here.
Citizens Association of Georgetown Community Picnic this Sunday
This Sunday from 4 – 7 p.m. in Rose Park, the Citizens Association of Georgetown is hosting a picnic. Bring your own picnic or purchase your meal from local food trucks Schmaltz Bros, Giacomo's Brick Oven Pizza and Mohamed's Cool Summertime Treats. There will also be lawn games, arts and crafts, balloon art, story time with the MPD and more.