October Cover Story: Our 2021 Photography Contest
By
October 14, 2021
0
208
•
---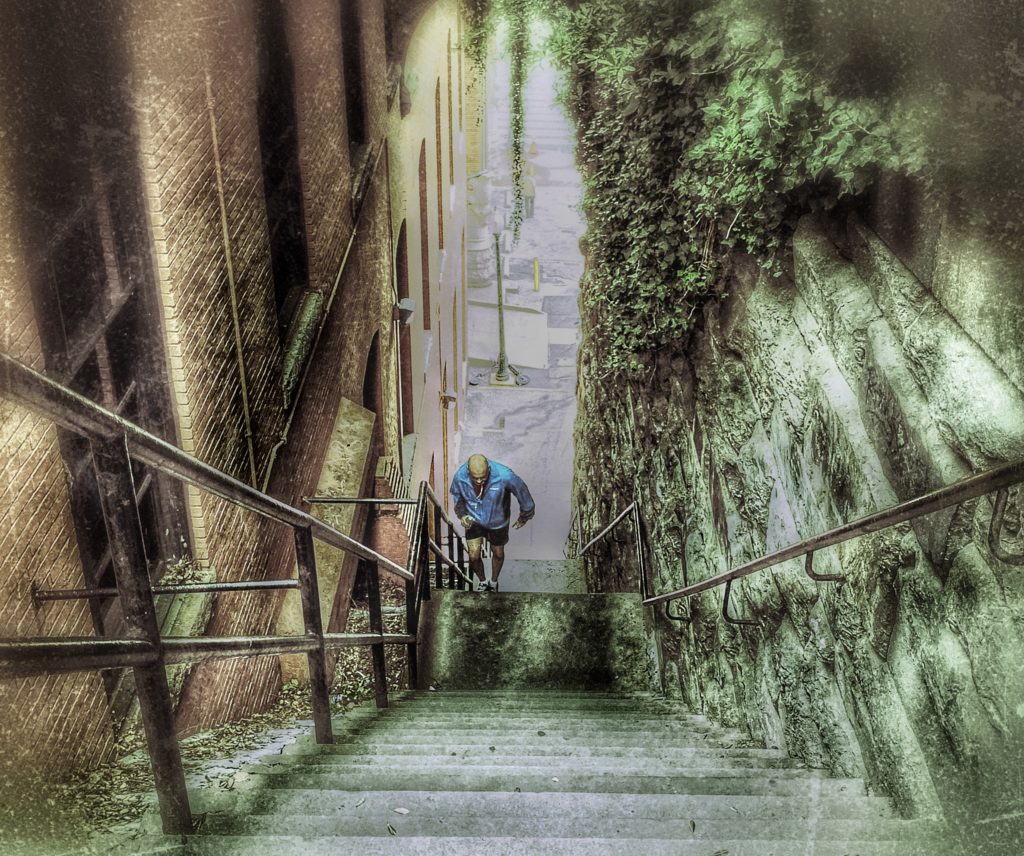 This summer, we decided to bring back our much-loved photo contest. After the past year and a half, we thought we could all use a bit of outdoor creativity and appreciate our surroundings. 
The submissions sent to the Georgetowner were breathtakingly beautiful. Our neighborhood is truly full of creative individuals with an eye for a great photo. 
We loved Jeanette Cook's photo of the Exorcist Steps, so much so, she won this year's competition. The lone jogger and filter she used gave off an eerie vibe that was perfect for an issue near Halloween. She also won 4th place with her shot of Lafayette Square.  
Robert Mikolitch's serene urban scape of the canal in Georgetown had the perfect oranges, browns and reds of autumn. It was almost like it was made for our October issue and taking second place.  
Susan Schramm's "Taking Flight: Cormorant on the Georgetown Waterfront" captured a lone bird on the water, its reflection shown in the still waters.  
Then there was Michael Copperthite's festive with a hint of melancholy "Christmas Eve 2020—Even the snow was canceled this year!" The rain-soaked picture was the perfect euphemism for the ongoing pandemic. 
A special thanks to our judges, photographers Philip Bermingham, Jeff Malet and Tony Powell.  
Congratulations to our winner and thank you to everyone who submitted a photo.  
See you next year! 
Winners Are: 
#1 Jeanette Cook: "Exorcist Stairs" Georgetown Historic Landmark. Built in 1895, the stairway connects Prospect and 36th Streets with M Street, NW in Georgetown. The 75 steps were featured in the scene from the hit 1973 horror movie "The Exorcist". It's a worthwhile stop for movie buffs or anyone looking to incorporate a touch of spookiness into their daily workout. Camera: iPhone XS Max Photo Editor: Snapseed 
#2 Robert Mikolitch: Urbanscape of the canal in Georgetown 
#3 Susan Schram Taking Flight: Cormorant on the Georgetown Waterfront 
#4 Jeanette Cook Lafayette Square, Washington, D.C. 
#5 Michael Copperthite Christmas Eve 2020—even the snow was canceled this year! 
Honorable mention   #6 Diane Stamm "Street Lights" I was ambling around Washington, D.C., looking at the reflections in the new construction, which is now mostly glass. This is the result of a little post-production filter work and cropping.