Georgetown Gap's Closing Leaves Huge Gap 
By
December 13, 2021
One Comment
2573
•
---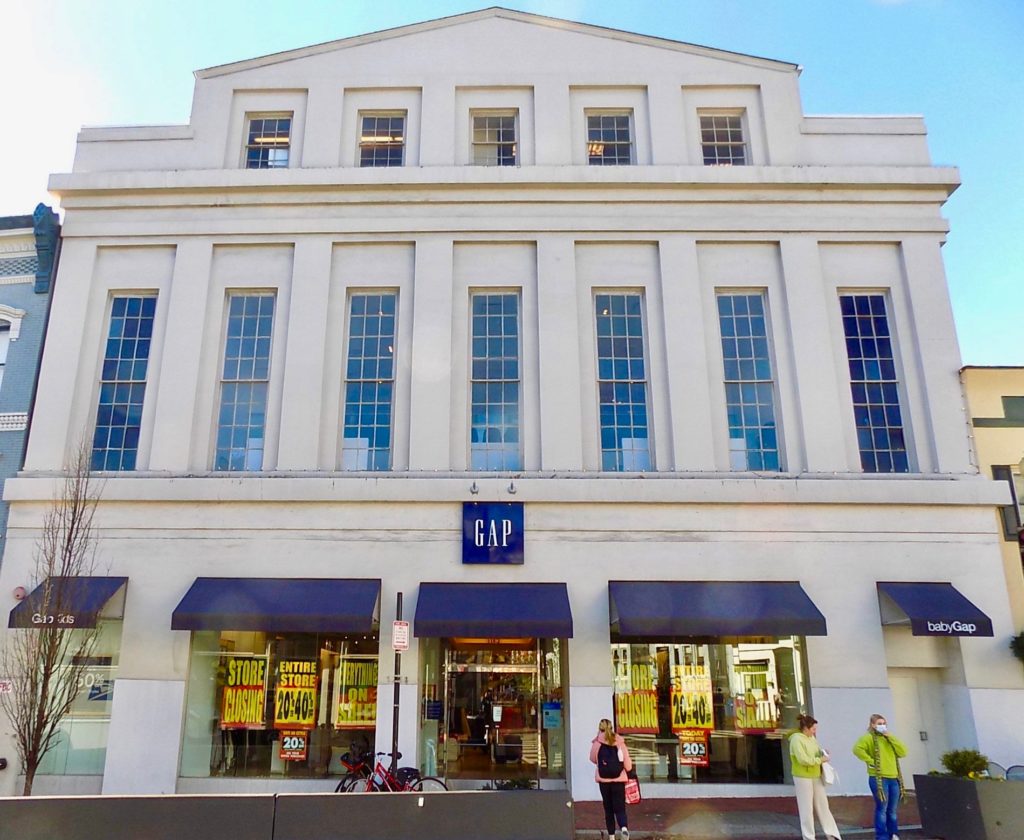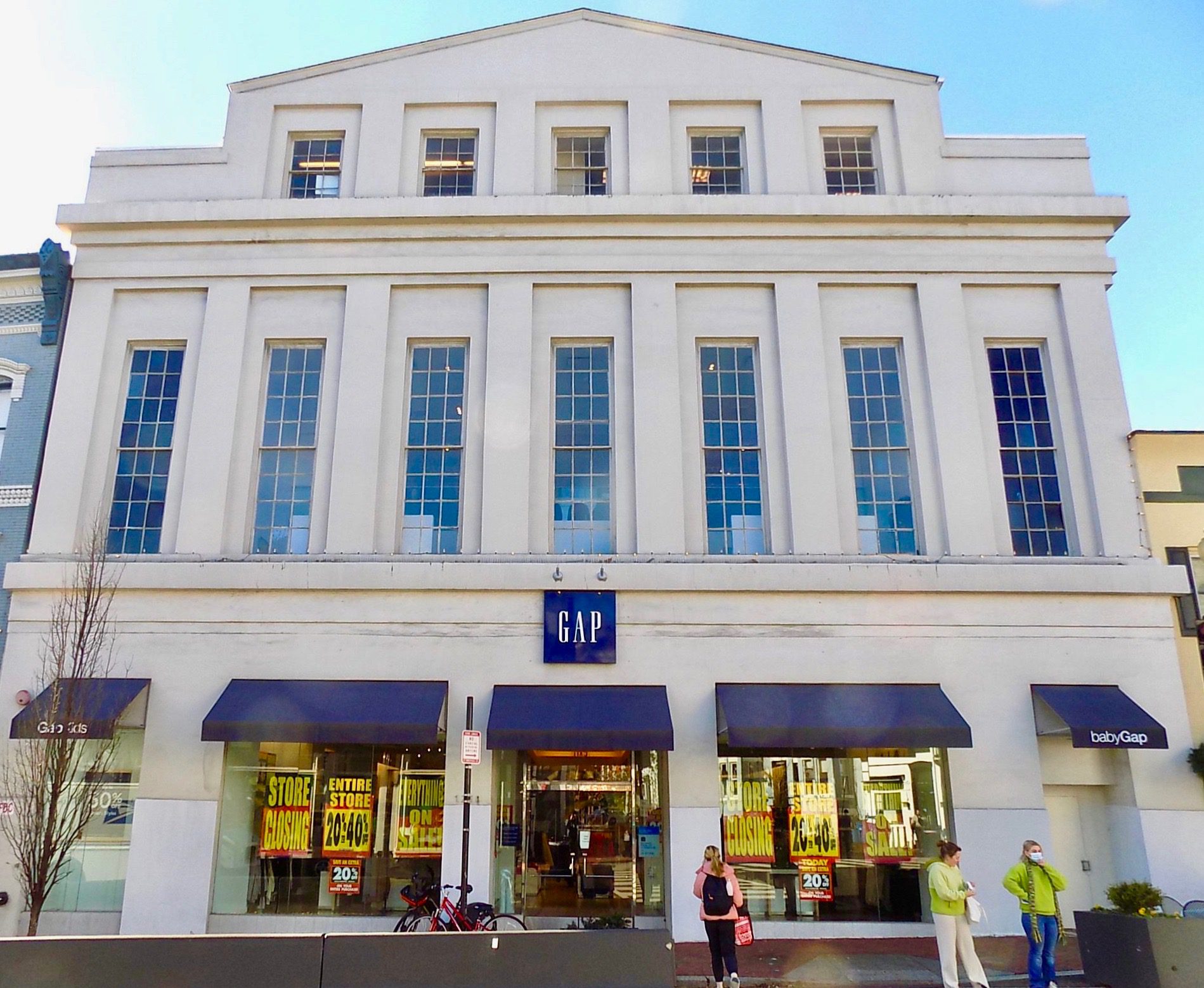 There will be a big vacant space on Georgetown's main avenue, come the new year — and it comes as not quite a surprise. The Gap store at 1258 Wisconsin Ave. NW has been quietly looking to leave for a few years.
The clothing retailer has been operating out of a huge historic building — Forrest Hall, built in 1851. An assembly hall, it was used during the Civil War for offices and a prison. Mark Twain spoke there. It was the site of many community meetings.
The building is 16,266 square feet divided over four levels, as the Washington Business Journal observed in October 2019: "Is Georgetown even Georgetown without a Gap? The neighborhood could soon find out. The retailer's store is being marketed for lease, according to Dochter & Alexander Retail Advisors, which represents Gap in the market.…The space cannot be divided, so the sublease would be for the store's entire footprint. If someone does sublease the store, Gap would close. Dochter said the consideration of a sublease isn't a reflection on the strength of the Georgetown market, but rather, a change in Gap's approach to its stores. 'It's too large for what they're currently doing now,' Dochter said." 
Billy Martin, owner of Martin's Tavern, next to the Gap store, told The Georgetowner, "Georgetown has been going through a transition phrase due to covid. This will be another vacancy among vacancies. But, hey, I hopeful. Our corner at Wisconsin and N will be a pretty nice corner soon. There's us, Foxtrot — along with Pressed and Digg coming. That big space likely requires a big, national chain, but I'd like to see something higher end."
So, the Gap Inc. North America Store Fleet Transformation has hit Washington: "As we adapt to the current market conditions and meet the increase in online demand, we are looking thoughtfully at our real estate to support the best path forward. In October 2020, we shared that we plan to close approximately 350 of Gap and Banana Republic stores across North America by the end of 2023, with the goal of having a smaller and healthier fleet of stores."
Nearby in Old Town Alexandria, the Gap Outlet and Banana Republic, owned by Gap, at the corner of King and Washington streets will also close in January. While these parts of the Gap empire underperform, its Athleta and Old Navy brands are increasing in market share. 
What's to come? Could the Banana Republic at Wisconsin Avenue and M Street be far behind?