Dumbarton House Hosts 'Jane Austen Birthday Tea'
By
December 23, 2021
0
537
•
---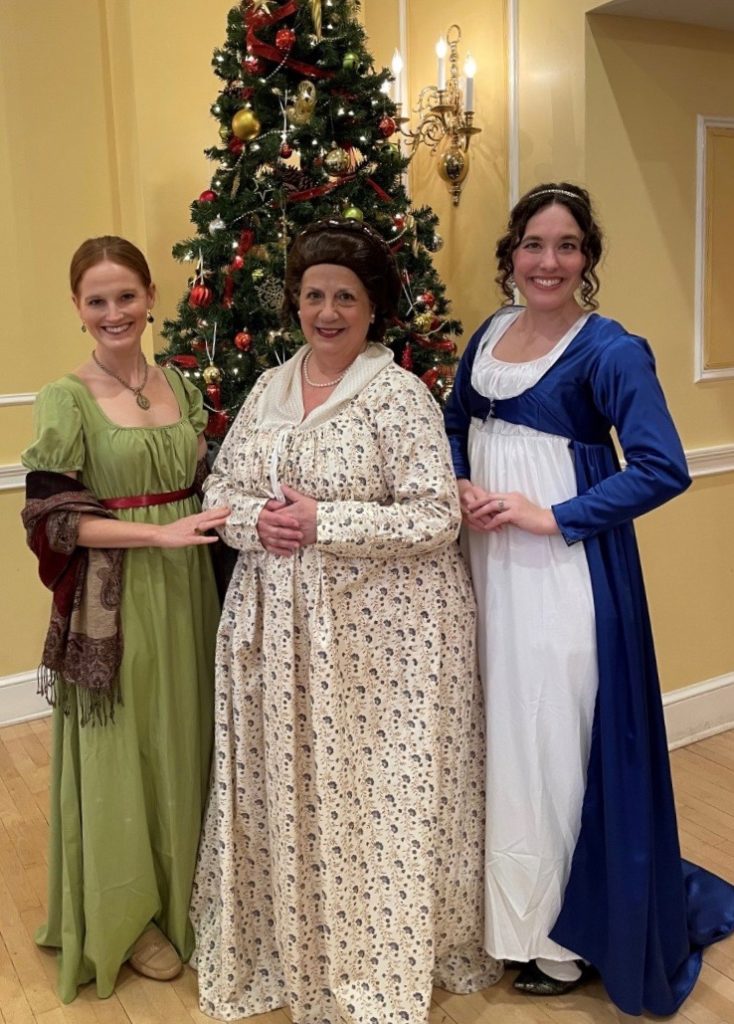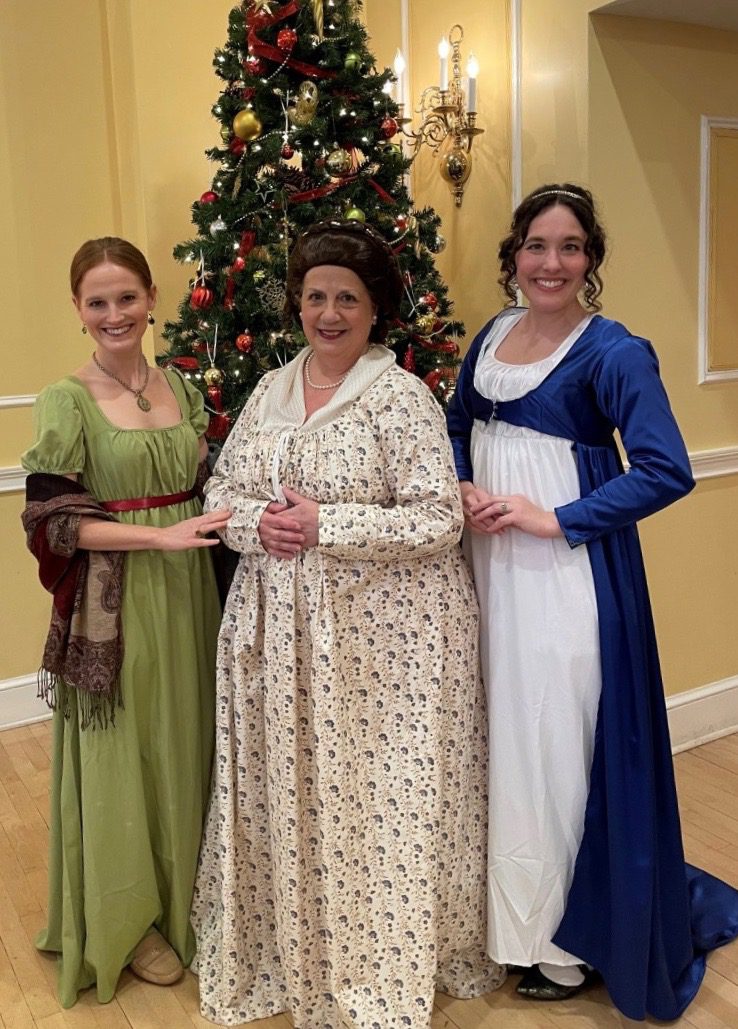 "Mrs. Bennet," wearing a Regency tea gown and fashionable wig, greeted guests to the Jane Austen Birthday Tea held at Dumbarton House on Saturday, Dec. 18.
Dating back to the early 1800s, this historic museum site celebrates its founding period with charming traditions like these birthday teas first held in 2018, as well as a Jane Austen summer film festival. Dumbarton Programs Manager Mary Lesher, who organized the tea, explained that these events enable us to "look at culture of those times." 
Patricia Sowers, an historical interpreter who portrayed Jane Austen's mother, presided. Guests were seated at socially-distant tables in the airy Belle-Vue room whose Palladin-style windows overlook the courtyard.
In Jane Austen's time, "Mrs. Bennet" explained, serving tea to visitors was integral to middle- and upper-class hospitality. The focus was on manners and sociability. Food was not a feature of what was called "low" (or sit down) tea. Perhaps some thinly sliced bread and butter, toast or a simple ladyfinger-like biscuit would be offered. The elaborate fare that 21st-century guests anticipate, harks back to Victorian times and the fabled country estates.
Tea itself was an expensive luxury in the early 18th century, Sowers explained. Being able to afford the proper china service and silver utensils that hostesses proudly displayed further signified a prosperous, up-to-date household. Upstairs in the Dumbarton House Museum is a stunning example of such a tea service. Dating from 1815, the display includes delicate porcelain teacups and saucers, a silver teapot with matching sugar bowl and cream pot and an impressive urn, with a removable iron rod that could be heated to ensure a supply of hot water.    
"Mrs. Bennet's" guests enjoyed a lavish Victorian tea, complete with a three-tiered stand filled with sandwiches, Firehook bakery scones, cookies and Georgetown Cupcake treats, along with clotted cream (sourced from a nearby Safeway) and raspberry jam. 
A choice of brewed teas was served to the tables. Afterwards, a Jane Austen trivia contest confirmed that guests were steeped in her novels and lore. Indeed, two guests even dressed the part—wearing long dresses, hairstyles and jewelry that would have been fashionable at the time. The afternoon ended with attendees learning to play card and dice games popular in Austen's day.