New Year's Eve Dining in Georgetown
By
December 30, 2021
0
1012
•
---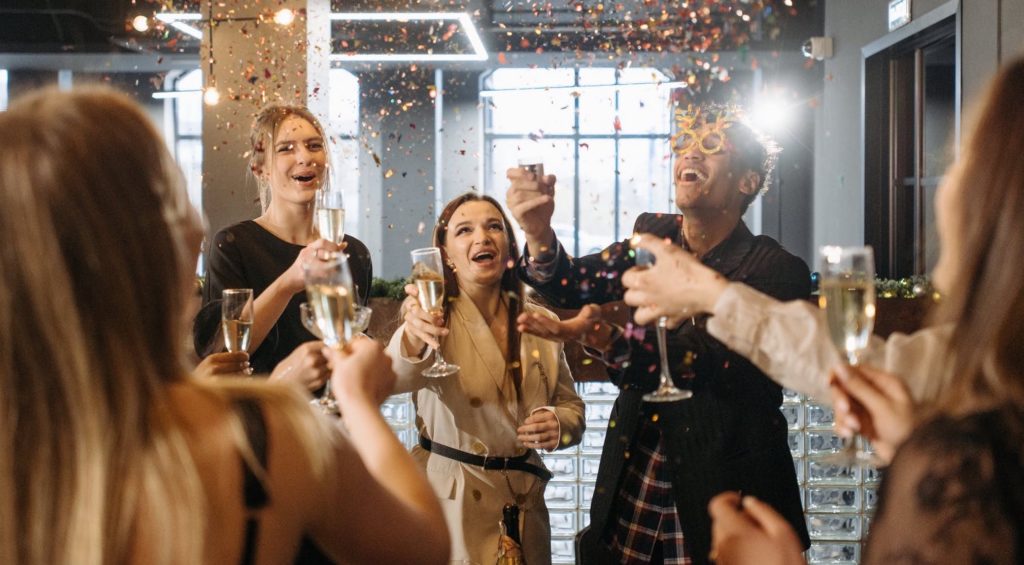 For Georgetowners, one of our hometown pleasures is walking to and from our favorite restaurants, especially when you've had a little too much Champagne. Luckily, we have many fine establishments to choose from. Here's a quick list of spots we all know in time for a New Year's Eve celebration with family and friends. Remember restaurants will also offer take-out specials. Have a happy and safe New Year's Eve, whether you choose the intimate Reverie or the boisterous RiverBash 2020 at Washington Harbour.
Apero
Apero's New Years Eve Pre-Fix menu is $185 per person and includes five courses with wine pairings, highlighting Mumm and Perrier Jouet Champagne.
Bourbon Steak
Bourbon Steak DC at the Four Season Hotel has a few reservations left on New Year's Eve for its New Year's Eve Chalet. Each chalet reservation is for 2 hours. There is a food and beverage minimum of $1,500 per reservation and a room rental of $500.
Cafe Milano
Cafe Milano — "Always fun at Milano" — rings in 2022 with a tasting menu, deejay and dancing at 9 p.m — $200 per person.
Church Hall 
The beer hall will have three bars serving all you can drink and all you can eat from 8 p.m. to 1 a.m., with a complimentary champagne toast as the clock strikes midnight at $90 per person. TVs will have the Times Square Ball Drop on screen and your favorite music bumping from the past 20 years. Grab your friends, dress up and expect to drink away the year of 2021!
Cut DC 
Wolfgang Puck's Cut at the Rosewood Hotel has its tomahawk steak dinner special for two at $365.
Donahue
Donahue has crafted an NYE four course tasting menu for dinner — $95 per person with optional wine pairings starting at $80 per person. New Year's Eve party tables are sold separately starting at 11p.m.
Fiola Mare
Fiola Mare will have a 4-course New Year's Eve tasting menu for $350 per person. Seating — between 5 and 10 p.m. — includes the necessary glass of Champagne at the start of the meal. There will be live music after 8 p.m. and a toast at midnight. 
Lutèce
Lutèce will have a special New Year's Eve dinner — $125 per person for the early seating. $150 per person for the late seating.
Martin's Tavern 
Among its classic menu, Martin's Tavern offers its lamp chops, Grey Goose vodka and Champagne — with your friends with you, ready for midnight.
Peacock Cafe
Join the Farivar brothers and your neighbors to end 2021 and begin 2022 together. Peacock offers a special 3-course dinner menu at $65 per person — service 5:30 to 9:30 p.m., with Champagne.
Reverie
Johnny Spero's Reverie off Grace Street offers a prix-fixe NYE menu priced at $250 per person — reservations, 6 p.m. to 8:30 p.m.
Sovereign
The Sovereign will feature an unlimited sea of extraordinary beers, specialty cocktails, premium spirits, natural wine, fine food, mirth and merriment as we bid farewell to 2021 in style. The all-inclusive yields an unfettered access to an open bar, carte blanche to all 50 Sovereign drafts, some very special Belgian brews and the requisite midnight toast. $79-$99.
Tony and Joe's Seafood Place
Nick's Riverside Grill
Gather at the Georgetown waterfront, as Tony and Joe's Seafood Place and Nick's Riverside Grill continue a Georgetown tradition with RiverBash 2020 — 9 p.m. to 1 a.m. at $100 per ticket.