Trio of Fires Hits Georgetown on New Year's Day
By
January 3, 2022
0
823
•
---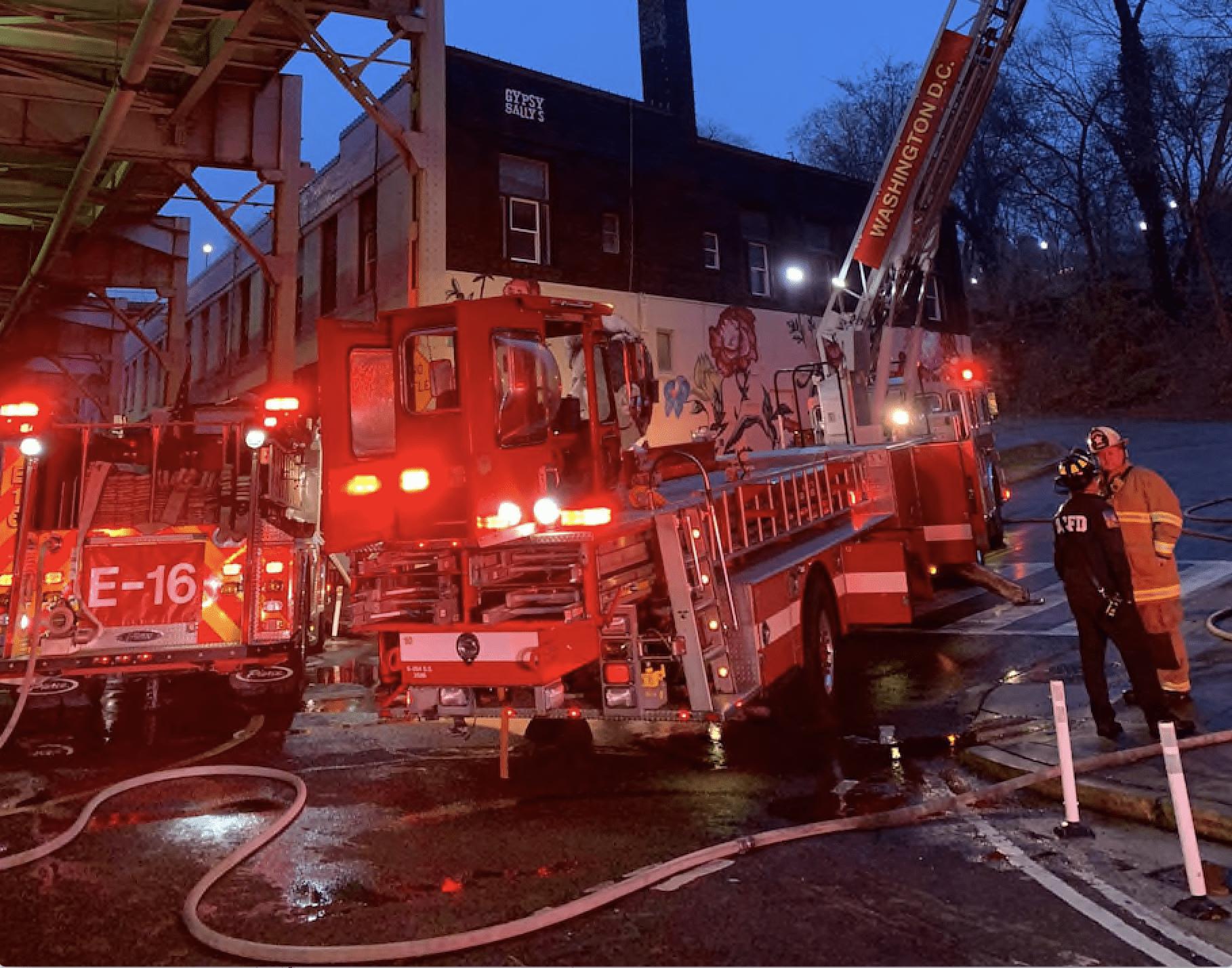 On the morning of New Year's Day in Georgetown, three separate fires broke out within a thirty-minute time frame and a half-mile radius. 
The first was reported at 6:40 a.m. at the Georgetown Inn at 1310 Wisconsin Ave. NW.  Although guests were forced to evacuate their rooms, the fire was extinguished with no injuries. The fire occurred in the lobby-level bathroom and a cause has not been determined but surveillance video footage is still under review. Hotel occupants were allowed back in after a brief period and the damage was limited to the bathroom.  
Shortly after firefighters extinguished the fire, a second fire was spotted three blocks away in a trash dumpster located in the 3100 block of M Street NW. D.C. fire department spokesman, Vito Maggiolo, said the fire was put out immediately upon arrival. 
At approximately 7:10 a.m., firefighters were called for a third fire on the exterior of an office building located in the 3300 block of Water Street NW. Although the fire was a legitimate threat to the building, Maggiolo stated it was put out quickly before any damage could develop.