Whole Foods Just About Open: 'Just Walk Out' in Glover Park
By
February 7, 2022
One Comment
3594
•
---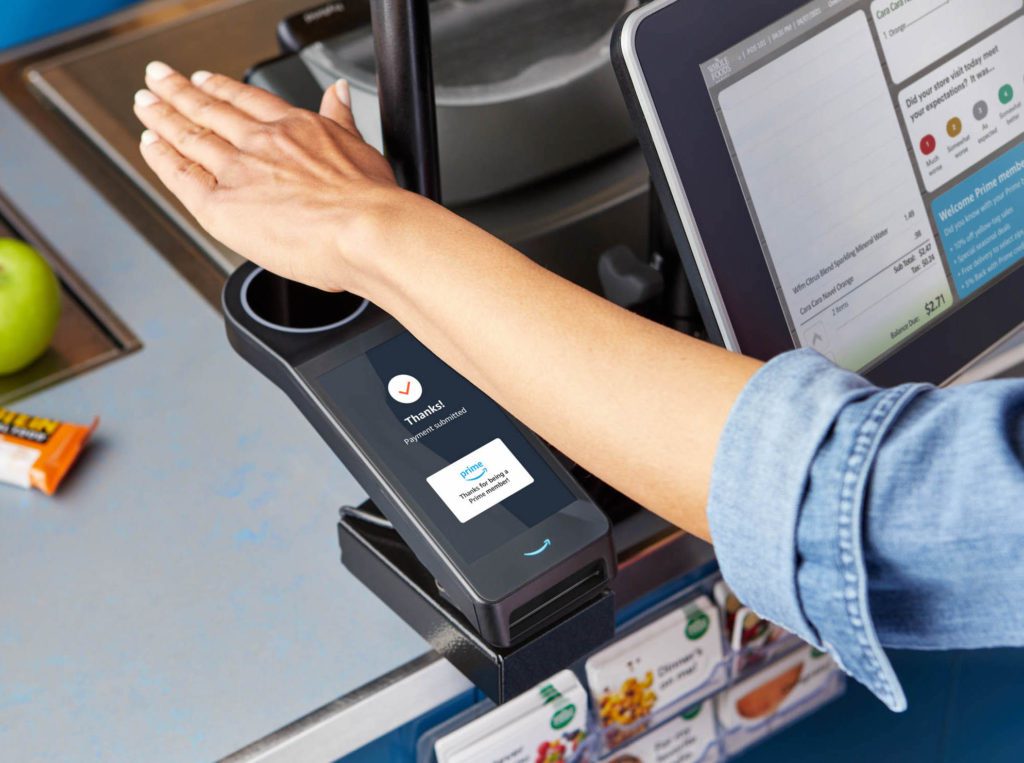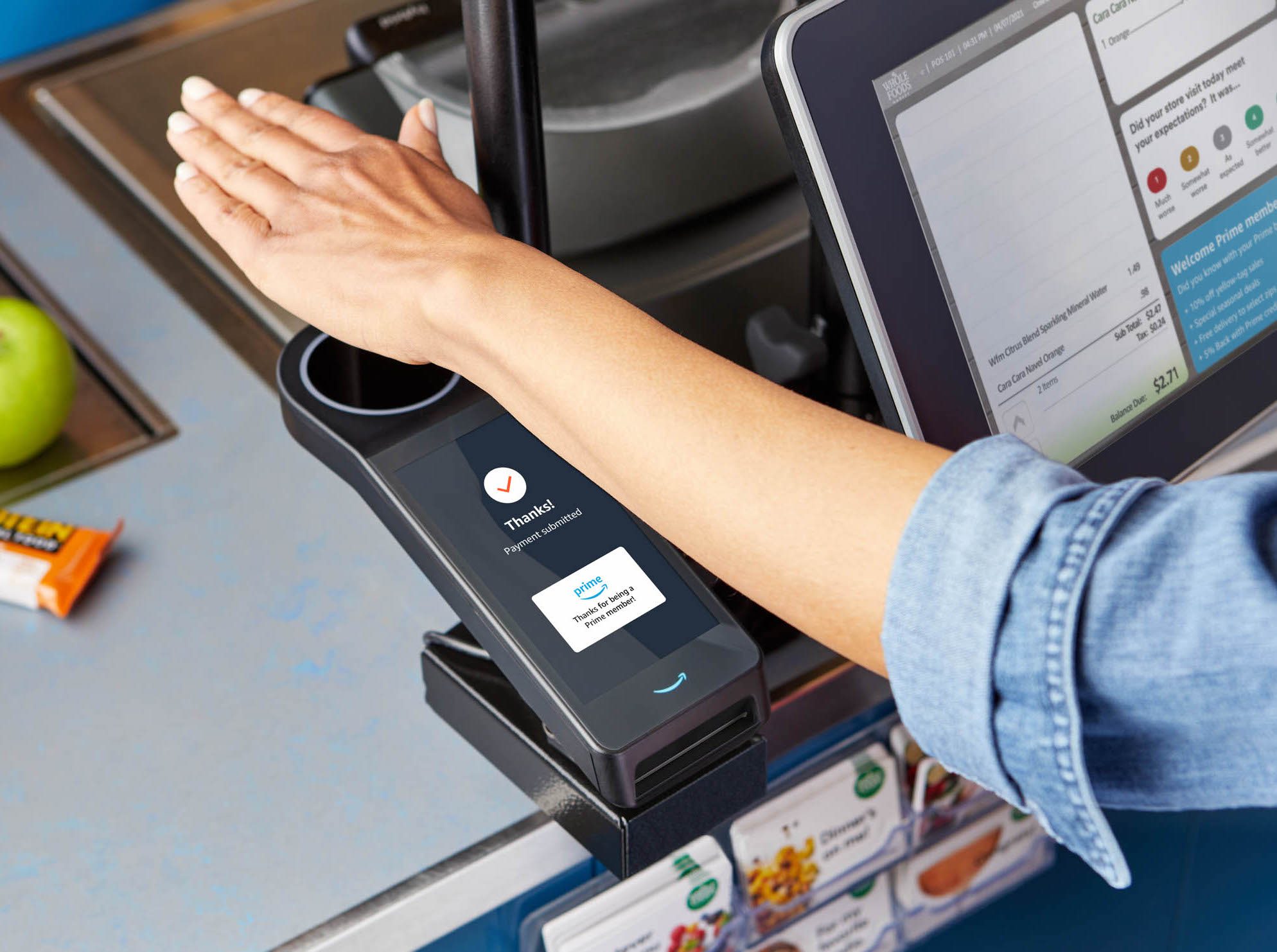 This article has been updated.
After being closed for almost five years, the popular Whole Foods grocery store at 2323 Wisconsin Ave. NW in Glover Park is open — to specific customers at this time.
The Amazon-owned full-service grocery store is one of the few in the country to introduce "Just Walk Out" technology. As advertised, it's a new "shopping experience" that this reporter found to be partly delightful, partly disconcerting.
All the 21,500-square-foot sales floors, shelves, counters and self-service bars, are spanking clean, well-lighted and freshly painted. That also includes the once grimy parking garage as well as the supervised grocery cart drop-off by the elevator for pick up and loading, once you drive up in your car.
On Saturday, it seemed that there were dozens of eager personnel everywhere throughout the store, ready to help navigate the new digital shopping and "Just Walk Out" system. As of this writing, the store is open only to those with Amazon Prime accounts. The first-time customer registers at one of the entrances by using the credit card attached to their Amazon account. When the account is recognized, the customer can then register both left and right palms digitally. From then on, they can enter and exit the store (and eventually the garage) just by hovering a palm above one of the many exit/entrance monitors at the front and rear entrances.
Whole Foods adds this clarification about the store: "For customers using Just Walk Out Shopping, there are three ways for customers to enter and exit the store: scan the In-Store Code in your Whole Foods Market or Amazon app, hover your palm using Amazon One, or insert a credit or debit card linked to your Amazon account."
Once in the store, the customer takes a cart and a bag or two and shops. The store aisles seem wider than before. Each item in the displays is perfectly stocked, each item perfectly aligned — as before, though maybe better.
Everything a customer takes from a shelf is digitized. All the many popular self-serve items from salad and hot bar choices, soups, pizzas, cookies, macaroons and the like, have stacks of various sized self-service boxes and lids next to the offerings. Charges are per box, not individual item. The trick may be to see how many items one can get into a serving container (broken cookies anyone?). But half a box will be counted full.
The full selection of cheeses (even winter raclette cheeses), wines, breads, crackers and toppings (fig and jalapeno with oatcake crackers anyone?) that Whole Foods was known for, all seem to be back. Though not all the shelves and tables are fully stocked yet. And there were signs "no nibbling please" and no samples were offered as before, at least to date.
When you're finished shopping, registered palm customers walk to an exit gate and hold a palm over the monitor. The gate opens, and you're done. Kind of fun! The fully open store will also have check-out pay stands (the old-fashioned way) as before.
Let me detail a couple of things that are unusual, however. One is returning an item. In-store if a customer takes something they don't want, store employees warn that you must put it back exactly in the display it came from. Then, the digital shelf will register a return and you won't be charged. To return an item once you've left requires registering it online and physically returning it in most cases.
Again, Whole Foods offers these details: "You can request a refund up to thirty days after your purchase by tapping on "Request a refund" via the digital receipt linked in your email. After thirty days, you can make a return by going to any Whole Foods Market location and presenting the barcode on your digital receipt to the Customer Service desk or by contacting Customer Care (844-936-8255 or wfm.com/help). If you used self-checkout, you can make a return by going to any Whole Foods Market location and presenting your printed receipt."
Also unusual or new for some is that a customer who doesn't know how much the total receipt is exactly until they receive it online hours later on their smart phone or other device. Do you remember what you bought and how much it was? Some people worry they will be overcharged or they will be charged for items they returned or picked up just to look at. Or … the cart monitor could miss an item or two, especially if you double bagged it? Then what do you do when it checks three of five? Now, you see why they're still in a test phase. But still with the app, you can go shop.
The Glover Park Whole Foods was closed in March 2017, as previously reported in Georgetowner stories, first for rodent problems and then legal problems (as in who would pay for the breaking of the initial lease agreement). The court determined that the rodent damage was an "act of God" that caused the breach and that the lessee was not responsible. During this time, Amazon bought the franchise and decided to renovate the space and install the new "Just Walk Out" technology.