Weekend Round Up, March 3 – 6
By
March 3, 2022
0
855
•
---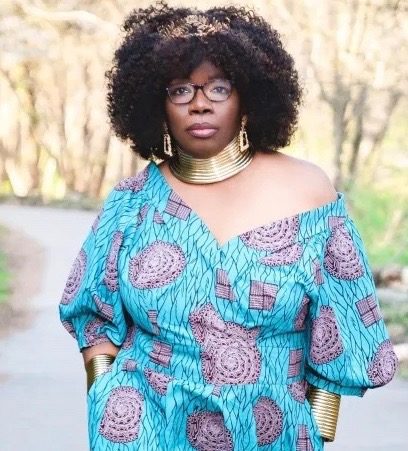 As March marches in and hints of spring abound, weekend activities are blossoming all around. Enjoy a live salon tonight at Dumbarton House, two shows at Signature Theatre and Arena Stage and an arts festival at Atlas Performing Arts Center. Relax with some yoga at the National Building Museum and celebrate 44 years of Zenith Gallery too. Enjoy! 
To Kick Off Women's History Month, Enjoy a Live Salon Tonight at Dumbarton House
This evening from 6-8 p.m., Women's History Month begins at Dumbarton House with an exploration of the Georgetown entry in the new guidebook "111 Places in Women's History That You Must Not Miss!" The book is written by Dumbarton House's longtime program partners, "A Tour of Her Own," the city's first tourism company to focus solely on women's history. A panel of representatives from Dumbarton House and their neighbors, like Mt. Zion Female Union Band Cemetery and Oak Hill Cemetery, will join TOHO authors Kaitlin Calogera and Rebecca Grawl. More information on the event can be found here. 
Celebrate Zenith Gallery's 44th Anniversary 
On Friday from 5-8 p.m. and Saturday from 2-6 p.m., visit Zenith Gallery on Iris St. NW to celebrate 44 years. Featured artists include Doba Afolabi, Richard Binder, Curtis Woody and more. Masks and proof of vaccination will be required. To register for the Friday event, click here. To register for Saturday afternoon, follow this link. 
See a Musical Comedy from the Minds behind "Fiddler on the Roof" 
Signature Theatre debuted a romantic and witty musical called "She Loves Me" yesterday. This weekend is the first full weekend of shows. "She Loves Me" takes place in a 1930s European perfumery. Two salespersons bicker back and forth but save their kindest moments for an anonymous pen pal. Little do they know, said pen pal is each other! "She Loves Me" is a perfect choice for some smart, lighthearted fun. More information on how to purchase tickets can be found here. 
Catch the Atlas Performing Arts Intersections Festival 
The Atlas Performing Arts Center is holding its 15th anniversary of their Intersections Festival in person. Enjoy theater, music, film, writing, photography and more for three weekends (the festival ends March 13). Noteworthy performances: this Friday at 7 p.m., check out concert experience "ALB Produces Identify." Saturday evening at 7, see poet Kim B. Miller perform her original works while artist Kelly Haneklau creates a painting on the spot to go with the spoken word of Miller. On Sunday at 5 p.m., see "Dream A New World Trilogy," a performance collaboration between Children's Chorus of Washington and The Dance Institute of Washington. More on the festival can be found here. 
Catch Me If You Can… at Arena Stage 
Opening tomorrow, fans of the movie of the same name starring Leonardo DiCaprio will love seeing the Tony-nominated musical "Catch Me If You Can" starring Broadway's Christian Thompson ("Ain't Too Proud: The Life and Times of the Temptations"). See a charming young con man pose as a doctor, pilot and lawyer. He also managed to escape police custody all before turning 22! More information on how to get tickets here. 
Namaste at the National Building Museum for Yoga on Sunday 
This Sunday at 10 a.m., visit the National Building Museum for a relaxed, all-levels yoga class. Brand-new and experienced yogis are welcome, no previous yoga experience is required. Guests are asked to purchase tickets in advance and the class is BYOYM (bring your own yoga mat). Attendees are asked to enter TTBDLD (through the back door loading dock). More information on how to get tickets here.