Women Cultural Leaders: Susan Fisher Sterling, Director, National Museum of Women in the Arts
By
March 31, 2022
0
568
•
---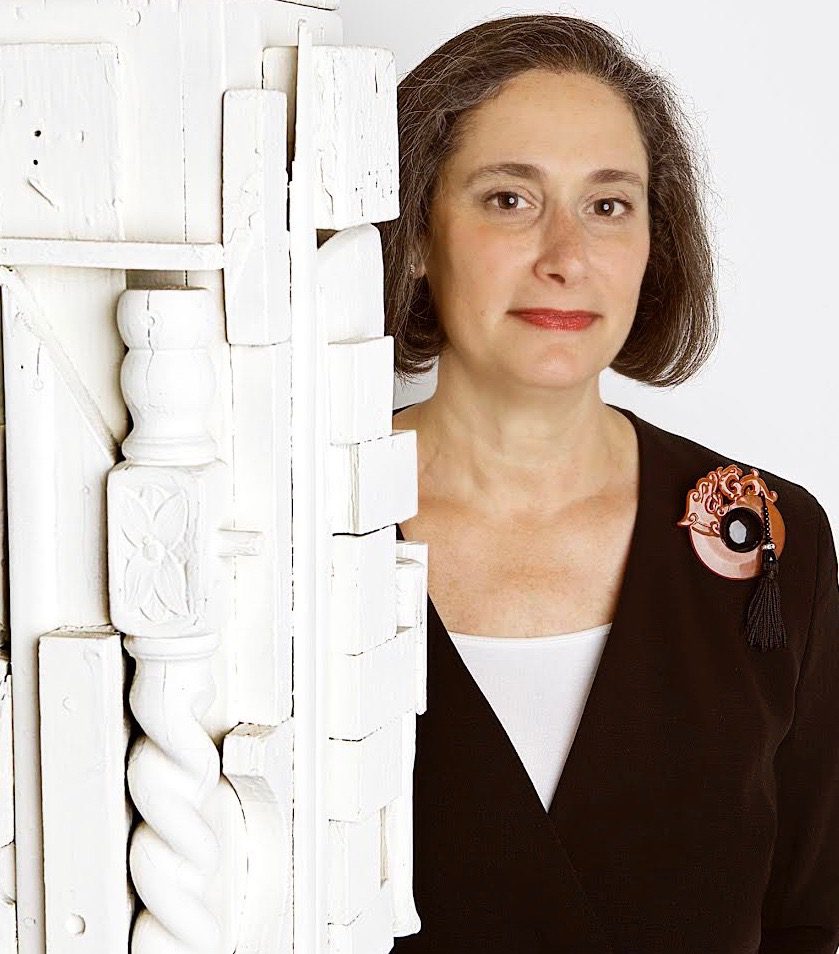 Our spring arts preview featured 20 women cultural leaders in Washington, D.C. We wanted to amplify their voices in our online newsletters, spotlighting each of them individually. Our Thursday March 31 newsletter features Susan Fisher Sterling, Alice West Director of the Museum of Women in the Arts.
THE GEORGETOWNER: D.C. should have a "spring awakening" of sorts after two long years of Covid. What are you most looking forward to for your institution this season?
SUSAN FISHER STERLING: I agree that we'll have an awakening here in Washington. At the National Museum of Women in the Arts (NMWA), I'm most looking forward to our March 8 virtual International Women's Day celebration and having visitors see our Positive Fragmentation exhibition— a collaboration between NMWA and American University. 
I'm also looking forward to our first gala in more than two years. We'll be honoring artist Judy Chicago, fashion designer Maria Grazia Chiuri of Dior, and founder of Ariel Investments Mellody Hobson. As some of your readers may know, the museum is in the midst of a major capital campaign, which is supporting a top-to-bottom renovation of the museum's historic building at 13th and New York Avenue. As we have done throughout the pandemic, I'm looking forward to the NMWA continuing to be a vibrant and vital presence in the D.C. arts scene even while our building is temporarily closed to the public. The work on this historic structure has begun, which is truly exciting, and I'm looking beyond this season to Fall 2023 when the museum will reopen, refreshed, renewed and relevant as ever.  
GEORGETOWNER: What led you to become a leader in your organization? Tell us a bit about your career trajectory and inspirations along the way.
SFS: The defining moment in my career came when I first met Wilhelmina Cole Holladay during a job interview….  It was for the position of associate curator at the then-new National Museum of Women in the Arts. I found Mrs. Holladay's vision to be so compelling that I resolved to help this new idea grow and flourish. Thanks to the efforts of many over the past 35 years, the museum truly has become a strong presence in our nation's capital. With such a powerful mission, I felt compelled to become a leader at NMWA. 
GEORGETOWNER: What are the biggest challenges for your organization?
SFS: I believe the biggest challenges for my organization are bellwether challenges for the museum community when it comes to women's creative accomplishments. Throughout history, women have been routinely erased, devalued, or relegated to a historical footnote. This is one of the reasons that the NMWA's work is so essential and uniquely globally. 
The NMWA is the first museum in the world solely dedicated to championing women through the arts. It provides a dedicated platform for women artists, who are so often underrepresented both within art history and contemporary art institutions. It's the role of responsible institutions to address historical gender imbalances as well as charting a new path that's diverse, inclusive, equitable and accessible to all. 
GEORGETOWNER: How do you feel being among the first women to lead an arts institution?
SFS: I have several thoughts on this subject for me as well as for women in the museum field: 
First, I am pleased to have been chosen to lead the National Museum of Women in the Arts. Washington, D.C. is an exceptional place for women cultural leaders because we serve the most educated public in the nation. Like our male counterparts, we can forge cultural and social connections that are deep, authentic, and build great institutions. These are the qualities people want us to demonstrate to maintain the highest degree of public trust. It's important to recognize that there are at least 15 women directors who are leading museums here in D.C. 
Second, women have outnumbered men in university art history programs and on staff at art museums for many years. Women now being selected for top posts at museums may be driven in part by broader social changes. Their positions at the executive level also reflect the fact that women arts professionals have long been among the most passionate and effective advocates for the arts. 
Finally, women in leadership positions are critical to helping redress gender imbalance in the exhibition of art by women on museum walls. We need to imbue these organizations with a sense that women's creative contributions are vital to communities and need to be more inclusive. I believe that women cultural leaders help make this possible. 
GEORGETOWNER: What are you most proud of accomplishing while serving in your position?
SFS: I'm fortunate to have spent most of my career at the National Museum of Women in the Arts. I am most proud of the way we advocate for better representation of women artists and serve as a vital center for thought leadership, community engagement, and social change. Our blending of art and cause has now become an example for other art museums to follow.  It's gratifying to have been at the forefront of this momentous and ongoing cultural shift. 
The National Museum of Women in the Arts is located at 1250 New York Ave NW. For more information about the museum go to https://nmwa.org/.