Laura's Gluten-Free Orange Curd
By
April 7, 2022
0
164
•
---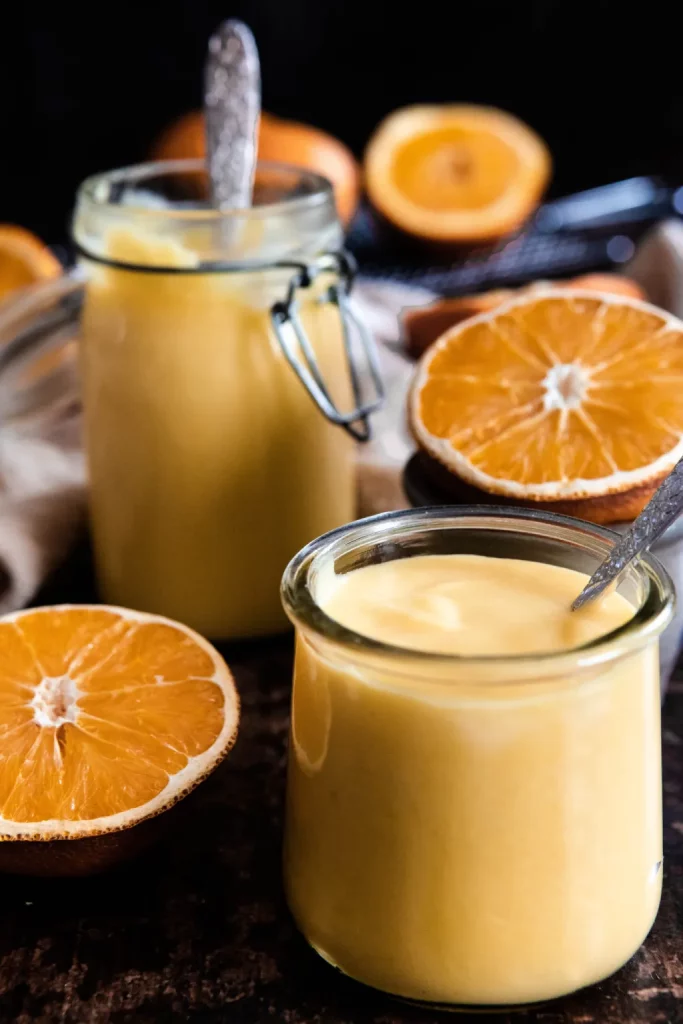 Orange curd is the ideal way to use up any of your leftover oranges lying around. It's the perfect topping for scones, cakes, ice cream, you name it! Or simply, right out of the jar. And this recipe only has 4 ingredients. Let's dive in!
What Is Orange Curd Made Of?
This orange curd recipe is made of oranges (their juices and pulp), butter, eggs (whole eggs and yolks), and sugar. Pretty standard for most orange curd recipes!
How Do You Thicken Orange Curd? Does It Thicken as It Cools?
Orange curd thickens by the addition of eggs to the recipe. It's similar to custard in that the base will be runny until the eggs are added and it cooks. As the heat and eggs come together, the mixture will thicken. It will also continue to thicken a bit as it cools in the fridge.
Can You Freeze Orange Curd? How Long Does It Last in the Fridge?
Yes! You can freeze orange curd for up to one year! If you plan to store the curd in the fridge, it will keep for 2-3 weeks.
What Does Orange Curd Go With?
You can use it as a filling for cake, for tarts (I have a recipe for this coming in the next few weeks), for cookie filling, on a scone, toast, etc.! It really is such a great topping. Another personal favorite is on vanilla ice cream!
What Do You Need?
Ingredients:
5 Oranges, juices and zest
1/2 cup Sugar
Eggs, 3 whole, 2 yolks
14 TBSP Butter
For the full recipe and instructions go to https://siftrva.com/orange-curd-recipe/.