Mapping Georgetown: Tour Guides Capture Tudor Place Women's History
By
April 11, 2022
0
1062
•
---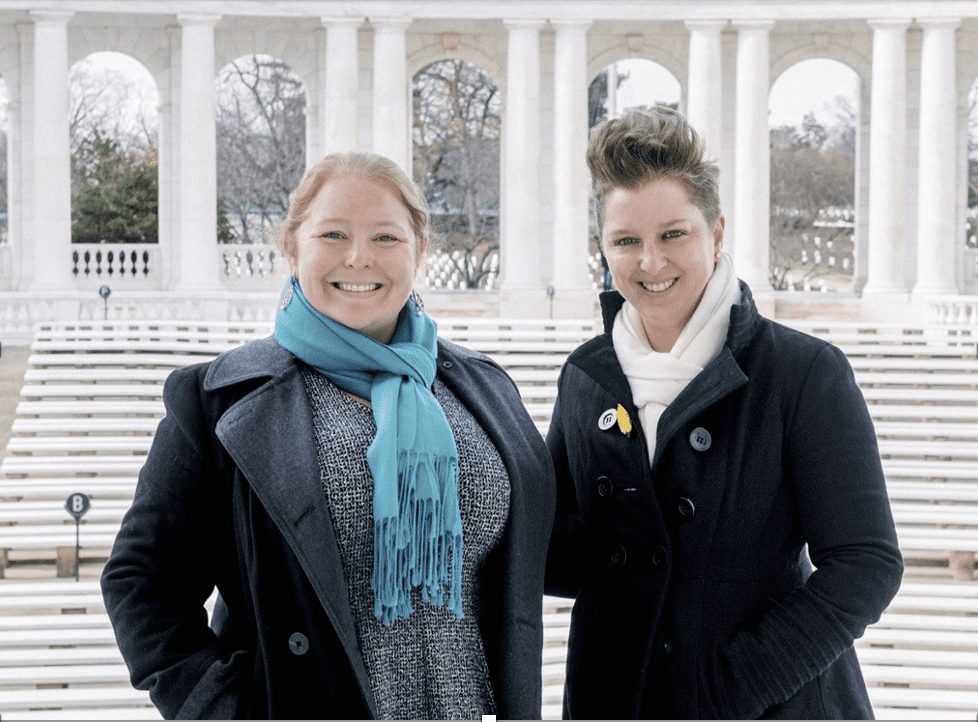 Hot off the presses — Congratulations to our very own Tour Of Her Own (TOHO) tour guides on publishing "111 Places in Women's History in Washington, D.C."!
We were delighted to receive Rebecca Grawl and Kaitlin Calogera's story about their laudable efforts in local women's history for our Mapping Georgetown collection.
To set the stage, here's a bit from a 1992 piece by "The Chronicler" for The Washington Post, Sarah Booth Conroy, who captures some of the special joys of historical preservation as Martha Parke Custis might have experienced it long ago at Tudor Place in Georgetown.
"The little misshapen brown blob is only a piece of soap," The Chronicler begins, "But it is a very, very old piece. Once, the soap had the great honor of cleaning the hands of George Washington. Somehow, to the Chronicler, this dab of history is poignant, saying that even the father of the nation was a human who had to wash his hands. It has been kept at Tudor Place by Martha Parke Custis, Washington's granddaughter and namesake and her descendant for almost 200 years…" (See the rest of the story here.)
TOHO's Mapping Georgetown Story
Mapping Georgetown: Writing a Guidebook to Women's History in a Pandemic
By Rebecca Grawl and Kaitlin Calogera, A Tour Of Her Own
 As professional tour guides with A Tour Of Her Own, roaming the streets of Georgetown and uncovering fascinating stories of people and places is part of the job. As co-authors of 111 Places in Women's History in Washington, DC That You Must Not Miss, we knew that we couldn't tell the stories of women's history without including the women of Georgetown. While there is no shortage of women's history in the neighborhood, we had a particularly special experience while writing the book during our visit to Tudor Place.
Tudor Place is a living tribute to the role women play in historic preservation. Beginning with Martha Parke Custis Peter (known as Patsy or Patty), who purchased the property and oversaw the construction of the building as we know it today, the home has always been more than just a place for a family to live. Martha was proud of her lineage as a granddaughter and step-granddaughter of Martha and George Washington and the house gave her a place to gather and collect items of Washingtonia.
She passed on that love of preservation and the legacy of Tudor Place conservatorship to her daughter, Britannia. Britannia Peter Kennon was born at Tudor Place and,  just one day shy of her 96th birthday, would die there. Although she briefly left when she wedded Commodore Beverley Peter, she returned after his tragic death with her four-year-old child in tow. She went on to dedicate her life to preserving and protecting the family home. 
Tudor Place was so kind and generous in opening their doors to us as we were working on the book, even while the site remained closed to the public due to pandemic restrictions. During our visit, as we photographed the site and explored the Washington family artifacts, one particular piece of furniture was brought to our attention. We had the good fortune to get up close and personal with the very same wooden rocking chair where Britannia Kennon died in 1911. Even for tour guides and public historians, it's not every day you get to visit a death chair!
More about Tudor Place in this very interesting recent article in The Georgetowner can be found here. The Tudor Place website can be found here. 
—
Thank you, Kaitlin and Rebecca, for your diligence in providing us with the inspiring historical information in so many wonderful ways! We applaud you on the publishing of your wonderful book. What an accomplishment!
—
To learn more about the Mapping Georgetown project see https://georgetowner.com/articles/2021/07/19/marilyn-butlers-vision-for-mapping-georgetown/.
To submit your Georgetown recollections to Mapping Georgetown go to www.mappinggeorgetown.com  or visit the Georgetown Public Library to pick up a physical map-story form to fill out.
Marilyn Butler can be reached at: marilyn.butler@gmail.com.