Weekend Round Up, April 21 – 24
By
April 21, 2022
0
1203
•
---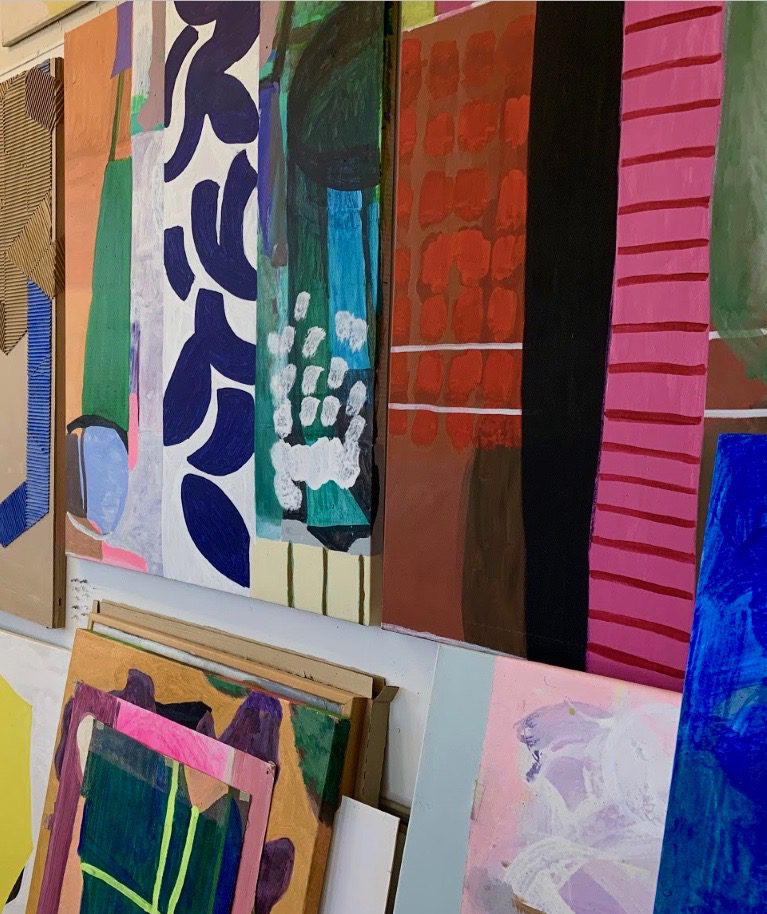 This weekend is full of lots of things to do, including Saturday's Georgetown House Tour, FilmFestDC and a celebration of Atlas Performing Arts Center's anniversary. We also have a special Earth Day Corner, with four events to choose from to celebrate Earth Day tomorrow.
Jackson Art Center Spring Open Studios 
Visit 3050 R St. NW Sunday from 1-5 p.m. for Jackson Art Center's Spring Open Studios. Jackson artists are opening their doors for the first time in three years for a free day of art. The artists will be on hand for a meet-and-greet and opportunities to take home original art will be available. Masks will be required. More information on Jackson Art Center here.
Exhibit Opening + EL Studios 15th ELiversary Tonight 
El Studio is celebrating 15 years this spring. They're welcoming back Barcelona-based artist Marissa McInturff to the studio to share new works on paper and ceramic. The exhibit opening and anniversary reception is tonight from 6-9 p.m. McInturff has a background in architecture and food styling and draws inspiration from the interaction between nature and human creativity. More information on how to register for the event here.
FilmFestDC Begins Tonight 
The biggest, longest-running international film festival is back for another year in D.C. There will be a mix of in-person and virtual screenings and lots of movies for all tastes, including comedies, documentaries, dramas, thrillers and more. More information on FilmFestDC can be found here.
Georgetown House Tour Back and Better Than Ever 
The Georgetown House Tour is this Saturday from 11 a.m.-5 p.m. This year's tour is the 89th, having begun in 1931 and organized and hosted by St. John's Episcopal Church. The House Tour has played a huge part in supporting the mission of St. John's in the greater Georgetown community, raising funds for ministry and outreach. Enjoy several of Georgetown's most beautiful homes Saturday afternoon — the weather looks fantastic too! You can find more information on the house tour in our April feature story here and the main house tour website here.
Atlas 15th Anniversary Celebration 
Friday evening from 6:30-10 p.m., celebrate the Atlas Performing Arts Center's 15th anniversary. The evening includes cocktails, dessert and dancing featuring jazz vocalist Akua Allrich & The Tribe and pre-show entertainment by Cellist Benjamin Gates and more music by DJ RWEONTHEAIR?!. More information on the celebration can be found here.
Earth Day Corner
Volta Park Earth Day Celebration is Sunday 
This Sunday from 9 a.m. until 12 noon, Volta Park will be bustling with Earth Day festivities. Casey and Company, a small new woman-owned business in town, will be bringing over Spring annuals, perennials, herbs and mulch for purchase. There will also be a plant swap just in case you have too many on your hands! A neighborhood clean-up, scavenger hunt, Georgetown Garden Club presentation, live music and "mulch more" will be featured as well. More on the event can be found here.
Rosslyn Refresh Flower Market 
This Saturday from 11 a.m.-3 p.m., venture to Northern Virginia to Rosslyn Refresh: Flower Market. There'll be a dozen vendors offering fresh flower bouquets and natural bath and body products. Free small potted plants will be available to visitors who show proof of a receipt for a Rosslyn restaurant of five or more dollars. The first 50 people can enjoy special plant-themed giveaways too! More information here.
Earth Days at FUTURES: A Sustainability Celebration 
This weekend, the Smithsonian Arts & Industries Building is celebrating Earth Day with "Earth Days @ FUTURES: A Sustainability Celebration." Friday evening from 5:30-7 p.m., tour an exhibit and learn about sustainability with a friendly expert. On Saturday and Sunday from 10 a.m.-4 p.m., check out the FUTURES Food Market, dance with vigor at an energy-efficient silent disco and check out the Smithsonian's first interactive solar panel installation and much more. More on the weekend event can be found here.
'Fly by Light' Earth Day Experience at Meridian Hill (Malcolm X) Park 
This Friday evening, head out to Meridian Hill (Malcolm X) Park for mindfulness and meditation, a live drum circle, Earth Day poetry and icebreakers and games. The event is rain-or-shine and free for all ages. More information on the event can be found here.