Addison, Ripley Host May 19 Collector's View 
By
May 26, 2022
0
1003
•
---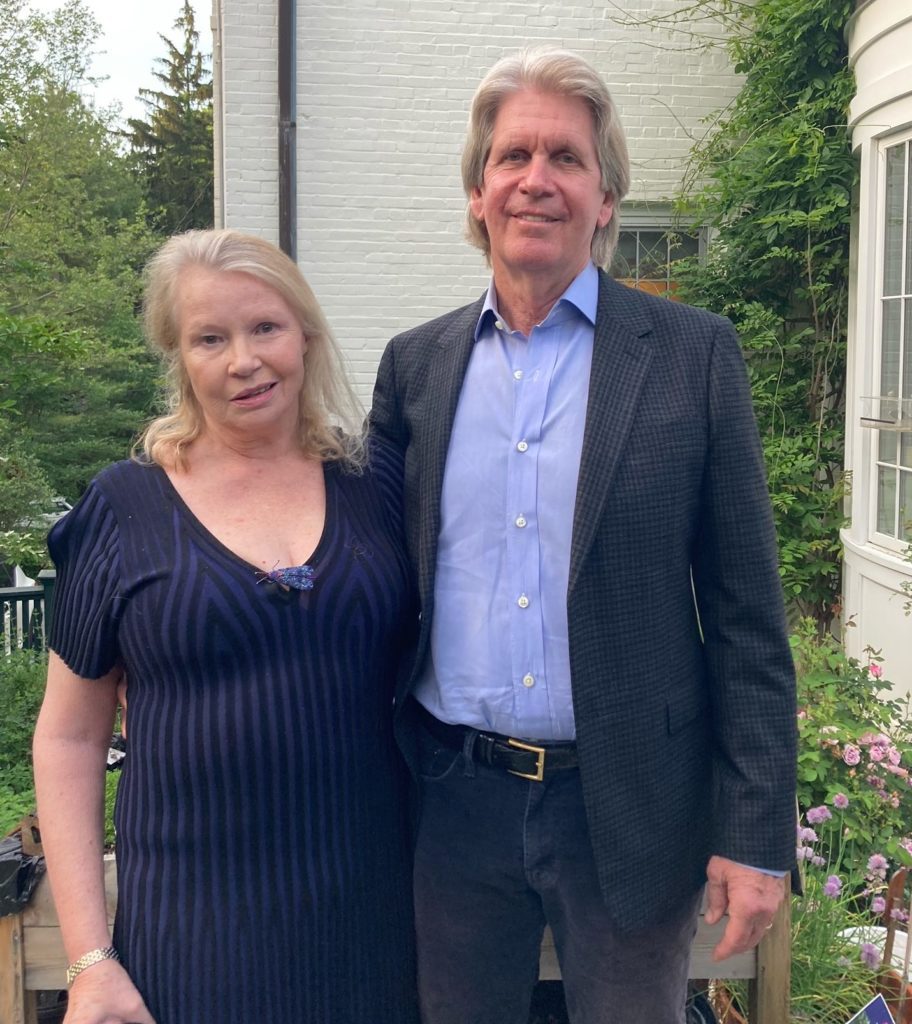 Georgetown gallery owners Christopher Addison and Sylvia Ripley welcomed supporters of Transformer, D.C.'s 20-year-old artist-centered nonprofit, to their Garfield Street home on May 19. The Thursday evening event was the third in Transformer's Collector's View series. 
Addison/Ripley Fine Art, located at 1670 Wisconsin Ave. NW, began in 1981 in a carriage house behind the Phillips Collection. Addison grew up on 29th Street in Georgetown, with his grandparents next door. 
The art in their home, a few blocks from the Kreeger Museum, naturally reflects their personal tastes, both joint and individual. An eclectic mix of contemporary art fills the main level with color, while black-and-white photography, one of Ripley's preferred genres, dominates the lower.  
Catching one's eye above a doorway is a stained-glass lunette depicting foliage and insects, designed by artist Mary Jo McConnell and Ripley in memory of Ripley's mother, entomologist Mary Livingston Ripley. (Her father was ornithologist S. Dillon Ripley, who led the Smithsonian Institution from 1964 to 1984.) 
"We have a story probably for every piece of art that's here," Addison told the guests, who were enjoying one another's company and the warm spring weather on the landscaped patio. Executive & Artistic Director Victoria Reis introduced the Transformer board members, including Addison, and staff members who were on hand.