'Beyond the Runway' with the Italian Cultural Society 
By
June 30, 2022
0
820
•
---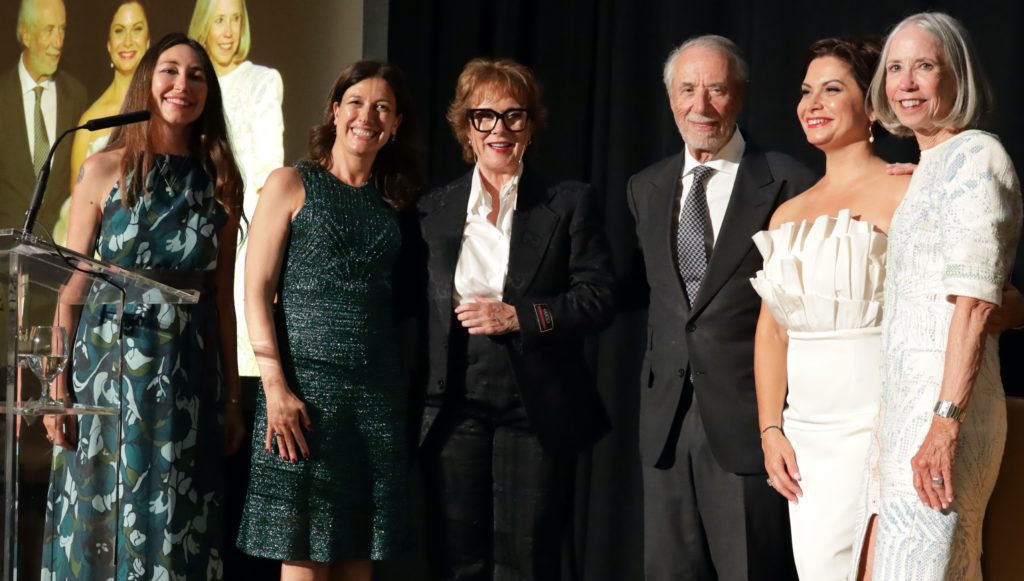 The Italian Cultural Society held its Gala Awards Dinner 2022 "Beyond the Runway" at the Italian Embassy on June 10. The evening began with a cocktail reception, both indoors and on the sun-dappled patio to the sounds of a jazz trio. Ambassador Mariangela Zappia welcomed guests and lauded the ICS for its Italian language instruction, which opens the door to the vast riches of Italian culture.
Best-selling author, chef and television personality Amy Riolo served as master of ceremonies. After a video tribute by Washington Post fashion critic Robin Givhan, Riolo introduced honorary guest Domenico De Sole. As chairman of Tom Ford International and former president & CEO of Gucci Group, he has been a fashion industry game changer.
De Sole engaged in a conversation with Sara Gay Forden, author of the "House of Gucci."  He recounted his early association with the embroiled Gucci family and foresight to bring in Tom Ford to salvage the Gucci brand. His business savvy and Ford's creativity became a model for the fashion industry. Looking back on "a good run," De Sole expressed pride in making Tom Ford known.
Guests enjoyed a delicious dinner by Merone Catering as scholarship awards were presented, and young pianists entertained. A surprise second video honoring De Sole was shown, Amy Riolo chaired a live auction and ICS Executive Director and CEO Francesca Casazza presented the honoree with a special wine cooler by jewelry designer Giovanni Raspini.