Georgetown's Chaia to Expand Nationally
By
July 18, 2022
0
1804
•
---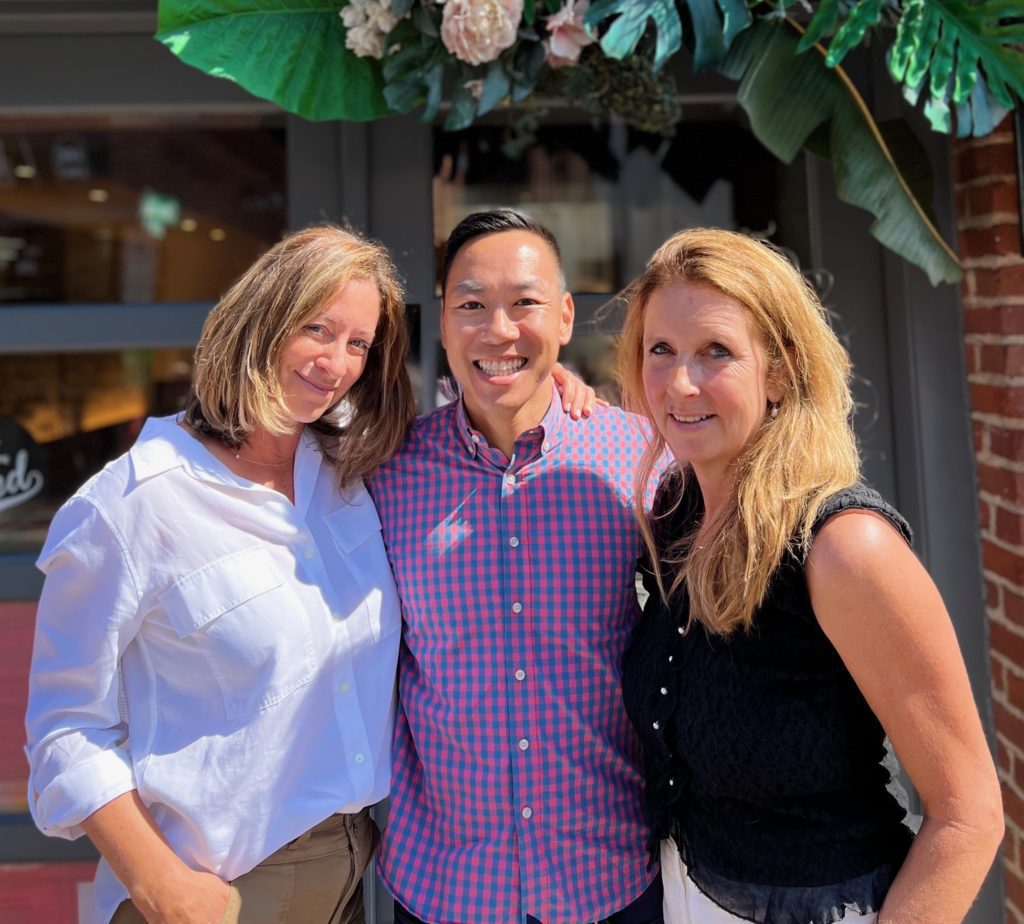 "Chaia means life. And taco means taco. At Chaia we live for tacos."
— Chaia co-founder Bettina Stern
Few lunch pleasures in Washington, D.C., are as serene as taking out a three-veggie taco combo and a kombucha from Georgetown's Chaia Taco. Behind the historic brick gambrel-roofed restaurant at 3207 Grace St. NW, a charming wooded park is just the spot to find a table overlooking the C&O Canal to enjoy Chaia's creative, delicious and nourishing all-natural delights. It's no wonder Chaia — a Dupont Circle farmers market operation just eight years ago — is set to syndicate nationwide.
In the past eight years, co-founders Bettina Stern and Suzanne Simon have grown Chaia into a three-restaurant operation in D.C. with other locations in Bethesda and Chinatown.
Now — on their mission to "get people to eat more vegetables one taco at a time" — they've hired their first chief operating officer, Allan Ng, previously of P.F. Chang's and most recently mid-Atlantic director of the global fast-casual food brand Shake Shack. Their vision is to improve people's health — and the health of the planet — by planting Chaias all across the country.
"The hospitality quotient that Allan brings to the role of COO — a combination of deep industry knowledge and an innate ability to foster shared belonging among team members — is extremely rare," said Stern. "At Chaia, we have always worked to build a brand that is inclusive in inspiring change. Allan's decision to join our fast-growing, plant-forward concept from a household name best-known for its hamburgers is indicative that, along with possessing the hard and soft skills we've been seeking, he shares our passion and vision for what's possible."
The Georgetowner spoke with Ng (sitting in the park behind Chaia Georgetown) about the challenges of taking the burgeoning restaurant chain nationwide and how it feels to move from the meat-based world of Shake Shack to the veggie-based planet of Chaia.
"I'm excited about what Bettina and Susan have built at Chaia in the last couple of years. It's amazing, the following they've had, an incredible product, the people they've brought on — just incredible. I'm excited I get to come to an organization whose customers are brand-loyal and passionate about the vegetable tacos and the product we have." Ironically, Ng points out, though Shake Shack and Chaia have opposite approaches on meat-based foods, they share similar niche brand-loyal followings and customers.
Hitting the ground running in his first week on the job, Ng is concentrating on asking questions all around — from the founders, to the employees to the customers.
"Feedback is a gift," Ng said. "And I'll take anything, good or bad. And I just want to make sure that our community in Georgetown is heard. I can't change the world today but I can say I want everybody to be heard."
He's particularly excited to see so many folks from around the country asking when a Chaia will open near them, from Portland, to California, to New York. When he first joined Shake Shack a decade ago, they only had 10 restaurants. Comparing the experience to that of Chaia, Ng said, "When I joined Shake Shack ten years ago, we were opening a 10th location. And at that time, it was like 'bring one to Tokyo,' " or some other spot on the globe… "It's a very similar kind of trajectory… And that's exciting. I've seen that kind of growth model before."
Georgetown's Grace Street is a great anchor spot for Chaia's first restaurant, Ng finds. "People want to show off what Georgetown has to offer. And it's a very unique, eclectic group of retailers and restaurants you don't get from the other neighborhoods in D.C…. There's the water element, the canal, the one-way street of Grace. It's great, you know? And within one block you're in a good neighborhood. With good neighbors like South Block and Sweet Green that have grown up in this area as well. It's neat to see." Often, when Ng interviews customers, people tell him they've brought their out-of-town guests to experience one of Grace Street's healthful culinary gems.
At Shake Shack, Ng established Shake Track & Field to create a community of like-minded running enthusiasts. As an avid cycler, he and his biking buddies used to start and finish their rides at Rapha bike shop on Grace Street. His focus on exercise and health matches well with Bettina and Stern's since they had established Run Clubs with their work partners.
With his wife, Ng is raising their 3-year-old son and the new parents have become more committed to eating a healthy, nutritious diet. "It's all about quality, right?" he said. "I think on the health side of it, everyone just needs to eat more vegetables, plain and simple…. I want to make vegetables cool again… vegetables are just so rich in nutrition and water and color. I have a young family and… getting my son to eat vegetables and to understand that growing them and being patient with it and getting nutrition from it is fun."
Fortunately, for Ng, he believes co-founders Stern and Simon have built a thriving and healthy business model thus far, so no major business restructuring changes appear imminent. His goal is to combine his experiences with the wisdom of Chaia's founders to continue to provide Chaia customers with the best experiences possible.
"Taking the experiences I've had working at P.F. Chang's and Shake Shack and the level of experience I think Chaia's always had — and they really helped me feel like home — for me, learning about all of that and marrying what I've learned through the years with [their experience] is what we're looking to do," he said.
A major goal Ng envisions for Chaia as it moves to establish more restaurants nationwide will be to conceptualize a new paradigm for its post-pandemic service models.
What's Ng's favorite item on the Chaia menu? "I've tried all of them," he said. "The classic braised mushroom and the creamy potato and kale, those are so good."