Topher Mathews Announces ANC Candidacy
By
August 8, 2022
0
1008
•
---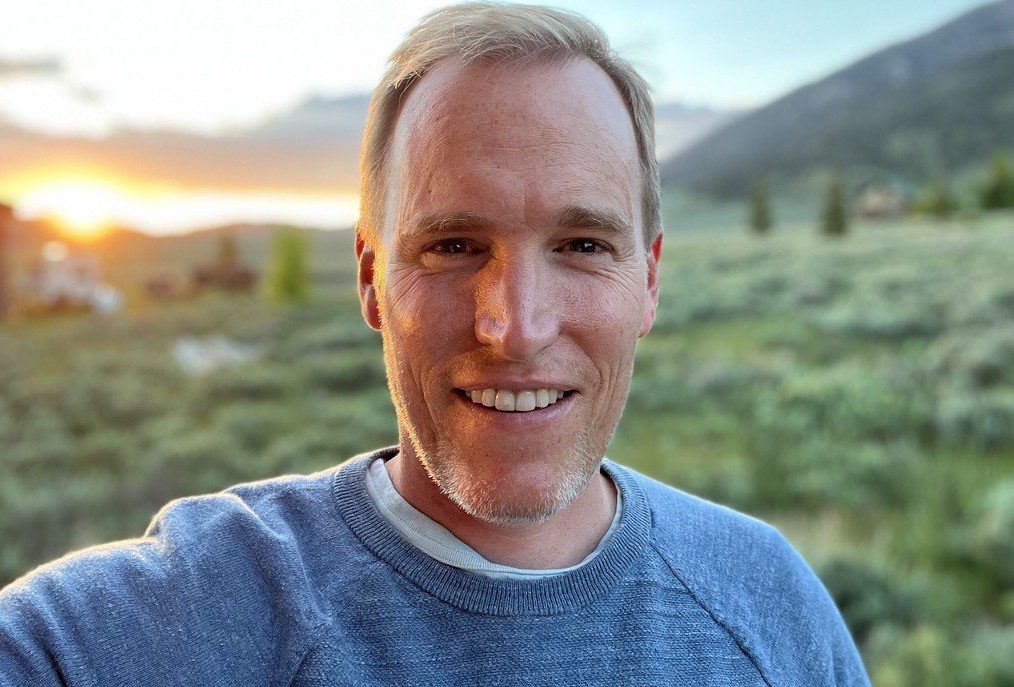 Christopher Mathews, who lives on 33rd Street, announced his candidacy for a seat on the Georgetown-Burleith Advisory Neighborhood Commission (ANC 2E). The following is a statement by Mathews.
On Monday, I traveled down to the Board of Elections and picked up the papers to get my name on the ballot. I'm running for ANC.
As you may remember, I ran two years ago for this seat (SMD 2E02/Northwest Georgetown). Unfortunately for me, I came up just short; losing to our current commissioner, Jenny Mitchell, by 14 votes. Jenny served us well. But she has decided not to seek re-election. I would be honored to succeed her.
When I ran two years ago, the impact of Covid and civil unrest on our commercial district was in the front of my mind. I honestly worried that we might not have many businesses left by now. Thankfully, things have not gone nearly that badly. In fact, relative to a lot of similar commercial districts, Georgetown has done quite well.
But relative success is not the same as absolute success. Living within steps of 500 shops, restaurants, markets, and salons (and on and on) is one of the main reasons we all live here, I think. As residents, we benefit from strong and vibrant commercial streets. But I'm sure you share my concern about the high numbers of commercial vacancies that remain throughout Georgetown. As ANC Commissioner I would work closely with the business community to encourage good, neighborhood-serving stores to come fill these vacancies, particularly in the upper Wisconsin Ave. stretch that borders our district. And I would bring pressure to delinquent landlords that let their properties become demolished by neglect.
And I would also push the city to crack down on the sharp increase in dangerous driving we've seen since 2020. Across the city, last year was the worst year for pedestrian fatalities since 2007. And we've all seen the reason: a lot of drivers are driving incredibly recklessly. Here in northwest Georgetown, for instance, you don't have to stand on 35th Street long to see some drivers completely blowing through stop signs. I nearly got hit by a driver doing just that this week as I was crossing the street (in the crosswalk) walking to pick up my daughter from camp. Two drivers crashed their cars into storefronts along Wisconsin Ave. since January alone. Unless we change how we're doing things, it's only a matter of time before Georgetown contributes to the rising citywide death toll.
But I don't want to be too grim about things! I think we live in the best corner of Georgetown. Our streets are lovely and serene yet we've also got all the vibrancy and life of Georgetown at our doorstep. We've got a top notch park with Volta Park. And we've even got our own little corner shop. It's really the perfect mix. As commissioner, I would always aim to preserve that.
And above all, I would strive to keep you informed. I've got a lot of practice at doing that, seeing as I've been running the Georgetown Metropolitan for over 13 years now. Throughout that time, I've endeavored to let you know what's happening in our neighborhood day-in and day-out. I plan on bringing that same diligence to the ANC if I'm lucky enough to be elected. (And don't worry, I'll also keep the Georgetown Metropolitan going too!)
I look forward to being able to get out and meet people face-to-face in a way I couldn't two years ago. I am currently collecting the necessary signatures to get on the ballot, so I may just be knocking on your door soon.