Cookie and Kate: Dark Chocolate Mini Peanut Butter Cups
By
October 20, 2022
0
1123
•
---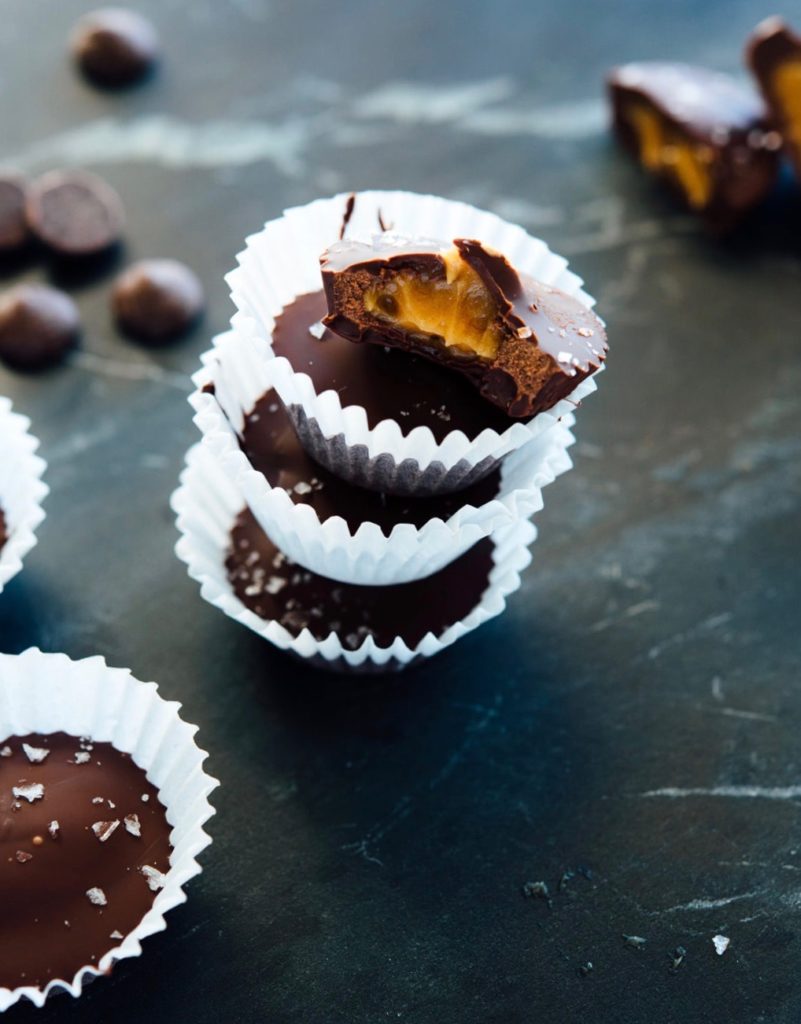 By Cookie and Kate
Do I have your full attention? Excellent. These homemade chocolate treats are essentially grown-up, homemade Reese's peanut butter cups.
I make my peanut butter cups with dark chocolate and a sprinkle of flaky sea salt. You can make these peanut butter cups with milk chocolate and skip the fancy salt, if you'd rather.
My version is for you if you've ever walked down the freezer aisle at Trader Joe's and grabbed the mini dark chocolate peanut butter cups and the salted dark chocolate-covered almonds. Also, we should be friends and eat chocolate together. I'll bring wine.
I've been hanging onto this recipe for Halloween. They're a variation I discovered when making Jessica's chocolate peppermint cups earlier this year, which is kind of mean, now that I think about it. I'm sorry.
The Best Peanut Butter Cups
Three reasons to love this recipe:
These peanut butter cups are far more tasty and somewhat more redeeming than your average Halloween haul.
They're also easy to make, requiring just a few basic ingredients.
These homemade candies take about 15 minutes to put together. They're ready after a 30-minute chill. Let's make some!
Ingredients
2 tablespoons

 peanut butter*

2 tablespoons

 maple syrup or honey

6 ounces

 chocolate (that's 

1 cup

 regular-sized chocolate chips)**
Flaky sea salt, optional
You'll need mini muffin liners, too!
Mini Peanut Butter Cups
Authors: 
Prep Time: 

15 minutes

Total Time:

 

15 minutes (plus 30 minutes chill time)

Yield: 

15

 mini peanut butter cups 

1

x
Delicious homemade mini peanut butter cups! This recipe is so easy. You'll need chocolate chips, peanut butter and maple syrup (I add flaky sea salt, too). Recipe yields 15 mini candies; multiply as necessary.
For full recipe and instructions go to Cookie and Kate.