Opinion: What to Make of the Trump Indictment
By
April 3, 2023
4
616
•
---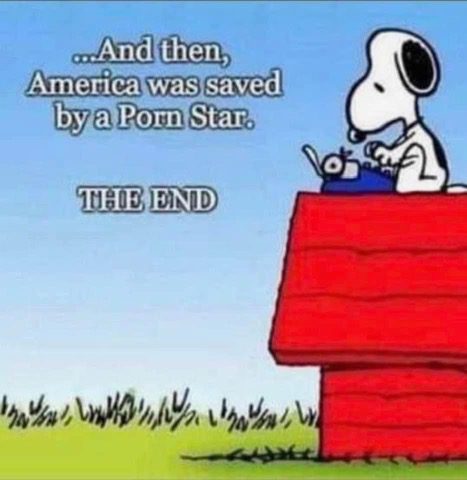 Tomorrow, the 45th President of the United States, Donald J. Trump, is scheduled to be arraigned in the Manhattan Criminal Court building near Chinatown following indictment on multiple criminal counts – how many charges won't be known until the indictment is unsealed tomorrow – by a grand jury in New York City where the "Trump Organization" was recently found guilty of multiple charges of criminal tax fraud and falsifying business records and the organization's chief financial officer, Allen Weisselberg was sentenced to jail at Rikers Island after being found guilty of a grand larceny, tax fraud and a "systematic" scheme to defraud state and federal authorities over a 15-year period.
Both cases were brought by Manhattan District Attorney Alvin Bragg (D) whom Trump has derided publicly as a "degenerate psychopath" and posted a picture of himself on Truth Social – Trump's social media company – holding a baseball bat next to Bragg's head.
While Trump's arraignment in Manhattan tomorrow stems from charges brought against him by D.A. Bragg in an alleged $130,000 hush-money payment scheme from Trump to adult film star Stormy Daniels – via Trump's former attorney Michael Cohen who later spent three years in federal prison for campaign-finance violations and tax evasion in the same matter – during the 2016 presidential election, it seems likely that Trump will be charged with much more than simply fraudulent political campaign reporting requirements. According to Cohen, the payments to Daniels were reported fraudulently as "legal expenses." So, Trump might be facing much deeper tax evasion and fraud charges and the possibility of further penalties or jail time – though D.A. Bragg has not made it clear whether incarceration will be sought for Trump.
Much of the political reporting surrounding Trump's indictment has focused on the historical first of a former president's being indicted and on whether or not Trump can harness the wave of publicity likely surrounding his arraignment to benefit his 2024 presidential campaign where he remains the Republican front-runner.
That pundits are even asking whether an indictment and booking proceedings – fingerprinting, mugshots and the rest – might help a presidential candidate is indicative of our current moral universe.
Unfortunately, however, less attention has been focused on the unprecedented criminality surrounding former President Trump's brief political career – he had never been elected to any political office prior to his presidency.
Recall, for example, that: Trump's 2016 campaign manager, Paul Manafort – who later admitted to passing 2016 presidential campaign polling data to a suspected Russian intelligence asset, Konstantin Kilimnik –  was sentenced to seven and a-half years in prison for financial fraud and conspiring to obstruct justice, though Trump later officially pardoned Manafort; that Steve Bannon, Trump's chief strategist in the White House was sentenced to 4 years in prison for contempt of Congress, before being officially pardoned by Trump; that former Nixon "dirty-tricks" specialist, Roger Stone, who assisted Trump's presidential campaigns was convicted of 7 felony crimes and sentenced to federal prison for a 40-month term, before being officially pardoned by Trump; that Trump's first National Security Advisor Michael Flynn – fired by Trump after less than one month in office for lying about his contact with Russian officials – copped a plea deal with the Justice Department for making false statements to the F.B.I., but was pardoned officially by Trump; and the list of criminal consiglieres goes on and on.
Many have asked why the very first criminal indictment against a former president is being brought in the relatively mild New York case of hush-money payments and campaign fraud, rather than the much more serious cases of alleged federal and state election tampering in Georgia and federal Special Counsel Jack Smith's overarching and mounting case focusing on Trump's alleged efforts – including the events of January 6 – to hold on to the presidency following his loss of the office to Joe Biden in 2021.
But these charges and indictments might well be on the way in the coming weeks, months and years.
What continues to shock the mind, is how, despite the swirling cesspool of criminality engulfing Trump – he continues to remain the Republican front-runner in the 2024 presidential race and "nearly 8 in 10 Republican voters (79 percent) consider themselves supporters of the MAGA movement," according to Quinnipiac polling from March 29.
Yet here's a candidate from the "party of Lincoln" whom no one considers honest, who was impeached twice during his single term in office, who has never won the national popular vote in his runs for the presidency, who presided over the shrinkage of the American economy with a job loss of 2.9 million U.S. jobs during his term, and whose extremist "election-denying" hand-picked candidates in the 2022 races lost overwhelmingly, allowing Democrats to retain a Senate majority and only barely allowing Republicans to capture the House.
And one more perhaps minor matter: Trump's derogation of presidential duty as he sat in the White House for over four hours on January 6 as the United States Capitol was being ransacked by his supporters and – despite the gunshots, deaths, woundings and destruction for all to see on television – didn't lift a finger to secure the seat of our representative democracy as it presided over the transition of presidential power – something Trump never promised was going to be "peaceful." Instead, Trump gave solace to the crowds with their gallows assembled, calling for the hanging of the nation's elected vice president.
Shall we see any time soon a bending in the "arc of justice in the moral universe"?