New D.C. Law to Change Pot Shop Rules
By
May 15, 2023
0
456
•
---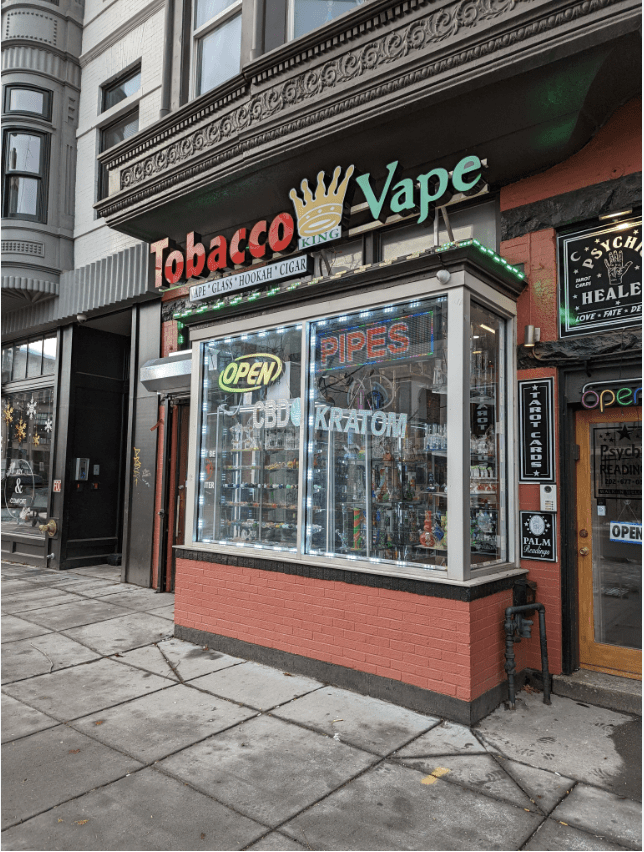 By Topher Mathews
There's a sea change on the horizon for how Washingtonians purchase marijuana, if they so choose. And that change is likely to be quite visible to all, whether they partake or not. That is due to legislation adopted by the D.C. Council last year that overhauls the legal structure for how the sale of cannabis is regulated in the District.
Back in 2009, D.C. first legalized the sale of cannabis for medicinal purposes. The city authorized only a small number of dispensaries to actually sell to the public. Additionally, the city required the customer to have one of a short list of qualifying conditions (such as cancer) and a prescription. This program has remained fairly small ever since.
Then in 2014, voters approved a referendum to legalize the possession and use of cannabis for purely recreational purposes. Due to a legal technicality, the referendum did not legalize the sale of cannabis for this purpose. Before the D.C. Council could establish a legal framework for the sale of cannabis for recreational purposes, Congress stepped in and prohibited it from doing so.
Since then an entire industry of "gifting" or "I-71" shops has emerged that operate under a legally gray area. What they do is to sell you a completely legal product, like artwork, for an unusually high price. Then they throw in a bag of cannabis "for free." That way you're not technically buying the cannabis. While this pretense is extremely weak and would not likely hold up in a court of law, the city has for the most part tolerated these shops.
These are the shops you may have noticed around town. They often advertise as smokeshops, or purveyors of CBD, or just generally give off the vibe of a place that wants to sell you weed. At least ten such shops have opened in Georgetown recently.
In response to complaints, the city adopted the aforementioned law — the Medical Cannabis Amendment Act — last year. What it does is to take the medicinal marijuana program and expand it greatly. There will be way more dispensaries, there is no longer a list of conditions you need to have, and you can self-certify that you "need" it. No prescription needed. Importantly, these shops, which are legally allowed to sell you cannabis, will be far more regulated than the gifting shops are. The model will be much more like a liquor store, which is why the city's Alcohol Beverage and Cannabis Administration (ABCA) is now in charge of regulating them.
And then separately, all the gifting shops that don't obtain a new retailers' license will be forced to shut down. No more gifting shops. In essence, if you want to buy cannabis for recreational purposes you'll go from pretending you're actually buying art to pretending you're sick and need medicine. Until Congress gets out of the Stone Age and gets into the stoned age, this legal fiction will have to suffice.
The ANC will play a role in overseeing these shops in a similar way to how it oversees liquor stores. For instance, we can protest the issuance of a license and enter into an enforceable settlement agreement governing how the shop operates. Additionally, there are rules concerning proximity to schools and recreation centers and other pot shops, whose enforcement I intend to press. We want to ensure that cannabis stays out of the hands of children. And in my view, the best way to do that is, with apologies to Bill Clinton, that in Georgetown the new shops remain safe, legal and rare.
Christopher "Topher" Mathews serves as a commissioner in Georgetown's Advisory Neighborhood Commission (ANC 2E) representing 2E02. He has written about the subject of the District's marijuana laws in his blog "The Georgetown Metropolitan."