Education
Mapping Georgetown: Jack the Bulldog
Body & Soul
Not on a Whim, Woman Catholic Priest Celebrates Momentous Georgetown Mass
Education
Kids Korner: Art Is Not About Right or Wrong 
Arts
Fall Arts Preview : Visual Arts  
Eating Right
---
-While it's not always advised to supplement with individual vitamins, it is important to eat a diet rich in quality whole, unprocessed foods. Choose a variety of fruits, vegetables, and whole grains to ensure you are getting an ample supply of vitamins and minerals. Here's a quick glance at vitamins:
Vitamin A:
Promotes vision and eye health, healthy maintenance of cells in the body's inter-surface linings (intestinal tract, respiratory linings, etc.) and skin. It also functions in both cellular and embryonic development and reproduction, immune function and bone growth. Note: there are two sources of vitamin A, the active source that comes from animals, and the inactive source, known as beta-carotene, which comes from plants.
Best sources (Active): liver, milk, eggs
(Inactive): look for colorful fruits and vegetables such as carrots, cantaloupe, sweet potatoes and spinach
Vitamin Bs:
The B vitamins are what we call coenzymes. They function as catalysts activating chemical reactions. They consist of thiamin, riboflavin, niacin, vitamin B6, folate, pantothenic acid, biotin and vitamin B12.
B vitamins work in every cell and have many different functions to make chemical processes occur. They have major roles in energy metabolism (thiamin, riboflavin, niacin, pantothenic acid, and biotin work with carbohydrates, fats and proteins to release energy). Folate and vitamin B12 are necessary for new cell production and working with cellular DNA. Vitamin B6 is essential for protein production.
Best sources:
Thiamin: seeds and legumes (especially sunflower seeds, black beans and peas), tuna, asparagus, mushrooms, spinach
Riboflavin: calf's liver, mushrooms, venison, mushrooms, spinach
Niacin: mushrooms, tuna, chicken breast, asparagus, salmon
Vitamin B6: bell peppers, spinach, bananas, tuna
Folate: dark leafy vegetables (especially romaine lettuce, spinach, collard greens), asparagus, broccoli, cauliflower and lentils
Pantothenic Acid: mushrooms, cauliflower, broccoli
Biotin: found in a wide range of foods, and produced intestinally, greatest sources can be found in swiss chard and egg yolks (supplementation not recommended and deficiency is rare).
Vitamin B12: animal products, specifically calf's liver, snapper, venison, shrimp, eggs, milk, poultry
Vitamin C:
Helps to protect against cellular damage, formation and maintenance of tissue protein (collagen), supports immune system function.
Best sources: Papaya, bell peppers, broccoli, strawberries and oranges
Vitamin K:
Fuctions to promote blood clotting and bone health
Best sources: green leafy vegetables especially spinach, kale collards, brussels sprouts, broccoli, asparagus
From Stables to Strawberries
---
A Spectacular Stable Tour
Just after midnight on March 30, 1970, a large chestnut colt was foaled on a horse farm in Caroline County, VA. Three years later, this colt would become nothing short of a celebrity, electrifying the horse racing world and becoming the ninth horse to win the coveted Triple Crown of thoroughbred racing. His name was, of course, the legendary Secretariat. While many often think of Kentucky as the epicenter of thoroughbred racing, it's important to remember that many racing champions began their careers and were trained right here in the Commonwealth. There's no doubt that future champions will also trace their beginnings back to some of Virginia's most impressive farms and training facilities.
On the weekend of May 29, a handful of Virginia's top farm owners invite you down their cozy drives and into their stables and training facilities as the Hunt Country Stable Tour celebrates its 51st year. Presented by the Trinity Episcopal Church in Upperville, this self-guided tour is a once-a-year opportunity to visit some of the most remarkable hunter and show jumper barns, breeding farms and polo facilities.
Tickets may be purchased at any of the venues, with the exception of the Stone Bridge over Goose Creek. Be sure to visit the Trinity Episcopal Church and browse the wares of the many vendors at the country fair on the church lawn. Next, follow the map provided with your ticket and make your way through the Middleburg and Upperville area to the various venues on the tour.
One stop on the tour you won't want to miss is the Middleburg training track, but you'll have to get there early on Saturday to catch all the action. Bring your camera and grab a rail-side spot as you watch young thoroughbreds rounding the 7/8-mile track during their training sessions. Several champions, including Kentucky Derby and Preakness winner Spectacular Bid, began their training here. Come early, as the horses run before 9 a.m. — and only on Saturday.
Not far from the training track is the Northern Virginia Animal Swim Center and Stables. We all know how beneficial water and swim therapy can be when recovering from surgery or an injury. The same holds true for our equine and canine friends, and what a unique facility they have for just that purpose. The swim center will be open Saturday only, with equine demonstrations throughout the day.
In addition to these training facilities, be sure to make your way to the many beautiful private stables on the tour, including Willow Bend Farm, Windsor Farm, Rock Hill Farm, and Rokeby, just to name a few.
For more information and a complete listing of all venues on the tour, check out www.huntcountrystabletour.org.
A Delicious Festival
Strawberries: sweet and delicious, they're one of the first treats of summer and a definite reason for celebration. This delectable snack derived its name from the berries that are "strewn" about on the foliage of the plants. "Strewn berry" eventually became "strawberry," and the rest is history. In fact, strawberries actually date to medieval times where they symbolized prosperity, peace, and perfection. Today, it's tradition for spectators to enjoy strawberries and cream between tennis matches at Wimbledon.
This year, beautiful Sky Meadow State Park is once again host to the Delaplane Strawberry Festival on May 29 and 30. Celebrating its 17th year and presented by the Emmanuel Episcopal Church in Delaplane, this festival has something fun for everyone. Catch a hayride through the park, then grab a bite to eat from one of the many food vendors and have a seat on a hay bale as you enjoy some great musical entertainment. Car enthusiasts will enjoy looking at the beautifully presented antique cars from the Bull Run Antique Car Club of America. And of course, there will be strawberries. Buy some to enjoy at the festival, and be sure to pick up some extra to take home. There's no shortage of fun for the young ones either. Pony rides, a 4-H petting zoo, puppet shows, jugglers, clowns and children's games are just some of the activities on tap to make this a special day for the kids.
For additional information about the festival, visit www.delaplanestrawberryfestival.com.
In Good Company
---
When we were little, our friends and social network influenced our choices, thoughts and behaviors. If Dave played basketball then so did Colin. If Marie wore her hair in pigtails, Andrea thought it was cool. When we grow up, we look at our friends and those who construct our social network much differently. We are led to believe who you know can lead you to opportunity and success. The number of names and phone numbers in our Blackberries are supposed to grow, especially in our nation's capital, where building one's social network is not only an event, pastime or lecture topic, but a way of life. We've all been told that "who you know" can get you in the door to a job, inside information or get you into a sold-out event. But studies say who you know and how well you know them can make a much more remarkable impact on one's life than having an "in" with backstage security.
In recent years, sociologists, psychologists, scientists and physicians alike have shifted their attention and broadened their focus of study subjects by examining the relationships and characteristics of those closely connected to them. While an individual's social networks have not unveiled connections resulting in lucrative jobs or insider information, they have instead revealed a profound influence and vital effect over many facets of one's health and wellness. The characteristics of those who run in a person's social circle and how closely connected they are to that person have proven to play a factoring role in matters diverse as belt size to coping ability.
So just how much are we influenced by our relationships? Let's start with behaviors. It may sound rudimentary to assume that if the people you associate with are drinkers, you'll likely follow suit. After assessing the social networks of 12,000 people from 1971 to 2003 — the subjects of the famous Framingham Heart Study — researchers from Harvard and the University of California, San Diego concluded in the Annals of Internal Medicine last month that not only do those in your social network affect your alcohol consumption, so do those in your social network's network — this relationship held through three degrees of separation. If the people you surround yourself are heavy drinkers, it is 50 percent more likely that you will also drink heavily. If a friend of a friend is a heavy drinker, you would be 36 percent as likely to be one as well. And if that friend's friend — the third degree of separation — is a heavy drinker, your chances of drinking heavily increases 15 percent.
It may be easy to enjoy another cocktail among your friends or share ideas of social acceptance when it comes to alcohol consumption, but what about body size? Could obesity spread from one to another just like the tendency to drink within a social circle? Take the people in your life, your friends, significant other, colleagues and family. Look at your body size in comparison to theirs, taking extra note of your closest friends. Do you find any parallels? Researchers from the Harvard/UCSD study found that it may not just be about diet and exercise, but that obesity is spread through relationships. The most statistically significant (and shocking) relationship influences were with close friendships of the same sex. A person's chances of becoming obese increased by 57 percent if he or she had a close friend who became obese throughout the study. In pairs of people who each named one another as a close friend, the likeliness that both would gain weight if one became obese jumped to 171 percent. It didn't matter how near or far the friends were from one another geographically, as long as the person being named was a close friend. This correlation has proved to be stronger than genetics and marriage. Between adult siblings, the likeliness that one would become obese after their brother or sister had increased by 40 percent; for spouses they found a 37 percent increased risk.
Don't get upset just yet, not all relationships increase negative outcome. But if you are unhappy, perhaps you should find a new group of happy friends, hopefully ones with their own happy friends. Analyzing over 50,000 social ties of nearly 5,000 Framingham participants from 1983-2003, researchers concluded a key determinant of a person's happiness lies in the happiness with whom they are connected. The degree of closeness to one's friends and family also ascertained the likeliness of happiness in the future. In the study, happiness was found to be dependent on a person's social connections extending (again) to three degrees of separation. What this means is that your close friends, siblings, spouse and neighbors all can impact your happiness, and if they are happy (and their friends, and their friends' friends), there is a greater probability that you will also be happy. Luckily, happiness seems to spread much more consistently through a social web then does unhappiness. By mapping out a network of social connections, it was found that happy people are found in clusters, and the more central one is in the network of relationships, the more likely they are to be happy and stay happy in the future.
Need more reasons to embrace friendships? Want to live longer? Keep your friends, make new ones and continue your relationships in your old age. While having a spouse had little impact on survival, a study of 3,000 nurses with breast cancer published in the Journal of Oncology found that women without close friendships were four times as likely to die then women with 10 or more friends. Another study, this time focused on longevity, found that when people aged 70 and above maintained close friendships and social ties, they had a 22 percent higher survival time. Australian researchers in this study also found no correlation between relationships with their children and relatives, just the friendships the subjects maintained.
Maybe it is all about who you know in life that makes a difference when it comes to attaining health and happiness. It's not just a mind and body connection we need to be aware of. There is a third component, a person's social ties, which can play a major role in one's wellness, thus unveiling the mind-body-social network connection. It turns out, in one way or another, we are all influencing one another, spreading cheer or weight gain, and not only is it important to choose friends wisely and rekindle old friendships, it's never too late to make new friends. It's also important to remember you are part of larger phenomenon, influencing and leaving your mark in others' lives.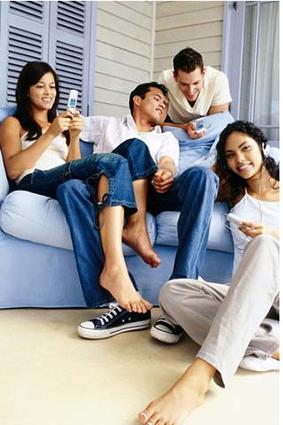 The Upperville Colt & Horse Show
---
I look forward to the first full week of June every year. My colleagues automatically know I will be out of the office that week — on vacation, but not out of town. I'll be where many horse lovers and enthusiasts will be: in beautiful Upperville, VA, just an hour outside of Washington, at the one and only Upperville Colt and Horse Show. For me, this event is nothing short of a full blown therapy session — but without all the psychobabble. The sights and sounds of the hustle and bustle around the show grounds renew my spirits and senses like nothing else can — the smell of the fresh horse stall bedding, the sound of the farrier's hammer carefully shaping a horse shoe, and the gentle non-verbal conversation between horse and rider as they make their way through the course. It is truly magical and makes me anxiously anticipate my arrival at the barn every evening to tend to my own horses.
Celebrating its 157th year, the oldest horse show in the United States is set to run June 7 through 13. Attracting competitors from all over the United States and abroad, Upperville boasts seven full days of exciting hunter, jumper and breeder competitions.
Hunters and Jumpers
The term "hunters" refers to horses that participate in the sport of fox hunting, including their manners, ability to jump and how well they maintain a steady pace as they encounter each jump or "fence." The criteria they are judged upon in the various hunter competitions or "classes" relates to the traits they must demonstrate to be successful in the hunt field. With hunters, it's all about their style and stride. Some hunter classes also judge the horse's body structure, which is referred to as its "conformation."
Speed, stamina, and the ability to clear the course obstacles are what count in the various jumper classes. This is no easy feat, considering many of the jumps are three feet six inches to five or more feet tall, with spreads of up to six feet. Unlike the hunter classes, style, pace, and manners are not important, and are not judged. What matters is that horse and rider complete the course in as little time as possible without knocking down any of the obstacles.
A Week Under the Oaks
This year, the competition begins Monday, June 7 on what many refer to as "locals' day" at the show, with the majority of hunter classes offered that day restricted to horses owned by residents of counties within a 60-mile radius of Upperville. Compared to the rest of show week, it's a somewhat quieter day, perfect for kicking back in the newly renovated grandstand and taking it all in as the horses and riders leap through the hunter course under the beautiful and majestic hundred-year-old oaks of Grafton Farm. It's also a great time for shopping. While some vendors are in the process of setting up their displays for the week, there are many that are already up and running and ready for business. It's the perfect opportunity to pick up that one-of-a-kind item before it's scooped up by other shoppers later in the week.
A full schedule of hunter classes are on tap for Tuesday, and the action kicks into high gear as the jumper classes begin across the street amid the rolling green terrain of Salem Farm. In the afternoon, the Founder's Cup, restricted to horses bred and foaled in Virginia, honors the memory of Colonel Richard Henry Dulany — an avid horseman and the driving force behind the establishment of the Upperville Colt and Horse Show. One of the many highlights on Wednesday's schedule of events is the "Paul and Eve Go as You Please Handy Hunter" class, held in memory of Paul and Eve Fout, two of Virginia's most prominent and accomplished equestrians. On Thursday, the ponies come out to strut their stuff. Unbelievably adorable and the dream of many little girls, you won't want to miss these pint-sized equines with over-the-top personalities. Don't worry if you miss the ponies on Thursday — you'll have the opportunity to catch them on Friday and Saturday too.
The weekend, of course, tends to draw the largest crowds, so plan to come early and spend the day. There's plenty to see and do, and once you get there, you won't want to leave soon anyway. Saturday morning features the Cleveland Bay breeder classes, and the ever-so-elegant ladies' side saddle classes. Come see Upperville's youngest riders (ages one to six years) make their appearance in the leadline competition on Saturday afternoon. With an adult handler keeping the pony in check, you won't be able to stop smiling as you watch these young riders — dressed in proper attire, of course — make their way around the ring. On Sunday morning, additional breeder classes are scheduled, including those featuring the Irish Draught breed. The classic sport of carriage driving also takes center stage on Sunday with the Carriage Driving Grand Prix and the Concours d'Elegance.
The week-long event culminates Sunday afternoon with the Budweiser Upperville Jumper Classic. Not to be missed, this challenge features many of the top riders in the world. Bring a picnic of your own, or pick up something to eat from the food vendors at the show. Then grab a spot on the lawn overlooking the course and get ready for an exciting, hold-your-breath type of contest amid a colorful and extremely challenging course. It's the perfect way to end an extraordinary week of competition. The only downside? Well, the show is held only once a year. But, like me, I'm willing to bet you'll be looking forward to next year's show before you leave your parking space.
For a complete schedule of events and information, check out their Web site at www.upperville.com.
Upcoming Events
The summer season in hunt country is kicking into full gear. Here's just a few of the many upcoming events you may want to consider adding to your calendar.
Vintage Virginia Wine Festival
June 5 and 6, 2010
11 a.m. to 6 p.m.
Bull Run Regional Park Special Events Center
Centreville, VA
www.vintagevirginia.com
Magnolias at the Mill Beer Festival
June 17, 2010
Magnolias at the Mill
Purcellville, VA
www.magnoliasmill.com
Twilight Polo at Great Meadow
Every Saturday through September 18, 2010
6:30 p.m.
The Plains, VA
www.greatmeadow.org
Fourth of July at Great Meadow
July 4, 2010
The Plains, VA
www.greatmeadow.org
[gallery ids="99135,102723,102709,102716" nav="thumbs"]
Slimming Down? Books for Dieters
---
Getting reliable nutrition or diet information is a challenge in today's information super-highway. Out of the thousands of diet books out there, I have found maybe a handful which merit recommending. My specifications?
• The content is based on verifiable facts and good science
• The recommendations, if followed short or long term, will improve your health, rather than damage it
• It advocates a variety of foods, and doesn't cut out important, nutritious food groups
• It promotes a positive attitude toward food and eating
• It's practical and doesn't require special drugs, diet foods, packaged foods or supplements which would be impossible to maintain
• It doesn't advocate a way of eating with unacceptable side-effects
• It advocates a well-balanced existence, including physical activity, which is known to be essential to good health
• The reading is interesting, while the recommendations are simple and easy to follow.
My choices for some of the best diet books out there, authored by academic researchers and dietitians:
"The Volumetrics Weight-Control Plan," Barbara Rolls
Hands-down, "Volumetrics" is my favorite diet book. Barbara Rolls is a respected Penn State University nutrition researcher and the first to recognize the importance of high volume foods for weight loss and weight maintenance. Her philosophy is "Don't deprive yourself — lose weight while eating more!" and it works. I live by this rule and have taught countless clients to do the same. I feel so positive about this approach I've adopted the "Volumetrics" concepts, among others, for my own book, "Diet Simple." "Volumetrics" is full of practical ideas which work, and are proven by science and my own experience. The author treats the reader with respect by explaining the science behind the theories. It essentially includes 60 recipes, which my clients have found to be excellent.
"Thin for Life," Anne M. Fletcher
Anne Fletcher is another author who knows her stuff. "Thin for Life" is based on highly respected research which has followed and studied people who have lost weight and kept it off for many years — the real pros. The chapters are divided into ten "keys to success." "Thin for Life" refutes the oft-quoted claim that it's impossible to lose weight and to keep it off. One of my favorite "keys" to success in the book, which I try to drill into my own clients, is "nip it in the bud." Research has found that everyone experiences the same number of "slips" and stressors in their lives. The difference is the weight-relapsers let the slips turn into prolonged relapses and re-gain their weight. Successful weight loss maintainers view the "slip" as natural, as something to learn from, and get right back on track.
"Mindless Eating," Brian Wansink
"Mindless Eating" is written by Cornell researcher Brian Wansink, an eating "behaviorist" who specializes in the passive ways people eat too much and how to change them. He's discovered that we're basically clueless about how much to eat (and if it's in front of us, we'll eat it!). If you've ever wondered why you ate all the popcorn at the movies or the whole serving of nachos for dinner — and have felt terrible — this book is for you. Wansink does ingenious experiments where he rigs bowls of soup to keep re-filling (with an apparatus under the table the subject knows nothing about) and finds the person keeps eating, and eating, and eating. He has found if food is less convenient, we are 10 times less likely to eat it. If the label announces "fat free," we'll eat more! If our food is on a smaller plate, we'll eat less without realizing it. You get the idea. I use his research every day to improve my own eating habits and those of my clients.
"Weight Loss Confidential," Anne M. Fletcher
This is a great book for teens (and their parents) that proves teenagers have the resources, with the proper support, to eat healthy, achieve appropriate weights and enjoy it.
"How to Get Your Kid to Eat…But Not Too Much" and "Child of Mine: Feeding with Love and Good Sense," Ellyn Satter
A registered dietitian and clinical social worker, Ellyn Satter has written the best books to teach you how to raise your children to love healthy food and live healthy lives, without adverse side-effects of eating disorders or weight problems. Some of her topics include: "Is Your Toddler Jerking You Around at the Table?" "The Individualistic Teenager," "How Much Should Your Child Eat?" "What is Normal Eating?" and "Nutritional Tactic for Preventing Food Fights."
"Red Light, Green Light, Eat Right," Joanna Dolgoff
This is a great book with simple techniques for teaching children healthy eating and how to lose weight healthfully. I recently heard the author, Joanna Dolgoff, give a presentation about her book and found her very practical and insightful — she advocates strategies I've used and know they work. Her philosophy: no food is off-limits, but she divides foods into three categories to make it easier for children to make decisions without being hung up on calories. Green light foods mean: Go! (unlimited, first choice foods), yellow light foods mean: Slow! (caution, eat in moderation), and red light foods mean: Uh oh! (an occasional treat).
Katherine's favorite healthy cookbooks:
1) "The French Culinary Institute's Salute to Healthy Cooking," Jacques Pepin, et al.
2) "Mediterranean Light," Martha Rose Shulman
3) "The New American Plate," American Institute for Cancer Research
4) "Provencal Light," Martha Rose Shulman
Katherine Tallmadge, M.A., R.D. will customize an easy, enjoyable nutrition, weight loss, athletic or medical nutrition therapy program for you, your family or your company. She is the author of "Diet Simple: 192 Mental Tricks, Substitutions, Habits & Inspirations," and national spokesperson for the American Dietetic Association. Contact her at katherine@katherinetallmadge.com or 202-833-0353. [gallery ids="99128,102659,102700,102691,102682,102675,102668" nav="thumbs"]
What's New In Wine Country?
---
We in the greater D.C. area have been fortunate enough to be involved in the growth and expansion of our own wine country. Virginia now boasts about 160 wineries, with more on the way. Maryland is at about 30 now and growing as well. This industry is agriculture based and therefore has a lot of advantages and challenges. Vintners spend a lot of capital getting started through learning the process, acquiring land, planting and training vines, constructing buildings, purchasing barrels, tanks and equipment and setting up tasting rooms to present our wines. The great thing about all of this investment is that these businesses — and the industry as a whole — should be here for a very long time.
Planning for the future is a very important thing. As I get a new customer in our tasting room, I always feel that if we do things right, we will see them again. Good quality, hand crafted wines at a fair price, polite and personal service focusing on education and comfort, and appealing grounds and décor make a difference to people. They may return or look for our wines in their local wine shop or restaurant. This objective is shared by many wineries across Virginia, and the customer base continues to grow. People that buy my wine will purchase many other wines as well, both locally and from around the world. Because we all invest so much up front, we have to stick around a while in order for this thing to make sense. The best way to continue is to always work to improve quality. Exciting wines are being made everywhere that people focus on quality. As you visit a winery, be sure to let them know how you like their wines and the visit in general. This new sport of winery hopping is really catching on.
Here are a few thoughts about what is actually going on in the vineyard and cellar of our winery and probably most of the wineries in the area. The fruit in the vineyards has just set. The berries are about the size of small peas, but are growing every day. The leaves around them are getting rather thick, so our task today is to pull some leaves and some small lateral shoots to open up the area around the fruit, increasing sunlight and air flow. This will prevent mildew and other fungi from developing on the fruit and help it develop deep, rich and ripe flavors at harvest time. We may come through the vineyard two or three times to open up the fruit zone, depending on how much rain we receive during the growing season. The other main job is hedging. As we tuck the long, green shoots into the trellising wires, they will continue to grow towards the sun. We will trim these so they will not flop over and shade the fruit they are supposed to ripen. Warm days, sunshine and rainfall all add to this dance we call canopy management. The work is very labor intensive but also very therapeutic. Knowing that the time you spend will greatly increase the quality of the wine made is a great feeling.
At Fabbioli Cellars, we are preparing to bottle wine next week. The 2009 Cabernet Franc blend was first made on the bench level. Samples are taken from each of the barrels and then tasted for attributes and characters that will add to the blend. Then the wines are measured using graduated cylinders and pipettes to make an accurate sample blend of the wine. This process can be done numerous times, adding or removing barrels or parts of barrels for the blend. To season a wine to perfection, many winemakers will use a little wine made from other varieties, bringing some more character to the aroma or smoothing out the finish. Legally a winery can use 25 percent of other varieties in a blend and still use a single varietal name on the label. But it is always important that the name on the label reflect the character of the wine in the bottle. Once we finalize the blend, we pull out the pump, clean the tanks and pump the barrels to make the blend. Most wineries in the area use one of four mobile bottling lines in the area. These are basically an assembly line inside of a truck. We schedule these well ahead of time and can bottle about 1200 cases of wine per day. It's one big piece of equipment that we do not have to invest in ahead of time.
Many wineries offer different opportunities to experience the winemaking process. Check Web sites, calendars of events and ask about how you can learn more. We are all in this business for the long haul and we appreciate all of the loyal customers we have gained over the years. Be sure to buy local and visit your local winery or farm for a taste of nature's bounty. Cheers.
[gallery ids="99145,102794" nav="thumbs"]
Forever Alchimie
---
Georgetown is known for having many gems and specialty stores, and Alchimie Forever is not one to be forgotten. Located at 1010 Wisconsin Ave., tucked away next to Poltrona Frau, Alchimie Forever provides women and men with a line of noninvasive yet effective skin care products. Dr. Luigi Polla, a leader in the field of cosmetic laser therapy, with the help of his wife Barbra Polla, a biomedical researcher, realized the benefits of antioxidants and stress proteins for many of his patients. In the winter of 1997, Dr. Luigi converted his practice into the Forever Laser Institute. With the combination of spa-like services and medical treatments, Forever Institute became the center of having visibly improved skin results without the need of extreme skin care procedures.
In 2000, the Alchimie Forever skin care line was born. With the lack of harsh chemicals and use of natural products such as blueberries, grapes, and synthetic acids, (all extremely beneficial for their antioxidant properties) all helped in the maintaining and clarifying of one's skin.
In 2003, surrounded by the knowledge of skin care and maintenance, their daughter Ada Polla made it her mission to develop the line's brand and visibility. To further the spa's mission, the family launched Alchimie Forever in 2003. Becoming the CEO of a successful skincare line at the age of 25, Ada took on the challenge with a team of eight who've made the products available and used in popular spas like Hela Spa (3209 M St.), Somafit (2121 Wisconsin Ave.), Grooming Lounge (1745 L St.) and various locations throughout New York and overseas. ?
When asked why she decided to open the flagship location in Georgetown, Polla explained that she "felt like a big fish in a smaller pond in the world of skincare" in the District. She goes on to explain that D.C. was such a niche market, and besides her love of the city, she feels this was the perfect market for her products.
When asked about Alchimie's philosophy, Polla was quick to stress the importance of care for the entire self. As she quoted her father, "you can always tell a woman's age by her hands and her décolleté (chest)." It is clear that one must care for more then just the face. Though they specialize in facial care, Alchimie's body care products are clearly meant to nature and heal the skin. Alchimie will not make promises (and no product can) of creating a face 10 years younger or giving you the skin of a 16-year-old, but will promise to improve and make the best of what you are giving. By making the best of what you have and "achieving the best skin possible," a person can not help but to be beautiful.
To learn more about Alchimie Forever, visit
www.alchimie-forever.com,
1010 Wisconsin Ave., Suite 201. [gallery ids="99129,102669,102683,102677" nav="thumbs"]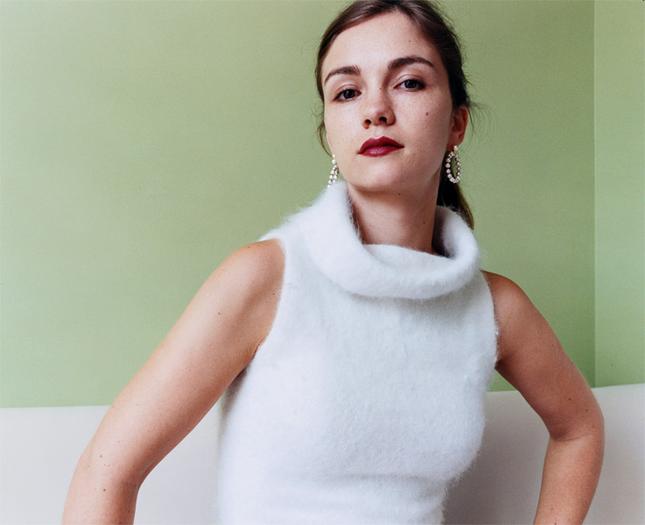 Great Escapes
---
Summer is here, and for many, that means a much-needed break. Think fun in the sun, foreign flings, films, food and a chance for the exotic to become the exciting every day.
But before your body joins your imagination for a stroll along some foreign street or an adventure abroad, remember that a great escape isn't all that far away.
This feature celebrates the sophistication and spirit that is to be found in a summer spent in New England. Travelers will discover a genuine hospitality and warmth that is all-American and all-welcoming. The Northeast also does not see nearly as much tourist traffic as other top summer destinations, meaning you'll have more traveler elbow room. I found that the area has a way of accommodating anyone's tastes and interests. New England boasts a rich history and an active gourmet and wine scene, promising summer performances, scenic beauty, friendly people and an unhurried, unharried atmosphere.
More than ever, the inn has enjoyed a revival that goes beyond the typical hotel room. Many innkeepers are celebrating the character and charm of their historic "inn-stitutions" while giving their guests the pleasure of an excellent culinary experience. The three inns featured below each have a gastronomic master leading the kitchen, and each has earned its share of awards and recognition from top reviewers. Bon appetit.
The Bramble Inn
Brewster, MA
Rooms from $158, Average Entrée $28
www.brambleinn.com
Centered in the historic section of Brewster, the Bramble Inn is best known for its owners Cliff and Ruth Manchester, who have kept the charm and character of the inn at its peak for 26 years. The inn-keeping magic runs in the family. Cliff grew up in the hospitality industry working with his parents before he and his wife began managing inns. Each of their daughters worked at the Bramble growing up, with one daughter and her husband now managing an inn that Ruth and Cliff used to own. There is an undeniably familial air about the place.
A major component to the inn's character is its age. Built around 1861, the inn is a noted historical landmark, and Ruth and Chris cherish its history. Interior renovations and decoration are continuous in an effort to keep up with the times, without adversely affecting the inn's antique charm. Guests are also enjoying a new bar addition, which attracts a younger and more local crowd that loves the bar menu and a cozy familiar place to have a drink. Modern additions, though, haven't stamped out its heritage: the closet of room three apparently plays host to a benevolent female ghost the owners believe was a baker. The closet always smells of fresh bread and stories of a calm presence have been shared among the staff.
Of course, the inn would be nothing without its restaurant, which "reflects that of a sea captain's home and what would be served at a sea captain's table," says Chris. Here there is a love for the local bounty of fresh seafood — Ruth admits to having a "fish fetish," New England lobster being her favorite ingredient.
The menu changes monthly and is Ruth's brainchild, but there is continuous inspiration and collaboration from a newly hired kitchen staff. As seasonal as the menu is, there are two dishes that have remained on the menu as consistent favorites: chicken in paper with lazy lobster and the seafood curry. Ruth's tastes have been influenced by her travels and her love for interesting spice is alive in the seafood curry. The sauce is vibrant and flavorful and adds a new dimension to the perfectly cooked seafood while tying in jasmine rice and the textural intricacies of the crunchy toasted coconut, almonds and grilled banana.
—
Bouchard Inn & Restaurant
Newport, RI
Rooms from $179, Average Entrée $35
www.restaurantbouchard.com
Welcome to the Bouchard, nestled in the heart of Newport's busy shopping and dining area. Also successfully run by a husband and wife team, Sarah and Albert Bouchard love what they do and have earned the praise and esteem of the Newport community — guests, diners and critics alike.
The Georgian-style inn was originally built in 1785 and the original beams are still visible. It was at one point a brothel and, naturally, a frequent haunt of sailors docked nearby. Later, it was attached to a greenhouse and thought to be used by the Vanderbilt family. Under multiple owners, the lower level became a restaurant in the '60s and '70s and underwent a renovation in 1990.
The Bouchards ensure the inn's status as the "happening place," catering to a crowd of guests that can range from the elderly Newport old guard to young visitors to foodies or guests from abroad. At the inn, guests will find a wooden folding tray against the wall by their door, solely for the purpose of breakfast served at their leisure. The fabulous landscape mural along one wall shows France's Saint Tropez. It's easy to be entranced from the get-go.
But as Albert and Sarah say, "once they've tried the restaurant, they are ours forever." I believe them. Crafting what he calls "creative classic" cuisine, Albert — a Cordon Bleu-trained chef — takes inspiration from the great Joel Robuchon, the classic technique and small plate presentation that he learned while in France. His passion for food shows. Everything is made on site, including the bread. Sarah is the baker and I was lucky enough to enjoy a roll hot from the oven. Bliss.
The menu is Albert's work, inspired by seasonal ingredients. The widest menu variety can be seen in the specials, but certain dishes, such as the Dover sole with sorrel sauce or the coffee-encrusted duck breast, have become popular classics. Albert is also known for his soufflés and mousses. Overall, the menu is well balanced, with some dishes sporting oriental influences and an impressive haul of Newport's freshest seafood. Small wonder the inn is booming and the restaurant continues to draw rave reviews.
—
The Maidstone (and The Living Room)
East Hampton, NY
Rooms from $495, Average Entrée $30
www.themaidstone.com
Our final destination is all famous and all posh: the Hamptons, or East Hampton, to be exact. The crowd that frequents this area mingles with a social elite where haute cuisine, haute couture and haute heels are on constant display throughout the season. The cream of this high-society crop is East Hampton's largest hotel, The Maidstone, a historical building that dates back to the 18th century and is remarkably well preserved, at least on the outside. However, the interior and concept has been reworked under its new owner, Jenny Ljungberg of Sweden, and is introducing a new an exciting experience to the guests.
Ljungberg imports a Swedish influence to the hotel, a concept she calls "Scandinavian cozy." Renovations began in 2008.
The hotel is entirely dog-friendly, even offering a menu for any canine companions. Bicycles are provided for guests, along with room amenities that stay true to the luxurious and natural theme that can be seen throughout the hotel. Each room's interior design is inspired by historical personalities of Scandinavian heritage. Artists, authors, botanists, and even the famous Alfred Nobel each have their own rooms, giving guests another way to learn from their experience.
But the real highlight is The Living Room restaurant, based upon the slow-food movement (that is, dining antithetical to America's fast food culture) and led by the enthusiastic, talented and friendly Executive Chef Jonathan Carpenter. The slow-food movement focuses on preparing dishes with local and sustainable ingredients that support local farmers and artisans, giving diners an appreciation for local, fresh products that celebrate the ingredients' natural flavor. The menu is Scandinavian-themed, introducing a cuisine that is, for the most part, not widely known in the United States. Overall, the hotel gives guests a taste of Swedish culture while paying attention to detail and anticipating every guest's needs.
Also important to the restaurant is the descriptive aspect of the menu. Diners are given information about the history of a certain dish or where a particular ingredient comes from. The Living Room's bread, for instance, comes in from the Blue Duck bakery, famous throughout the region.
Carpenter has been in the Hamptons for 12 years, after working mainly in the American South. His slow-food philosophy has been formed over the years through his work under great chefs at great restaurants, where he learned about celebrating and respecting the ingredients being used. He has great relationships with local farmers and artisans, and is always excited to be "putting our best in our guests' dinner." The Living Room is becoming the benchmark for restaurants hearkening back to high-quality standards with a leisurely pace. Fresh seafood is guaranteed. A few Swedish products are imported specifically for certain items on the menu, such as herring and lingonberries. Try the home-made gravlax or a Capatano Farms goat cheese tart paired with a homemade lingonberry sorbet, or the ever-classic toast skagen. As Chef Carpenter puts it, "The freshness and locality of the ingredients speak for themselves."
Full-time sommelier Kelly is a recent addition to the team and oversees all wine pairings and management of the hotel's wine club. Membership in this club allows members to keep wines in the Maidstone's top facilities and access the extensive resources and wine lists that cater to all tastes from all parts of the world. The culinary team was actually sent out to Sweden to visit Ljungberg's other hotels, truly experience Swedish culture and cuisine and bring it back to The Maidstone. This great restaurant pairs perfectly with the Maidstone, which looks to become the new hot spot in the already-haute Hamptons.
Driving along the many New England roads and taking in some scenery, any summer vacation spent in New England has the same magic as any trip abroad. Sometimes the best times can be beautifully simple and so very, very close. Enjoy New England, my fellow leisure lovers — I know I did.
Murphy's Love
---
Dear Stacy:
I'm a divorced, 43-year-old mother of two teenage boys. I pay attention to my appearance, still enjoy playing sports and am often mistaken for someone much younger. I suppose that makes me the proverbial "cougar," a term that truly makes my skin crawl. My dating life following my divorce has been pretty stilted; I've been on a few dates here and there, but mostly my life has been devoted to raising my sons and advancing my PR career. But recently, I've found myself attracted to a much younger man. He's 31 and our firms share office space. He flirts with me, even though I've been very up front about my age and the fact that I'm a mom, and I really enjoy the conversations we've had. He invites me to happy hours and has suggested we have lunch together, too. Each time I make an excuse and end up feeling embarrassed. Is it acceptable for me to be attracted to a younger man?
— K Street Kougar
Dear K Street:
First, congratulations on getting to the holy-grail place of being able to balance raising two teens, holding a job and keeping up with things you enjoy on your own. You ask, "Is it acceptable" be attracted to this person, but I don't think that's your real question. I think what you are actually wondering is if you can handle the possible consequences of following your heart (or, since it's early in the attraction, at least following your flirt-instinct).
Your aversion to the "cougar" label makes some sense. Despite the Ashton/Demi pairings of the world, reality TV seems to be taking a mocking approach to the younger-man/older-woman dynamic right now. Still, your frustration with the title suggests that you are concerned about how other people will view the relationship, no matter how great the relationship itself might be. Tasking ourselves with spending time inside other people's brains is a 24-hour-a-day job, with very little payoff. Yes, it's too simplistic to say, "Who cares what others think?" But still, is that really where you want to put your energy, particularly when you've got kids, work and other responsibilities? Instead, channel it into the potential for a rewarding relationship with a new person who already clearly enjoys you. That's a much healthier use of resources.
I'd also suggest that you give yourself time to consider what you are looking for in a relationship right now. Do you want something casual to ease you into the process of getting back out there? Do you want something more? Even if this doesn't lead to a long-term relationship, it might be a fun, healthy, self-esteem-building experience — who would say no to that?
Dear Stacy:
I don't know what to do. I just graduated from college and my parents have just informed me that they are no longer able (or willing?) to keep helping me financially. There was no hint that they might do this; all along they paid my credit card bills and student fees. Because of them I've never had to have a job, so I have no job experience and I can't even get a job waiting tables. If I had known about their plans, I would have worked harder to find a job right after school ended. Instead, I've been putting my efforts into starting a business with a classmate and planning a post-grad trip abroad this fall. I am so angry that they are abandoning me like this. It really ruins everything I've worked for. I'm not speaking to them until I have a game plan. It's been almost two months. What can I do to convince them that they are making a mistake that will permanently impact my future? I thought they had my best interests at heart — I guess I was wrong about them.
— 31st and On-My-Own
Dear On-My-Own:
I'm going to give you the benefit of the doubt and assume you didn't have a chance to reread this question before sending, and therefore you may have no idea how ungrateful it sounds.
If I hear you correctly, you are complaining that your parents put you through college and gave you the chance to make the most of your studies so that you could … keep spending their money after graduation? Even before the financial meltdown, that would have sounded far too entitled. Today, it sounds ludicrous and humiliatingly arrogant. The good news is that your parents have cut you loose at an age when most of your peers feel like they're flying blind — you're in good company and will blend in. (This kind of awakening is less tolerable when you're say, 38 and whining that Daddy won't cover your car payment.)
You are right, this is going to "permanently impact your future," but in a good way. It may not be easy, but this is your opportunity to start taking responsibility for your own life. You should know that adjusting to a change in expectations is hard for everyone. But like many things, the difficulty doesn't mean it can't be done. Blaming others may be cathartic in the short term, but it's like downing a candy bar at 3 p.m. — the sugar high soon expires, leaving you feeling tired and with no energy to change your circumstances. Get a job, any job, and work hard on your entrepreneurial dreams in the off hours. You have the chance to use all of that family support for what it was meant to be — a launching pad.
Dear Stacy:
My husband and I have been married for four years and things are not going well. We don't spend much time together because we both have demanding jobs. We also are in constant conflict about his family's expectations (they want us to spend all our free time and vacations at their beach house in Easton). Adding to it, we have credit card debt and bought our one-bedroom condo at the peak of the market, making it impossible for us to sell anytime soon. It feels like the walls are closing in on us and I don't know what to do. I have asked him to go to counseling, but he completely rejects the idea, saying we can't afford it and won't discuss it further. Just yesterday he told me to never bring it up again, yet we spent the whole night not talking to each other after another major fight. I'm so embarrassed and feel like a failure, and I don't want any of our friends or family to find out what's really going on. I feel like my only option is divorce, but this is a person I truly love and don't want to lose.
— At a Crossroads on Corcoran
Dear Crossroads:
Thank you for writing such an honest and personal letter, but also one that is so universal. It's not uncommon for early-stage marriages to face many bold-faced issues all at once: money, work pressure, family stress, communication struggles. I hope you are being gentle with yourself for not necessarily having all the answers just yet — I guarantee your friends and family already have or will face similar challenges in their own relationships. We spend a lot of time fantasizing about the fairytale of marriage, but most of us aren't immediately equipped with the tools to survive it.
As a couples counselor, I have to make a small plug for going to therapy. Yes, it can be pricey, particularly if your insurance plan won't reimburse you. But the cost of divorce is astronomically higher. When you include attorney fees (sometimes as high as $500 an hour), custody battles, moving expenses, and the cost of setting up separate households, the price tag could reach $50,000 or more. Even if you are unable to settle your differences, investing in some counseling can help improve communication, making it possible to choose a mediator instead of an attorney-directed separation, if it comes to that.
One part of your letter that stands out to me is your husband's unwillingness to discuss therapy. It's a red flag when one partner flatly refuses to do something the other is asking for (assuming it doesn't qualify as unsafe). This can be a sign of rigidity and control that's likely to only grow more powerful if it's allowed to languish.
But his reluctance to try counseling is most likely based in fear of the unknown, fear of truly being seen, even fear of failure. You can't force someone to confront their fear through intimidation — that's when our defenses get even stronger. Patience, calm, and speaking from your own point of view ("I want us to go to therapy because I think I will be able to understand you better with the help of a third party…") is the key to making him feel comfortable and open to the process.
At the same time, don't discount the value of trying therapy by yourself. We all know every marital problem has two sides, and you might learn more about your own needs and how you contribute to the household stress. At the very least, you will find some healthy coping strategies that could help maintain and even strengthen the nourishing parts of your relationship.
Stacy Notaras Murphy is a licensed professional counselor and certified Imago Relationship therapist practicing at the Imago Center of DC in Georgetown. This column is meant for entertainment only, and should not be considered a substitute for professional counseling. Please send your relationship questions to stacy@georgetowner.com.
From Farm to Table
---
When searching for an area's freshest, local produce, farmers' markets are likely the first places that come to mind. And why not? A congregation of local and regional farmers who harvest their produce at dawn, load it up in a pick-up, drive into town, and set up shop in a vacant parking lot or community space, creating a makeshift open-air market. Sounds just about perfect.
And they are. Farmers' markets have had a large hand in bringing around the local, organic revolution, and allow farmers to put more of their hard-earned living directly into their pockets by cutting out the costs of third-party distributors — a necessary, but often short-shrifting result of the modern, industrial-scale food industry.
By the same token, there is comfort and exhilaration in a customer being able to shake the very hand that plucked their food from the ground earlier that morning. There is a sense of ownership that comes with fresh produce, a shared intimacy in knowing that your food has been cared for from seedling to the harvest. The experience of eating a fresh beefsteak tomato becomes more than the entitled consumption, but a considerable gift, a sensory delight in the richness of your bounty.
However, living in a city as bustling and frenetic as D.C. often creates elephantine obstacles of mere daily routines. Farmer's markets often come around at odd times of day, and weekends can find many of us booked full with the chores and leisure unafforded by the work week, leaving little time to focus on fresh produce on top of our regular shopping needs. It is easy to overlook the value of fresh produce when it's not in plain sight.
CSAs — Community Supported Agriculture — are a form-fitted solution to the busy metropolitan who still craves the flavor, community and health benefits of local, organic produce.
The idea of a CSA is simple and efficient: Instead of the buyer coming every week to a farmer's market to pick and choose among all the local harvest, they sign up to receive a weekly package from a farm, consisting of a wealth of the freshest and best produce from that week, selected by the farmers themselves.
CSAs were developed in Europe back in the 1960s as a way for people to be more involved with the foods they to eat. As Alan Alliett of Fresh and Local CSA explains, "It allows people to join in a partnership with the farmer and his farm — to produce food of higher quality that can't be found elsewhere in the marketplace." The customer is guaranteed to get a box of fresh, tasty fruits and vegetables each week, and all they need to worry about is cooking and eating it.
Beyond a greater convenience, the advantages still abound. CSAs were created so people could work cooperatively outside the American economic model, which doesn't allow farmers to produce quality produce under the strain of such tremendous quantity requirements. CSAs aim to keep good farmers on the land to pass on their skills to the next generation, while allowing farmers the space to produce food naturally and of a higher quality.
For the farmers, there is the comfort in a guaranteed sale. They already know when they plant the seed that their produce is sold, which gives them more time to focus on tending the harvest. As almost every CSA is certified organic, this means a lot for quality assurance. It also gives them personal contact to their customers and to the community. Louise Keckler, who owns and operates Orchard Country Produce with her husband and children, even sends out weekly emails to keep her customers in touch with farm news and the harvest updates.
There are also many benefits for the buyer. "They are guaranteed to get certain produce," says Keckler. "Some stuff there wouldn't be enough of for us to sell it at the farmer's market. So getting the CSA, you can show up and pick up your cooler and you're guaranteed to get a delivery." Farmer's markets often give farms visibility, functioning as a platform to show customers what they can get through CSA shares.
While most CSA distributors also have stands at the local farmer's market, the CSA packages open the doors to a greater variety than a customer might know to choose without the help of the farmers, who are naturally more tuned in to the ebb and flow of the growing season. "People like the idea of local fresh produce," says Keckler, "and [the CSA shares] offer a variety of things that they probably wouldn't have bought if they just came to the farmer's market."
For instance, according to farmers, most customers that show up to a farmer's market buy fruit instead of vegetables. Fruit is more visually appealing, and it's much easier to eat. If you buy an apricot, you can just eat it right where you stand. It's easy to overlook the lush mounds of kale and blossoming clouds of cauliflower if you don't already have a recipe in mind. But the vast majority of farms' harvests are veggies. When you receive a box of summer squash, mesclun, zucchini, corn and gooseberries from your weekly CSA share, you may find yourself planning a loose meal schedule for the week, or perusing a cookbook to find new recipes that use an uncommon ingredient. It allows your diet to be more experiential, more interactive.
There is also a lesson to be learned in the CSA experience about the pace of agriculture. "It makes people realize that even if you take a vacation, vegetables don't," says Keckler. If you're out of town, "you have a friend pick it up, or donate it to a soup kitchen. You can't stop the vegetables."
As a result, many CSA farms work closely with area homeless shelters and soup kitchens. Unused shares are regularly donated. CSA farmers don't want to see their produce go to waste, and the leftover vegetables aren't ever of enough abundance to be sold. They take the time to pick it, and it would be a shame to see it discarded or unappreciated. There's only so much they can eat, so they give back to the community, knowing that it is being put to good use.
But with every successful, honest business model, there are bound to be a few dime store rip-offs. Middleman CSAs, or "fake CSAs," as Alliett calls them, are merely in the business of selling produce, not growing it. Underneath the fine print, the careful shopper will see that a good number of self-proclaimed CSA farms don't have farms or farmers at all.
"They're just pushing produce," says Alliett. "Buying and reselling, instead of producing."
Since the idea of a CSA is to be getting quality local goods, it doesn't seem logical that a customer in Washington would want tomatoes and corn imported in bulk from the Carolinas that could just be gotten from the grocery store for less.
So, when picking a CSA, be sure to do a bit of research. Talk to the farmer, figure out where the farm is, even take a weekend drive to visit. Here's a list of A-grade CSAs that distribute around the D.C. and Downtown area. Some only have a few shares left for the 2010 season, so it's best to act fast.
CSAs Around Washington:
—
Bull Run Mountain Vegetable Farm
The Plains, VA
[www.bullrunfarm.com](http://www.bullrunfarm.com)
Clagett Farm
Upper Marlboro, MD
[cbf.typepad.com/clagett_farm](http://cbf.typepad.com/clagett_farm)
Fresh and Local CSA
Shepherdstown, WV
[www.freshandlocalcsa.com](http://www.freshandlocalcsa.com)
Orchard Country Produce
Gardners, PA
[www.orchcountry.com](http://www.orchcountry.com)
Potomac Vegetable Farms
Vienna, VA
[www.potomacvegetablefarms.com](http://www.potomacvegetablefarms.com)
Radix Farm
Upper Marlboro, MD
[radixfarm.wordpress.com](http://radixfarm.wordpress.com)