National Museum of African American History & Culture Virtual Symposium: Making African America
March 5 @ 8:00 am

-

March 20 @ 5:00 pm

UTC+0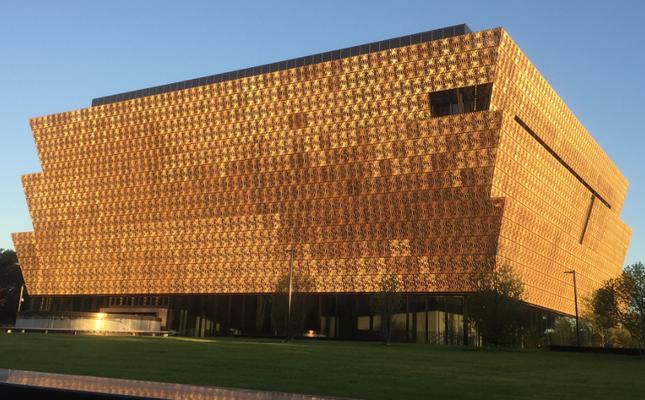 More Than 40 Panelists Include Haitian American Novelist Edwidge Danticat, Multimedia Journalist Felice León, Dominican American Poet
and Bestselling Author Elizabeth Acevedo and Award-winning Filmmaker Julie Dash
From "Dreamers" and the Muslim ban to the Harlem Renaissance and the transatlantic Slave trade, the Smithsonian's National Museum of African American History and Culture's first virtual symposium will explore many topics related to black immigrants and black migration in the United States. "Making African America: A Virtual Symposium on Immigration and the Changing Dynamics of Blackness in the United States" assembles scholars, journalists, activists, curators, filmmakers and writers to discuss how immigration has shaped and remade what it means to be black in the United States.
Planned in partnership with the University of Maryland, College Park, the series of online discussions and activities, including art presentations, storytelling and film screenings, will dig into a missing page in American scholarship. Black immigrants from the Caribbean, Latin America in the 19th and 20th centuries and African nations since 1965 have exercised a profound influence on the making of African America. Yet, few scholars have probed and documented their cultural and historical impact. The museum's first virtual six-day symposium will examine black immigration's influence on American history and culture.
Occurring each Friday and Saturday during the first three weeks in March, more than 40 panelists with diverse backgrounds will uplift their personal experiences and expertise to connect American history and culture to a history of migration and immigration by the African diaspora. Registration for the symposium is available on its webpage.
Making African America Symposium Event Schedule
Friday, March 5 and Saturday, March 6; The virtual symposium begins on Friday with welcoming remarks, a keynote address from scholar Carole Boyce Davies and a discussion exploring the African diaspora. Saturday's sessions will consider the concept of "home" and how the civil rights and labor rights struggle strengthened relations between Black immigrants and African Americans.
Friday, March 12 and Saturday, March 13; In the symposium's second weekend, panelists will examine Black culture's shaping of art, literature, and music and how cultural productions inform the African diaspora's understanding. The panel will consider how interactions between Black immigrants and African Americans inform Black people's global experience. Saturday's panel dissects the role of museums and other cultural institutions in presenting Black diversity.
Friday, March 19, and Saturday, March 20; The final weekend features a journalist's roundtable discussion on the portrayal of diverse Black perspectives in media, followed by short films depicting the Black immigrant experience. The symposium's last day begins with a Community Day. Online visitors can watch theatrical performances based on Jessica Harris's book, Vintage Postcards from the African World: In the Dignity of their Work the Joy of their Play. The symposium concludes with a panel on Black immigrants and social activism and a conversation on Blackness in poetry and writing with authors Elizabeth Acevedo, Dinaw Mengestu and Edwidge Danticat.