Profs & Pints: Bugscaping
May 6, 2018 @ 6:30 pm

-

9:00 pm

UTC+0

$10 – $12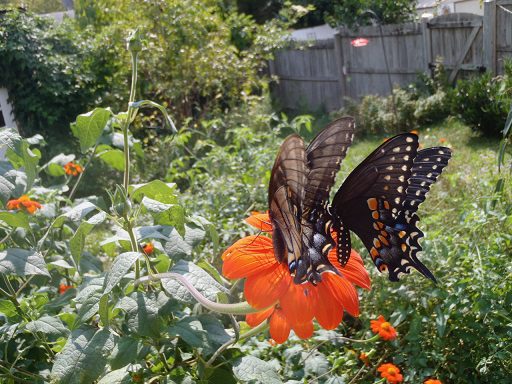 Profs and Pints presents: "Bugscaping," a guide to gardening with insects in mind, with Nate Erwin, entomologist and former manager of the Smithsonian insect zoo and butterfly pavilion.
With spring planting season upon us, did you know that you can decide not just what flower and vegetables to grow, but what kinds of bugs you want around? Your gardening decisions can lead you to nurture local populations of painted lady, monarch, or swallowtail butterflies, provide living spaces for fireflies, and help keep mosquitoes at bay. Regardless of whether you are planting in a yard, on a balcony or patio, or in a community garden, you can make your time outdoors much more interesting and pleasant while doing your part to enrich and diversify the local ecosystem.
It's all possible because plants and insects have been co-evolving for at least 465 million years, creating combinations that can be paired like foods and wines. Want bees? Plant mint. Black swallowtails? Grow dill or carrots. The list goes on and on. As you garden you'll do your part to help stem a worldwide decline in insect species, while nonetheless also giving local birds plenty to nosh on. Nate Erwin, an entomologist who taught classes at the USDA graduate school and has long studied our local insect life, will tell you what you need to know to make your neighborhood ecosystem will get a lot more fascinating and complex.
The talk will be at an adult level. Children may attend but those under 15 should be accompanied by an adult. (Tickets $10 in advance, $12 at the door.)