Business Ins & Outs: Apple, Berliner, Diptyque
By
October 31, 2022
0
1429
•
---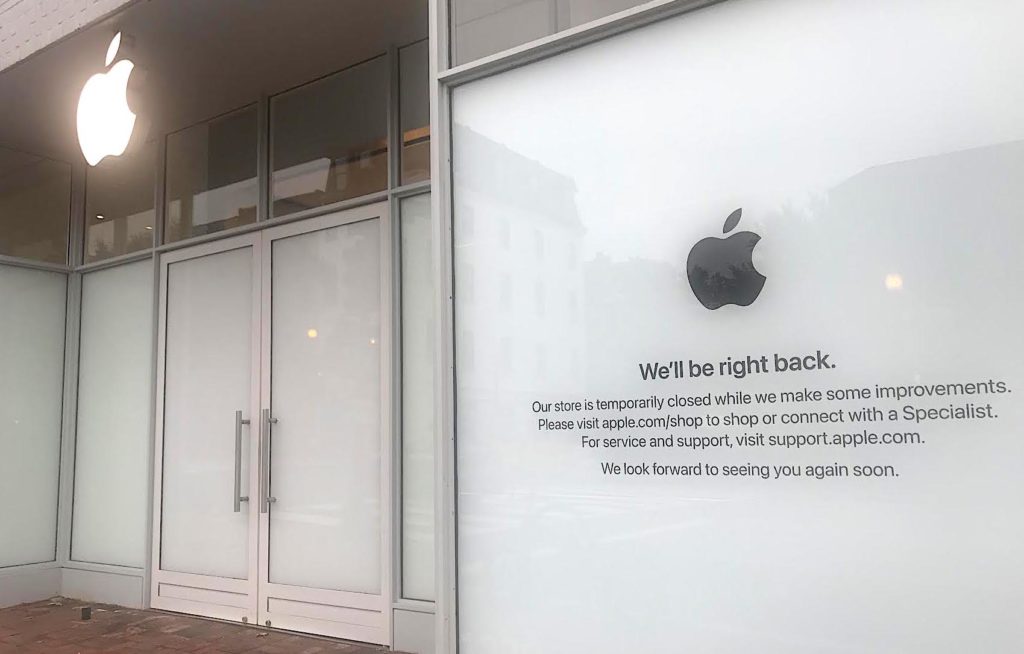 Out (Temporarily): Apple Store Reboot
The Apple Store at 1229 Wisconsin Ave. NW has temporarily closed for renovations. In October 2021, Apple submitted plans to construct a basement addition to the existing one-story building through a Board of Zoning Adjustment application. Renovations will provide a break room, bike storage, additional office space and a shower and locker room area for employees who bike and run to work. The project will reduce underground parking by nine spots, leaving the amount of spaces at two, according to earlier reports. Construction work is expected to take about a month.
In: Luxe Fragrances from Paris
Diptyque,  the luxury French fragrance brand — full name, St Germain Diptyque, founded in the 1960s — opened at 3273 M St. NW. It is best known for its high-priced candles but also offers eau de parfum, eau de toilette and perfume oil diffusers. There are also bath and body products. New items include the Holiday Collection, Advent Calendar and seasonal candle, Citrouille, with notes of pumpkin, spice, and chestnut.
In: Collective Design Studio Pops Up
There will be a soft opening with a ribbon cutting tomorrow, Nov. 1, at 11 a.m. for the pop-up store at 1259 Wisconsin Ave. NW that includes Definition Studio (jewelry), Tulusa (napkins and other textiles) and Charix (shoes). Its grand opening celebration will be on Nov. 10. The store will be open through Dec. 31.
In: Little Words Project
Little Words Project, the playful bracelet shop at 1246 Wisconsin Ave. NW, opened last week. The business "aims to inspire and encourage people to be kind to themselves and to pay that kindness forward, one bracelet at a time. … I hope your Little Words bring you all the positivity and love that you bring to us."
Auf Wiedersehen, Berliner
The Berliner, the German beer hall at 3401 Water St. NW, closed Oct. 23. Co-owner Zubair Popal also runs bistro Lutèce, at 1522 Wisconsin Ave. NW and Lapis on Columbia Road. The news was not unexpected. Plans call for the construction of hotel CitizenM at the property. The popular spot opened in 2018, after first operating as Malmaison.