Real Estate: 2021 – 2022 Home Sale Comparison Stats from Greater Capital Area Realtors
By
February 27, 2023
0
10416
•
---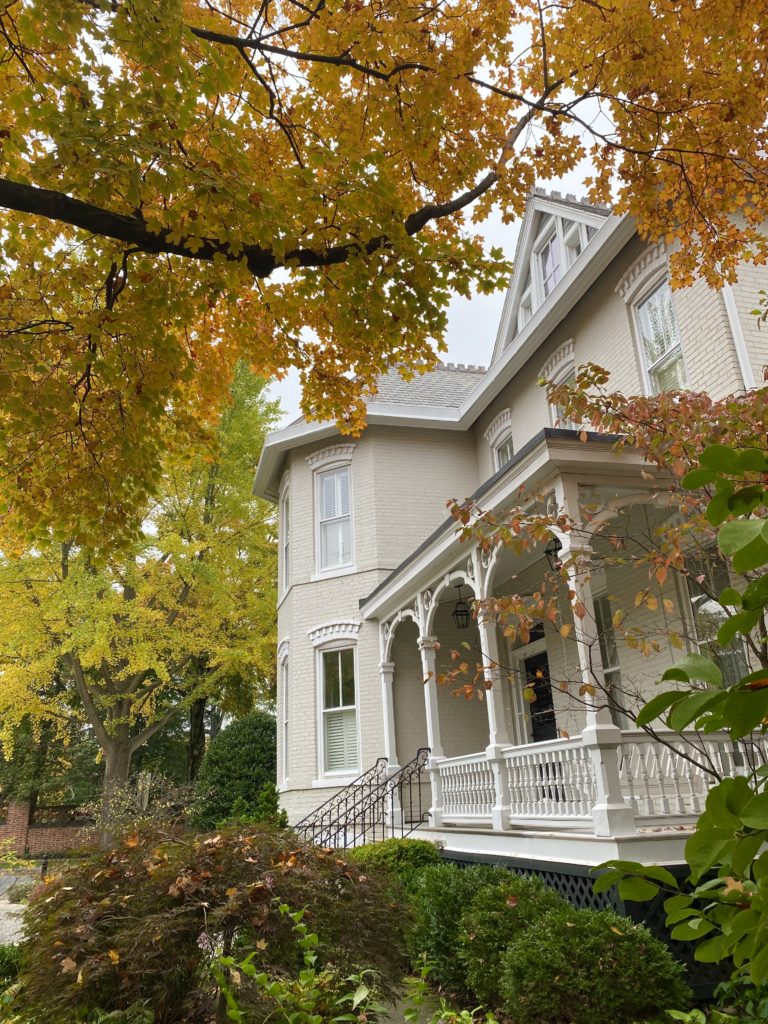 The Greater Capital Area Association of Realtors (aka GCAAR) has released details comparing 2021 vs. 2022 home real estate sales and listings for the D.C. and Montgomery County areas.
To break down the tables below, a few noteworthy things stand out:
Median sales for both years remained between about $550,000 to $650,000.
As spring begins and well into summer, it's easy to notice the number of units sold climbs until the fall, which often brings quieter months due to circumstances like back-to-school and the holidays.
The average sold price for 2021 was $717,757.
The average sold price for 2022 was $752,537, bringing a small bump from the year before.
More information on these stats can be found by visiting GCAAR's website at https://gcaar.com/. If you're looking for more real estate news and stories, our real estate issue is coming out next Wednesday March 8. Stay tuned!
2021 Stats
| | | | | | | |
| --- | --- | --- | --- | --- | --- | --- |
| 2021-MONTH | UNITS LISTED | LISTED VOLUME | LISTED MEDIAN | UNITS SOLD | SOLD VOLUME | SOLD MEDIAN |
| January 2021 | 2,241 | $1,588,534,952 | $530,000 | 1,462 | $989,142,043 | $540,000 |
| February 2021 | 2,150 | $1,514,939,034 | $545,000 | 1,656 | $1,098,545,572 | $540,000 |
| March 2021 | 3,103 | $2,251,367,055 | $565,000 | 2,148 | $1,510,606,995 | $565,000 |
| April 2021 | 3,597 | $2,692,120,199 | $579,900 | 2,546 | $1,855,876,653 | $590,000 |
| May 2021 | 3,313 | $2,522,996,073 | $569,000 | 2,523 | $1,875,058,598 | $600,000 |
| June 2021 | 3,621 | $2,764,889,166 | $595,000 | 2,888 | $2,197,591,580 | $600,000 |
| July 2021 | 3,301 | $2,290,658,192 | $565,000 | 2,573 | $1,873,017,826 | $580,000 |
| August 2021 | 2,516 | $1,686,131,307 | $539,000 | 2,352 | $1,680,835,431 | $585,000 |
| September 2021 | 3,547 | $2,675,458,170 | $599,000 | 1,996 | $1,327,958,803 | $536,070 |
| October 2021 | 2,804 | $2,166,235,931 | $575,000 | 2,159 | $1,574,597,011 | $590,000 |
| November 2021 | 2,005 | $1,442,616,366 | $559,000 | 2,142 | $1,592,378,952 | $580,000 |
| December 2021 | 1,341 | $922,037,757 | $545,690 | 2,128 | $1,497,346,642 | $561,545 |
2022 Stats
| | | | | | | |
| --- | --- | --- | --- | --- | --- | --- |
| 2022-MONTH | UNITS LISTED | LISTED VOLUME | LISTED MEDIAN | UNITS SOLD | SOLD VOLUME | SOLD MEDIAN |
| January 2022 | 1,820 | $1,373,450,189 | $549,250 | 1,391 | $954,590,878 | $544,000 |
| February 2022 | 2,122 | $1,677,633,212 | $585,000 | 1,503 | $1,066,796,861 | $560,000 |
| March 2022 | 3,084 | $2,473,535,993 | $619,900 | 1,990 | $1,529,414,149 | $600,000 |
| April 2022 | 3,046 | $2,804,531,786 | $625,000 | 2,233 | $1,774,346,608 | $640,000 |
| May 2022 | 2,995 | $2,454,707,993 | $625,000 | 2,292 | $1,842,519,730 | $626,000 |
| June 2022 | 3,104 | $2,404,646,124 | $622,450 | 2,295 | $1,833,616,008 | $635,000 |
| July 2022 | 2,558 | $1,897,441,452 | $599,000 | 1,842 | $1,370,700,543 | $593,250 |
| August 2022 | 1,953 | $1,932,164,508 | $575,000 | 1,807 | $1,358,078,023 | $600,000 |
| September 2022 | 2,808 | $2,327,548,810 | $649,000 | 1,535 | $1,048,664,736 | $549,000 |
| October 2022 | 2,100 | $1,700,595,725 | $600,000 | 1,433 | $1,032,213,587 | $574,900 |
| November 2022 | 1,578 | $1,226,217,262 | $624,900 | 1,312 | $985,442,671 | $575,000 |
| December 2022 | 995 | $712,039,509 | $550,000 | 1,140 | $836,058,199 | $570,000 |