Jewelry Maker Grows Business at Eastern Market
---
Twenty years ago, Leah Strugis decided to take up a hobby outside of teaching in Juneau, Alaska, a community founded on gold mining with a population of 17 people. She enrolled in the local community college in a jewelry-making course, and 20 years later, she produces around 1,000 pieces of jewelry a month, some of which are sold at the Eastern Market outdoor fair each weekend.
Sturgis makes everything by hand, meaning that she does not use any hand or electronic tools to aid in what she calls, "abstract, organic and temporary" jewelry in her Alexandria, Va., home that she shares with her musician husband, Frank Solivan.
Sturgis attributes her success to customers at Eastern Market, where she makes half her sales, she says. Another portion comes from wholesale shows, where small boutiques and art galleries and artists meet to purchase items for regional shops. She goes to around 12 art shows every year, and because of this, her pieces are in shops from D.C. to Alaska.
She made the leap out of teaching into jewelry when her husband began working with the U.S. Navy Band and they moved from Alaska to D.C. ten years ago. She said the first few years she did not make much profit from her art, but she was circulating between local outdoor markets and building clientele. Seven years ago, she was invited to a whole sale show and that's when she started increasing her volume.
"I went from having two or three stories that carried my work to within a few years, 120 stores," which she describes as an on-the-floor catalog.
She started as a buyer for Imagine Artwear, an Alexandria handicraft boutique, but going in as a seller "opened my eyes to what was going on in the industry… this is how you get yourself out there and this how you get your jewelry into the hands of people."
She travels around the country to these wholesale shows, which she would like to rely on, "but it's so much work to do that. I have that at my fingertips with Eastern Market — it's fun to be at Eastern Market."
Steps Sturgis took to grow her business included making business cards and taking a class on "From Amateur to Professional" in Old Town Alexandria. She wants to keep her business small and to continue being the sole creator of her products, but she sees adding employees to handle her website, shipping pieces and financials.
"Still, as much as I want my business to grow, I want to primarily be the full maker. That's something that I have a lot of integrity in, they know my hands were on it," she said.
A few years ago, when her husband decided to quit the Navy Band and form a full-time bluegrass band, Frank Solivan and the Dirty Kitchen. She recently created a new line comprising of mandolin and guitar strings, "A perfect marriage of our two worlds," she said.
To see Sturgis' work, visit Leahsturgis.com, or visit Eastern Market. [gallery ids="101297,149993" nav="thumbs"]
Third Edition to Become El Centro
---
Well, you have heard about the change and now it sounds official: replacing the longtime Third Edition, the Mexican restaurant El Centro will open its second D.C. location at 1218 Wisconsin Ave. NW, the former home of Third Edition, according to DC Eater. El Centro plans to open in June.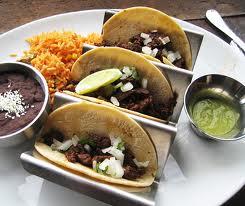 Nike Women's Half Marathon, April 28; Expo to Close Thomas Jefferson Street, April 27
---
The inaugural Nike Women Half Marathon, a race to benefit the Leukemia & Lymphoma Society, will take place in Washington, D.C. April 28. More than 45,000 persons will visit Georgetown, April 25 through 27, as runners will bring along their friends and families to visit the Nike Women Half Marathon D.C. Expotique, hosted at Washington Harbour, and 3050 K St., NW. The Nike Women Race Series has helped to generate more than $128 million dollars for the Leukemia & Lymphoma Society and provides a premium event experience that annually celebrates the strength, determination, and accomplishments of women worldwide. The check-in process and Expotique will close Thomas Jefferson Street, from M Street down past the C&O Canal.

Bergerie Decorating to Become a Yoga Studio?
---
Bergerie Decorating Co., longtime furniture upholsterer and repairer, appears set to change into a yoga place. It is on the ANC's April 29 meeting's agenda: "3343 Prospect Street, NW, BZA Application No. 18555, Application for special exception to change a nonconforming use of "upholstering furniture" to a "yoga studio, apparel/accessories/home goods/furnishings" use."
J. Crew Makes Its Bigger Move
---
J. Crew closed April 18 to move a few doors down to its larger reconstructed retail space. It plans to reopen April 24 and is still part of the Shops at Georgetown Park. It entrance is just across from Dean & Deluca. The other tenant remaining open in the old mall is Washington Sports Club on the second floor; it never closed.
Dr. Martens to M Street
---
Dr. Martens, the boot and shoe store, plans to open a store at 3108 M St., NW, replacing P&C Art, an art gallery in Georgetown for almost 40 years. Expect a sale at P&C Art until its June departure.
Biz Group Meets at Smith PointApril 24, 2013
---
The Georgetown Business Association met April 17 for its monthly networking reception at Smith Point, one of Georgetown?s celebrated prepster, 30-something hot spots which made headlines when first daughters Jenna and Barbara Bush made the scene in 2005. Owner Bo Blair — whose other ventures include Surfside, Jetties and Fairgrounds and the Bullpen — was the host.
Georgetown BID Test:
---
Return Traffic Officers to Return to Wisc. & M?
Relief for drivers and pedestrians alike is coming to the intersection of M Street and Wisconsin Avenue. Those who cross the intersection daily, both in their vehicle and on foot, know all about the congestion, headaches and danger that it can cause, but there may be a possible solution in sight.
The Georgetown Business Improvement District has teamed up the District Department of Transportation to test the use of traffic control officers at the intersection to respond to recurring concerns regarding pedestrian safety as well as commuter and bus delays.
Also named Joseph Pozell Square, the intersection is the most famous one in Georgetown and one of the busiest in Washington, D.C. Metropolitan Police Reserve Officer Joseph Pozell was struck by a sport-utility vehicle, while working May 14, 2005, at the corner. Pozell was well known in Georgetown for his civic work and as superintendent of the historic Oak Hill Cemetery on R Street, NW. The volunteer traffic officer died from his injuries three days later on May 17.
"We are hoping that intersection management will improve conditions for everyone, including bus riders on the two D.C. Circulator Routes and five Metrobus routes that traverse this spot," said BID transportation director Jonathan Kass.
Five traffic control officers tested out the idea on April 5 and quickly eased and increased the flow of traffic and eliminated pedestrian congestion at M Street and Wisconsin Avenue.
Upon completion of the trial run, the BID will collaborate with DDOT to determine whether permanent deployment of traffic management officers should be put into place at the intersection.
Residents, business owners and visitors to the area are encouraged to comment on the impact traffic officers have on conditions to info@georgetowndc.com.
Washington Club's Patterson Mansion for Sale
---
The members-only Washington Club's historic Patterson mansion at 15 Dupont Circle NW is up for sale at an undisclosed price. The Washington Club, founded in 1891, was the first women's organization to be incorporated in the District. It was established for "literary purposes, mutual improvement and the promotion of social intercourse." The club purchased its Dupont Circle location in 1951. The club's membership — which brings in $2,500 annually per person in dues — has declined significantly in recent years to 62 members. Last fall, the members voted to put the mansion up for sale. The city assessed the value of the property at $12.6 million. Due to a confidentiality agreement, the spokesperson for the Washington Club cannot disclose any prospective buyers at this time.
'Made in D.C.' Comes to Local Hardware Stores
---
Five locally owned Ace Hardware stores, including Logan Hardware, are teaming up with Think Local First D.C. to spotlight locally made products in their stores. The goal of the program, called "Made in D.C." is to offer local vendors an opportunity to sell their products in a larger market and to create a sense of community within the stores while supporting small businesses. The stores will choose one vendor per quarter to showcase on an endcap. Vendors must live in D.C. and produce their products locally. Ace is looking for products that fit into one of their departments, and vendors must be able to fill the shelving allotment available. The first deadline for applications was Friday, March 15, but the program will continue to accept applications to bring in new vendors. Locally-made products will hit stores in April.