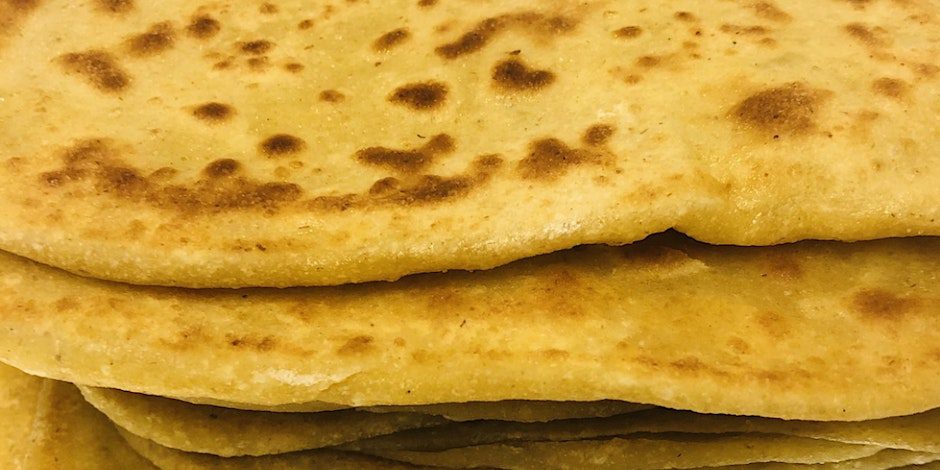 Discover the art of making Roti, a traditional round flatbread that has captured the hearts and palates of the Indian subcontinent and beyond!
As a child, I eagerly watched my mother in the kitchen, mesmerized by the process of making chapatis (rotis). She nurtured my curiosity and allowed me to practice with a small round of dough, creating cherished memories with that big smile on my face.
Perfecting the art of creating a round roti took time and dedication, much like the passion I have for learning different forms of art. My mother made it even more exciting by treating us to Aloo paratha (stuffed potato bread) on Sundays and the occasional delight of Puran Poli, a sweet bread filled with lentil stuffing. All these flatbreads were made with the same wheat flour, showcasing the versatility of this humble ingredient. My mother, Shanta, made everything seem effortless in the kitchen. Watching her cook a myriad of dishes inspired me, and under her guidance, I learned that the joy of learning never ends.
Now, I am thrilled to share the experience and knowledge I have gathered over the years. Join me in this beautiful community as I teach the art of making Roti. Together, we can make choices that benefit our health, nurture our minds, and bring peace to our lives.
In this class, I will demonstrate the process of making Roti, giving you a glimpse into this culinary art form. Let's come together to create a delightful dinner experience while embracing the traditions and flavors of Roti.