Note: All submitted events must be approved before they appear in the calendar.

Brews and Views
November 18, 2021 @ 5:30 pm

-

6:30 pm

UTC+0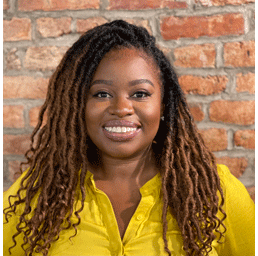 WHAT:Celeste Beatty, founder of the Harlem Brewing Company, hosts a monthly happy hour to highlight topics in beer making, the restaurant industry, art, politics, culture and more. In this conversation, Beatty will be joined by Kendra Woods of Sylvia's Restaurant. They will discuss the importance of entrepreneurship, small businesses and shopping locally.
Before the conversation, bartenders from Chocolate City's Best will demonstrate how to make a signature cocktail or mocktail and offer a beer pairing for the conversation. Brews and Views will livestream on NMWA's Facebook page and at nmwa.org/livestream.
WHERE:Online, livestream on Facebook, YouTube and nmwa.org
WHEN:Thursday, November 18, 2021; 5:30–6:30 p.m.
PRICE:Free. Reservations required.
ABOUT THE SPEAKERS:Kendra WoodsKendra Woods is the senior manager of the world-famous Sylvia's Restaurant of Harlem, New York. She has developed from cashier and hostess to bartender and lead mixologist. In addition to managing the 400-seat restaurant, she curates an innovative and dynamic bar for all who patronize the iconic establishment. Her innovative spirit and entrepreneurial business instinct bring out the essence of the natural southern hospitality of her late grandmother, Sylvia Woods. Kendra Woods's keen palate and eye for new trends in the beverage industry have garnered rave reviews.
Woods holds a bachelor of science degree from HBCU Benedict College. She is also a licensed real estate agent in Westchester County. She lives in Mt. Vernon, New York, and enjoys traveling, cooking, crafting new cocktails and hosting intimate cocktail parties with family and friends.
Celeste BeattyBeatty launched Harlem Brewing Company in 2000, inspired by her love of the craft and the Harlem community. She became the first African American woman brewer to launch a commercially distributed beer and later went on to sell her beers in the largest food and beverage businesses in the world. By following her truth—she calls it "Brewing it Forward"—Beatty has tapped into her passion for creating beers that infuse flavor, passion and pride. She uses her influence to open doors for a new generation of brewers and independent beer distributors from diverse backgrounds and build awareness of many local charities.
Today, her beers are widely distributed throughout New York City and the East Coast as well as in Japan and the U.K. Beatty and her beers have received many awards, including Entrepreneur of the Year from the Harlem Business Alliance (twice); Best Brew NYC; Best Amber Ale, Beer and Bacon Fest; Emerging Entrepreneur Award, Clinton Foundation; and the Local Hero Award from the Association of Resident Theaters.
Beatty has garnered international media coverage with features on Reuters, The Root, NBC, Fox News, MSNBC, Forbes and People.
Chocolate City's BestChocolate City's Best enhances the careers of people of color in the food and beverage industry by opening doors to opportunities and networking events that can elevate careers. Chocolate City's Best hosts competitions, educational classes, panels, and career growth workshops. They believe that through these actions, the presence of people of color in the food and beverage industry will grow infinitely.